One of the most romantic and dreamy diamond shape for engagement rings has got to be the marquise. The diamond itself is of course beautiful, but the history behind the shape is also quite interesting. Legend has it, in the mid 1700's King Louise XIV asked that the diamond be shaped to match his mistress Jeanne Antoinette Poisson, the Marquise de Pompadour's smile. The classic oval diamond was then modified to become what is known today as a marquise fancy cut diamond. The more you know, right?!
Not only is there history that comes with this shape, there are also certain benefits. The elongated shape of the diamond gives the illusion of an overall slimmer hand. This may be a slight tricking of the eye, but many are drawn to this and like the way this shape in particular compliments their hands.
Whatever the reason, we can definitely see why the marquise is one of the go to shapes for brides-to-be. Check out some beautiful marquise engagement rings straight from the Sparkly feed!
---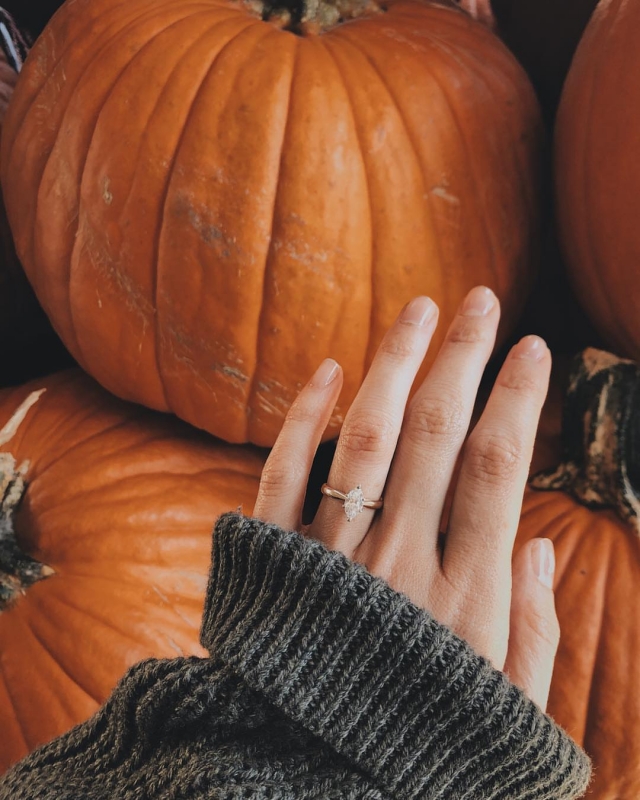 ---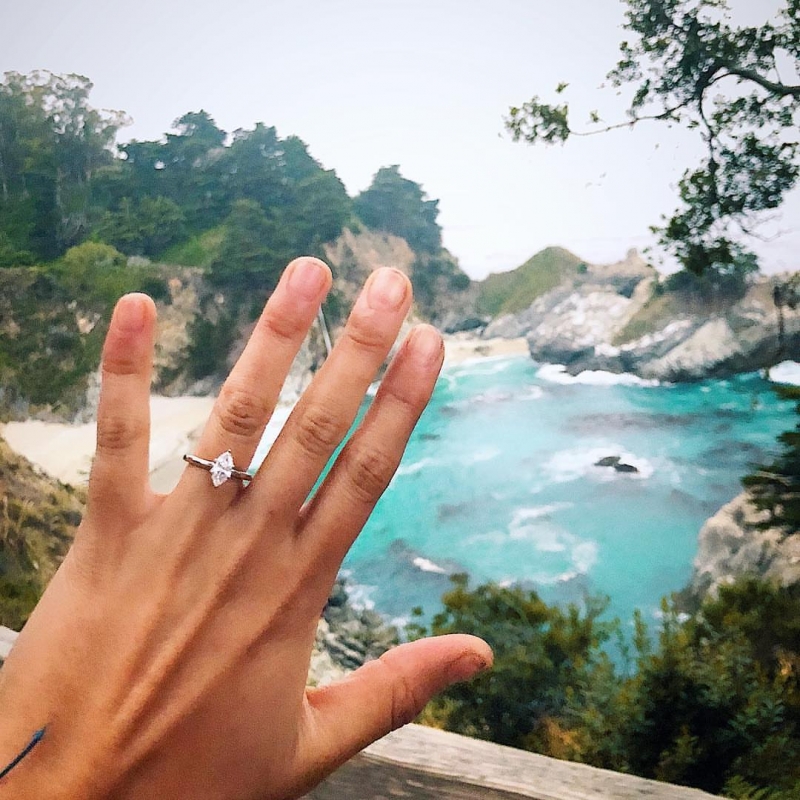 ---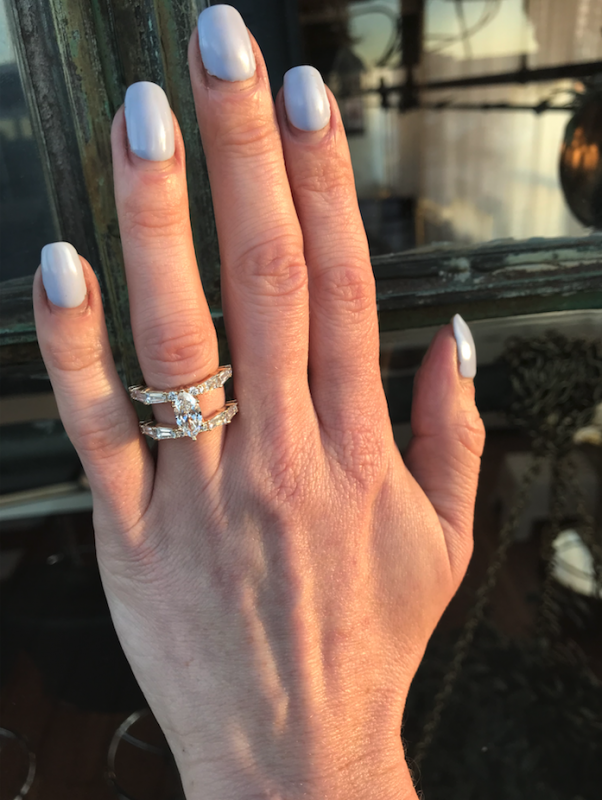 ---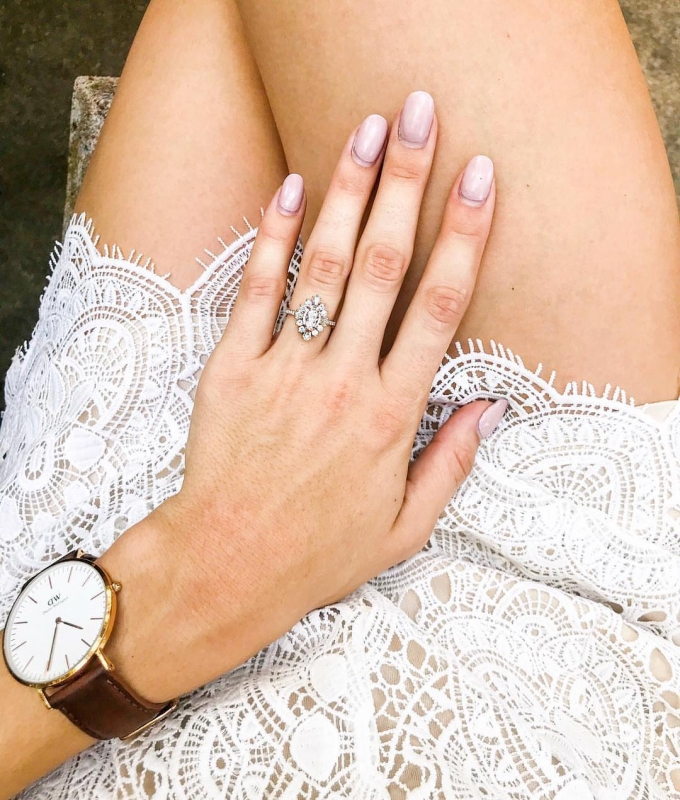 ---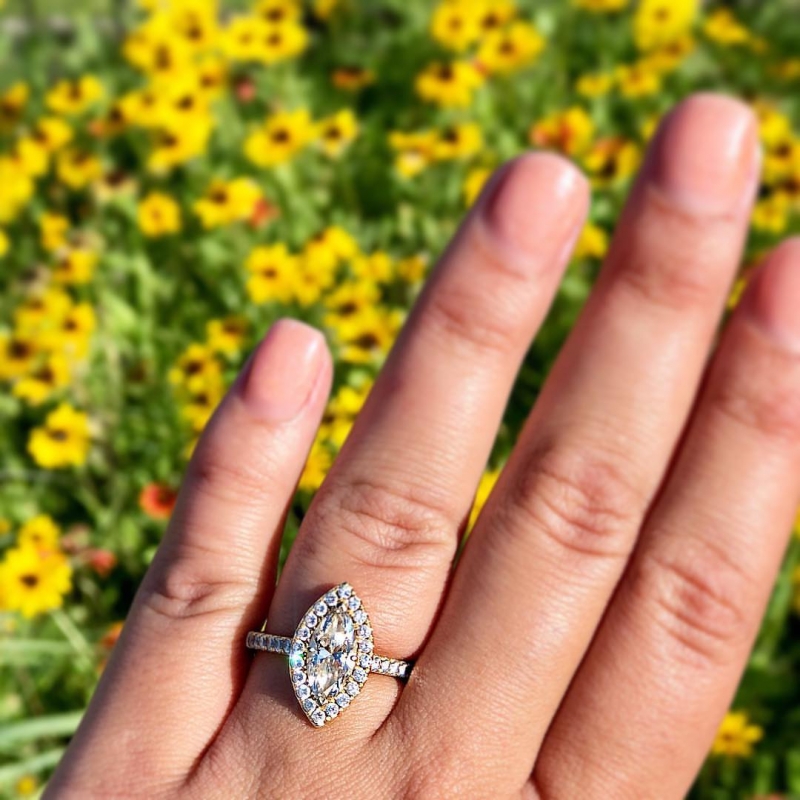 ---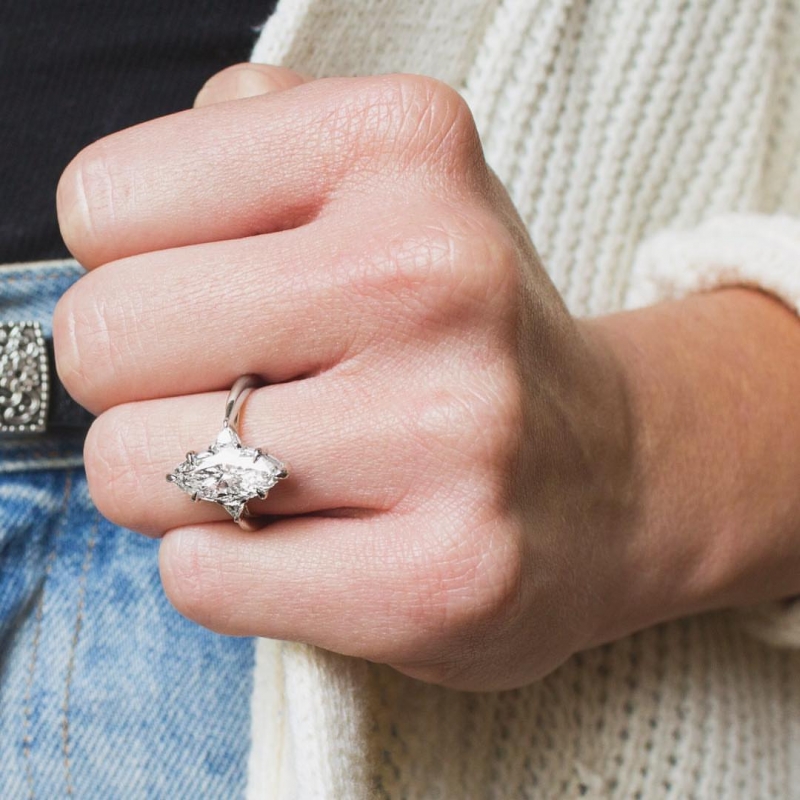 ---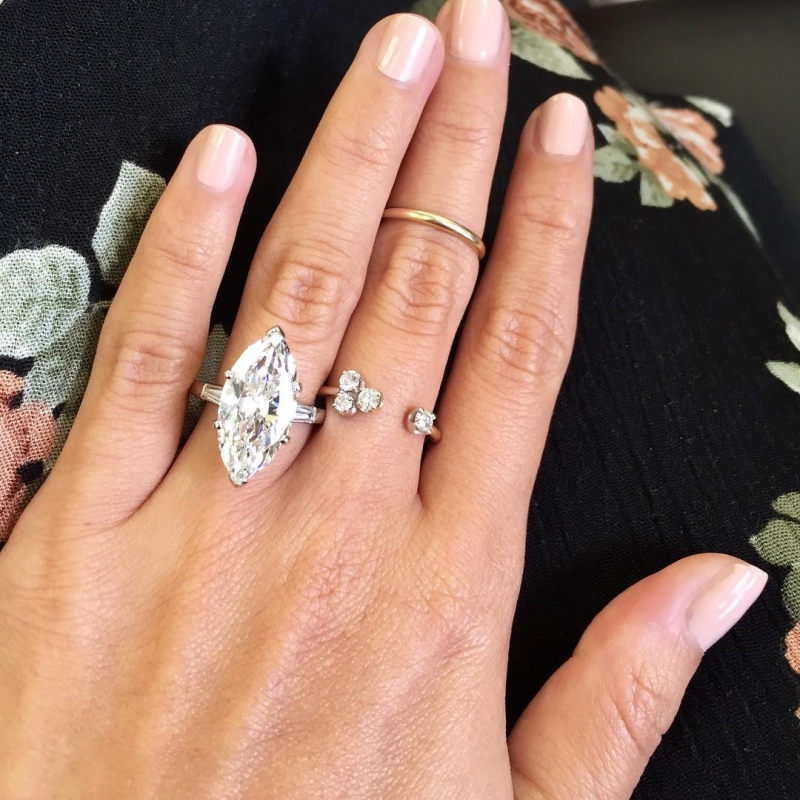 ---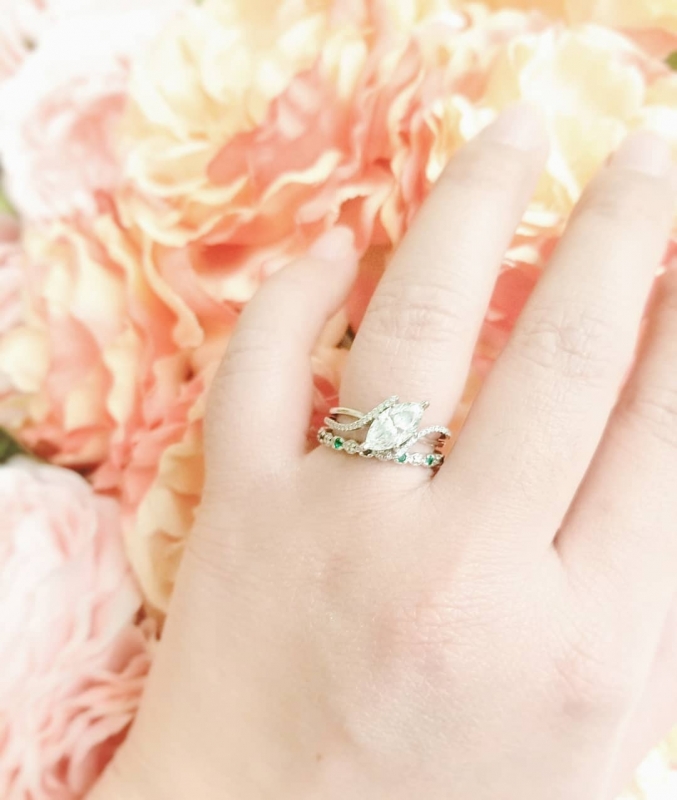 ---