It's time to start dropping hints to your SO about what kind of ring you want, but maybe you're not so sure. You've seen friends with beautiful rings, but they're not quite you. You want something…different.
When it comes to finding the right engagement ring, you might not know what you want but you know that you want something that's a reflection of who you are and fits your style. Instead of opting for traditional cuts, i.e. round or cushion, check out these less customary, more eclectic cuts.
---
Marquise
Also known as football-shaped, boat-shaped or eye-shaped, this diamond cut features symmetrical pointed ends and around 60 sparkling facets. The marquise cut has been around since the 18th century but hasn't become as trendy as other cuts. Which is just one of the many reasons unconventional brides will love this dramatic shape.
---
Asscher
Similar to emerald cuts but with a distinct square shape, Asscher cut diamonds were introduced in 1902 but gained popularity in the 1920s. There's an undeniable Art Deco vibe in this cut that brings forth a fun, effortless glamour to its bearer.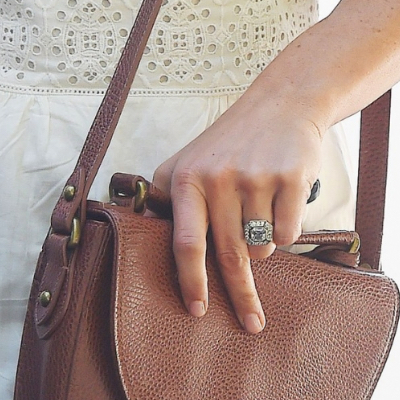 ---
Radiant
If an emerald cut and a round cut had a baby, it would be the radiant cut. The elegant square shape with soft corners gained notoriety in the 1980s and has continued to increase in popularity, perhaps due to its fiery brilliance—it's one seriously sparkly stone. It's a fancy cut for fierce ladies, including Drew Barrymore, Hilary Duff and Megan Fox.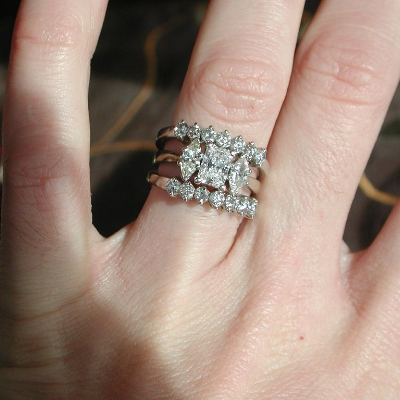 ---
Heart
When we think of the heart-shaped diamond, we immediately think of Lady Gaga's massive engagement ring from ex fiancé Taylor Kinney. While his name slipped our mind (thanks for reminding us, Google), that ring is with us forever. The purest symbol of L-O-V-E, the heart-shaped diamond is a little fun, a little flamboyant and a whole lot of sweet, just like you.