---
58 Most Romantic Ways to Propose
Source: The Knot
The story of how you proposed will be told to friends and strangers for the rest of your lives (no pressure!). Our advice: Put your own spin on one of these romantic, and foolproof, proposal ideas. And when you're done with this list, head over to HowHeAsked.com for more.
Public Marriage Proposal Ideas
1. Choose a favorite place—whether it's a fountain, hotel rooftop, monument or national park—that has personal significance to the two of you. Once you're there, ask someone nearby to take a picture of you together, and instead of posing, drop down on one knee.
2. Have a choir, brass band or drum line show up for a surprise performance of your fiance-to-be's favorite love song in a park or public location for your proposal. For a really personal touch, ask the performers if they can incorporate your fiance's name into the lyrics.
3. Get in touch with the stage manager of your favorite production and propose after the cast's curtain call. Call ahead and see if you can have a special note or ad placement added into the playbill, so you have a keepsake of the proposal.
4. Arrange a surprise proposal with a street caricaturist. Have the caricaturist sketch a picture of you two with word bubbles that say, "Will you marry me?" and "Yes!"
Full story here.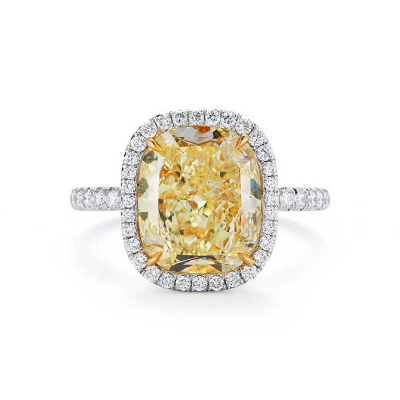 Great, Now I Can't Stop Thinking About Yellow Diamonds
Source: JCK Online
Thanks to Lady Gaga and her history-making appearance at the 2019 Oscars (and, not to mention this big guy!), I find myself absurdly focused on yellow diamond jewelry. Like, morning, noon, and night it's all I think about.
Here's a look at the rabbit holes—or yellow brick roads might be more accurate?—I've been skipping down of late, delirious with lust.
Full story here.
---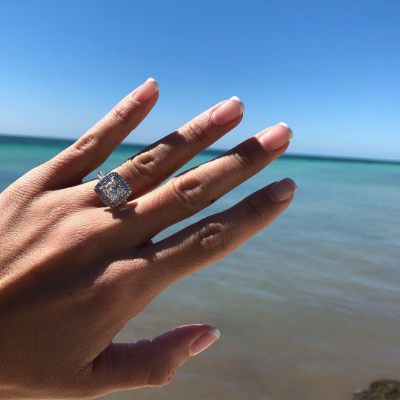 All the Details on Sammi ''Sweetheart'' Giancola's Engagement Ring
Source: E News
Sammi "Sweetheart" Giancola is showing off the diamond that sealed the deal.
Sammi took to Instagram to reveal the stunning engagement ring that her boyfriend, Christian Biscardi, had custom made for the occasion.
To get the engagement ring of Sammi's dreams, Christian turned to Paul Cozzi III of Cozzi Jewelers, which is a family owned and operated jewelers that specializes in custom made fine jewelry and diamond engagement rings.
While the piece of jewelry definitely raises the bar for all baubles to come, Paul Cozzi III is revealing all the details about the ring to E! News exclusively. "[Christian] picked a princess cut diamond, which is a square brilliant, a little over 2 carats in the center," the jeweler shares. "The rest of the stones in ring are all round brilliant cuts, all G color (near colorless diamond) and VS2 clarity."
Full story here.