Raven Gates & Adam Gottschalk Engaged — See Her Huge Diamond Ring!
Source: Extra
"Bachelor in Paradise" stars Raven Gates, 27, and Adam Gottschalk, 29, are taking the next step in their relationship!
Over the weekend, the couple announced they are engaged.
Three days after Adam popped the question at the W Hotel in Dallas, Raven wrote on Instagram, "I'm keeping you forever and for always We will be together all of our days Wanna wake up every morning to your sweet face… Always."
Adam shared his own engagement photos, writing, "5.31.19 #Engaged ."
Full story here.
---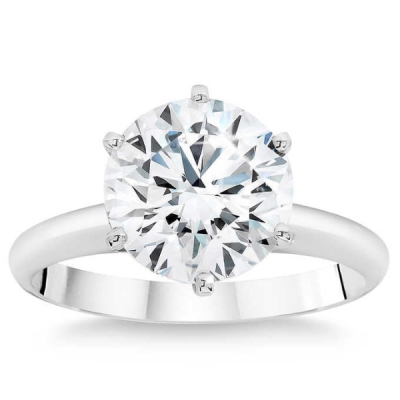 So, Um, How Do We Put This? Someone Bought a $420,000 Engagement Ring From Costco
Source: Popsugar
It seems like Costco's famous free samples really worked their magic on one shopper who recently made a major six-figure purchase. During a recent conference call, Chief Financial Officer Richard Galanti shared that the wholesale company got a big boost in sales thanks to a "significant diamond ring purchase, in the $400,000 range," Bloomberg reported. We like to imagine said shopper was originally going in for some paper towels.
Though specifics weren't shared, Costco currently lists one ring on its site with such a high price point: the Round Brilliant Diamond Platinum Solitaire Ring, which boasts 10.03 carats, an I-color rock, and VS1 clarity. What does that all mean? It's expensive — specifically $420,000, expensive. For scale, remember the massive engagement ring Marc Anthony gave Jennifer Lopez in 2004? That was 8.5 carats.
Though the ring is by far the most expensive one Costco has to offer, there are several others available on the site for upwards of $100,000. Not what you'd expect from a store associated with hot dogs and bulk pantry items, huh? Check out the news-making engagement ring ahead.
Full story here.
---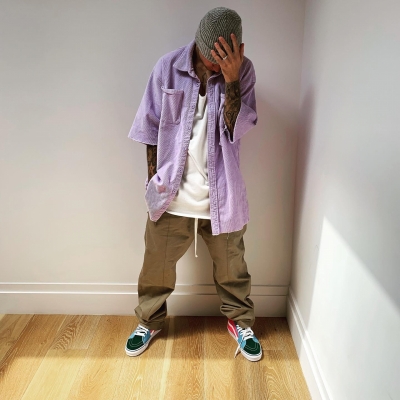 Justin Bieber and Hailey Baldwin Wear Their Wedding Bands for the First Time
Source: People
Justin Bieber and Hailey Baldwin may be taking it slow planning their big wedding for friends and family, but they just took a major step forward in their marriage: They were both spotted out this week wearing wedding bands for the first time.
The couple, who tied the knot last September in a secret courthouse ceremony, were seen shopping at Cartier, the luxury jewelry house, over Memorial Day weekend and just debuted their new hardware to the world.
Baldwin, 22, was spotted leaving a workout on Monday sporting her blinding engagement ring with a silver band below the diamond.
On Monday, Bieber, 25, posted a series of modeling shots on Instagram, and in one post he was seen holding his head, showing off his silver band.
Full story here.
---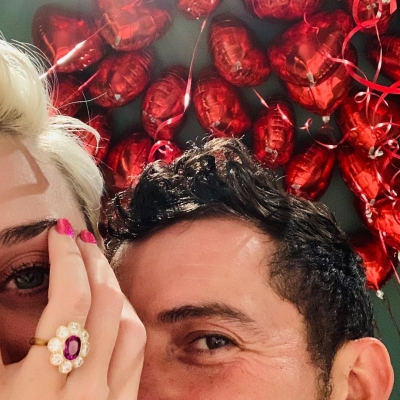 Katy Perry Shares New Details From Orlando Bloom's Romantic Proposal
Source: Today
Katy Perry is sharing new details about the marriage proposal that Orlando Bloom orchestrated for her on Valentine's Day — and the specifics are very romantic and at the same time very real.
"It was Valentine's Day and I had to work that day," Perry, 34, told English radio host Roman Kemp on his show "Capital Breakfast with Roman Kemp." "I just remember meeting him at dinner at this place, this Italian restaurant, because when I get a pass, I just want to stuff my face with pasta. So I get there and, I mean, he's like clean-shaven. He's not wearing tennis shoes. I'm like 'Ah something is going down!' We were ordering everything and I was like 'Who is this person?'"
Full story here.