Source: Vogue
Bella Hadid Proves Diamonds Are a Birthday Girl's Best Friend
When it comes to birthdays, bigger is always better. To ring in her 22nd, Bella Hadid pushed things to the limit by piling on heaps of mega-watt gems. Sure, the model pulled out her best shredded denim and a sleek black corset top, but it was hard to draw attention away from the layers of diamonds: hoop earrings, a choker, chain link bracelets, rings, and even a pavé-covered watch, captured and shared on social media by her on-again boyfriend, The Weeknd.
Hadid's maximalist approach to jewelry made for a decadent Instagram story, but the outfit she put together with stylist Mimi Cuttrell included lessons that even the budget-conscious can take to heart. Accessories are the quickest way to spice up a monochromatic outfit, and a little sparkle can make basics like denim feel luxurious. Case in point: Hadid's shimmery charm-covered Chanel belt tied the entire look together and proved that crystals can have just as big an impact as diamonds.
Full story here.
---
Source: Today
What To Know About Princess Eugenie's Stunning Diamond and Emerald Wedding Tiara
For royal brides, "something borrowed" tends to be something encrusted with diamonds, and Princess Eugenie's wedding tiara was no exception.
Queen Elizabeth II, the princess' grandmother, lent her a stunning diamond and emerald headpiece for her wedding to Jack Brooksbank on Friday at St. George's Chapel in Windsor Castle, England.
Princess Eugenie's tiara choice surprised many royal watchers who had predicted she would wear the York Diamond Tiara — the one her mother, Sarah, Duchess of York, wore on her own wedding day in 1986.
Full story here.
---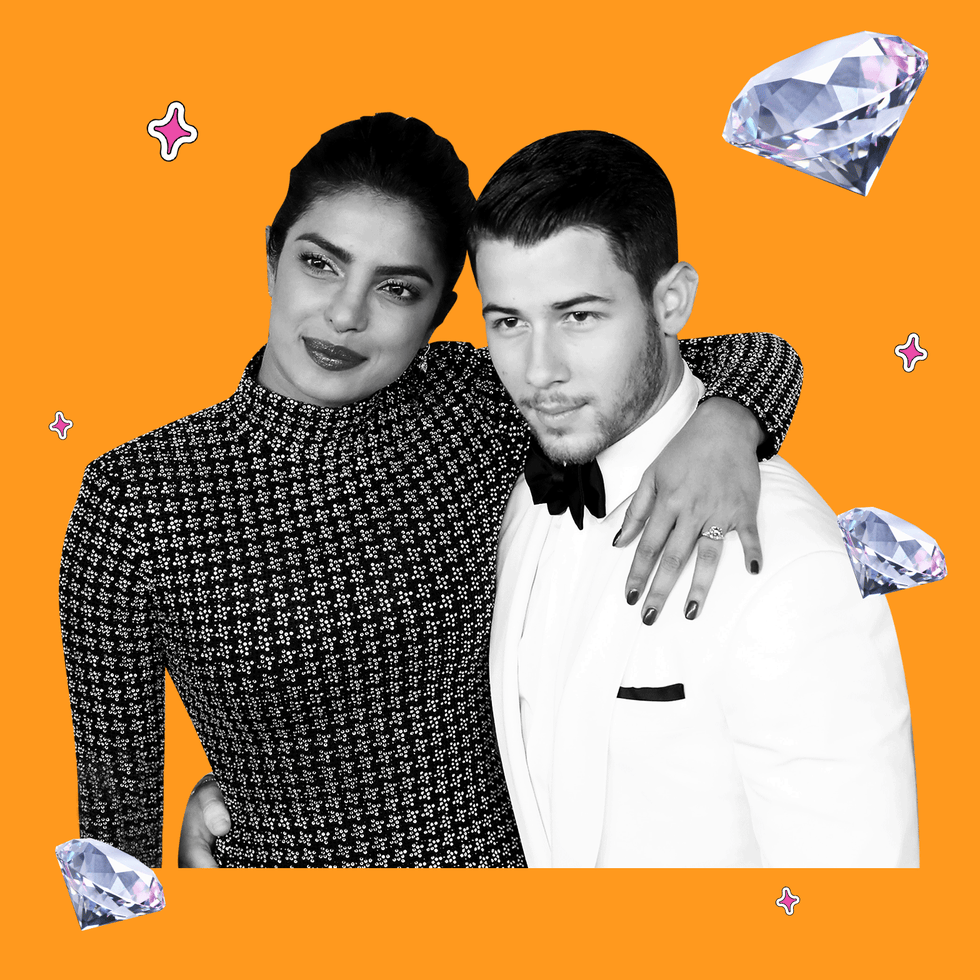 Source: Cosmopolitan
The Genius Way Priyanka Chopra Made Sure Nick Jonas Got Her the Engagement Ring of Her Dreams
By now everyone should know that Nick Jonas is totally off the market because he proposed to Priyanka Chopra and broke a million Jo Bros fans' hearts in the process in July after two months of dating. When Nick popped the question, he gave Priyanka a huge diamond ring from Tiffany, and the way Priyanka made sure Nick got her the ring she wanted is so genius.
First off, Priyanka's been dreaming of a Tiffany engagement ring for years. She told People, "I just knew it since I was a kid. First, it was Breakfast at Tiffany's that did it for every girl in the world and then, of course, Sweet Home Alabama came and put a stamp on it that it has to be Tiffany!"
Priyanka said she wasn't present when Nick shut down the store to get her ring, but she had planted many seeds in his head before then so he'd know exactly what to get her.
Full story here.
---
Source: Billboard
Offset Surprises Cardi B With a Birthday Party & Diamond 'Kulture' Jewelry
Cardi B thought she was going out for an intimate dinner with her husband to celebrate her birthday, but Offsetsurprised her with a party -- and some diamonds in honor of their baby girl, Kulture -- instead.
"The fact that i avoided eating dinner last night cause babe said we was going to a romantic dinner then BOOM!!" Cardi, who turned 26 on Thursday (Oct. 11), wrote on Instagram. "Thank you everybody that showed up to my surprise bday party !It was Soo beautiful Thank you babe for the surprise and everybody who was involved !"
The rapper wore a pink and white wrap dress from Moschino's spring/summer 2019 collection, which stylist Kollin Carter showed off on Instagram, to her party at Beauty & Essex in Los Angeles. She also got to put on a matching "Kulture" necklace and bracelet set, a special gift from Offset.
Full story here.
---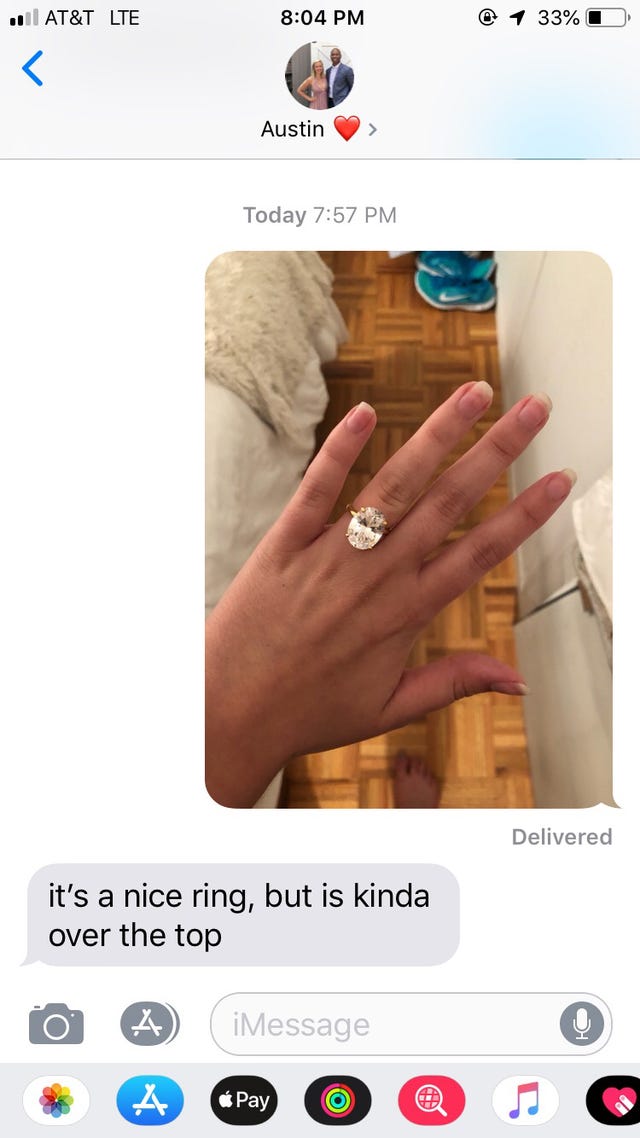 Source: Cosmopolitan
9 Bold Women Try on Hailey Baldwin's Engagement Ring and Text a Pic to Their Boyfriends
When Hailey Baldwin and Justin Bieber got engaged, one of the most popular follow-up questions was, "Wait, WTF just happened?" and then, "Okay, sure, but what does the ring look like?" Thankfully, Justin did not disappoint, having presented Hailey with a *custom* ring that reportedly cost $500,000. Chill.
Cut to the curious minds at Cosmopolitan wondering what it would be like if a regular-ass woman expected a rock like that. Engage Studio, a Toronto-based jewelry company, helped us out by crafting a nearly *exact* replica of Hailey's ring. Mock-ups such as this are part of their engagement ring services—they help couples create their ideal ring and they've made other celeb ring replicas before, such as Meghan Markle's and Beyonce's.
Next, we had nine ladies try on the ring and text the men in their lives a picture without providing any context whatsoever. The results were hilarious and, dare I say, a little heartwarming.
Full story here.
---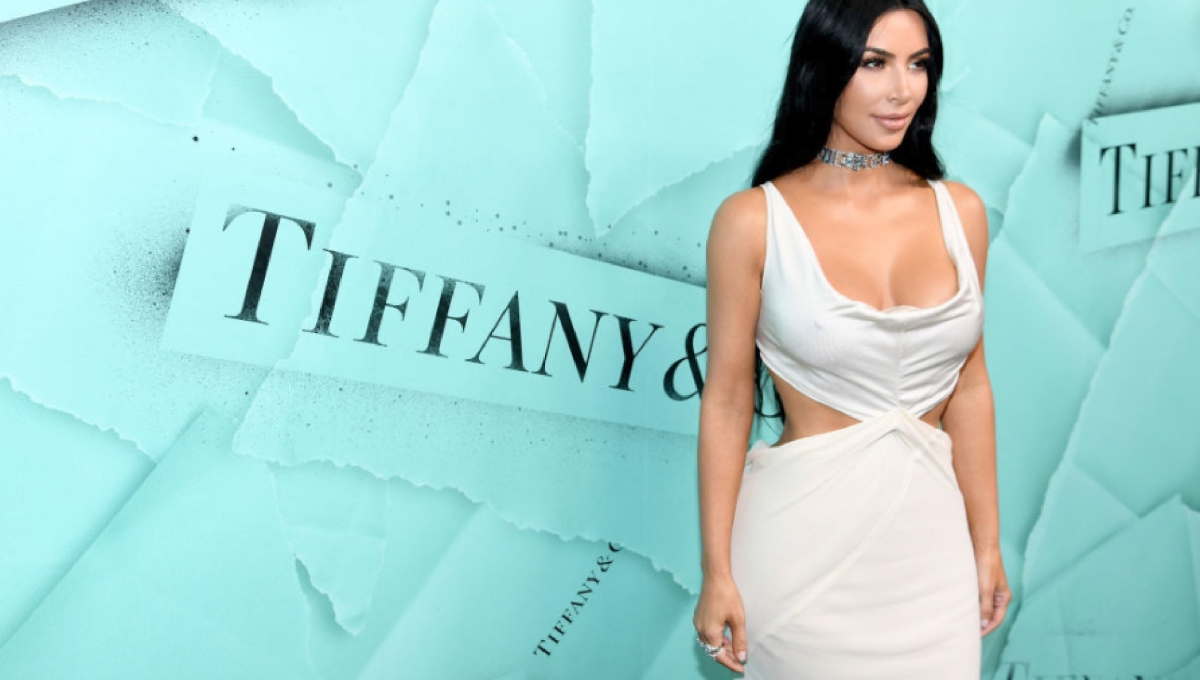 Source: AOL
White-hot! Kim Kardashian Drips in Diamonds, Hires Extra Security for Tiffany's Event
Dripping in diamonds!
Kim Kardashian stepped out in New York City on Tuesday night for the Tiffany & Co. Blue Book Gala, and she was white-hot in a stunning backless Rick Owens gown with a plunging neckline and cutouts on her sides that showed off her chiseled abs.
The KKW Beauty founder was given a slew of diamonds from Tiffany to wear for the night, which included a 26-carat diamond choker from the 2018 Blue Book Collection, as well as seven diamond rings. Kim showed off the jewels on her Instagram Story on the way to the star-studded event.
Full story here.