Source: Bravo
All the Details on Brittany Cartwright's $70,000 Engagement Ring
We're not ashamed to admit that Bravo shows are one of our absolute guilty pleasures! Specifically, Vanderpump Rules does an excellent job at bringing on the drama that we just can't stop watching. As you may know, last season veteran cast member, Jax Taylor, proposed to his long time girlfriend Brittany Cartwright. Viewers were not only shocked that Jax finally popped the question, but also had lots of questions about THE ring!
Lucky for us Bravo caught up with jeweler Kyle Chan, who gave up all the details on the 3.14 carat cushion cut sparkler—
"Designing Jax and Brittany's ring was very exciting and emotional to me, because they are close friends of mine that I adore," the jeweler shared. "Making their ring was also a bit scary, because you absolutely want to make the perfect ring for people you care about."
Chan continued: "This ring was specially designed with Brittany in mind. [Jax and Brittany] had an idea of what type of style and diamond they were looking for: micro pave setting around a larger center stone." Cue the dramatic music: A micro pave setting is difficult to nail, Chan said, and "if you miss it by a hair, [the ring] does not end up looking right."
Full story here.
---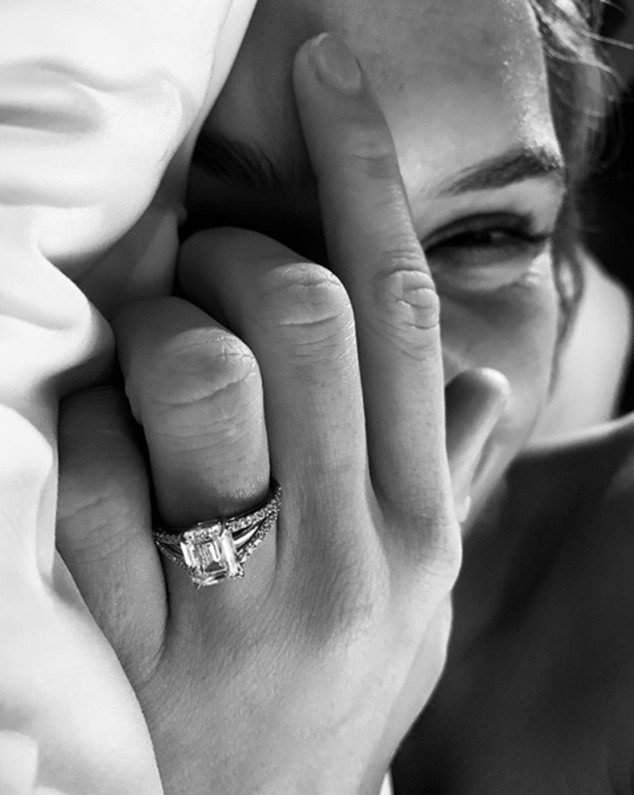 Source: E News
Victoria's Secret Angel Josephine Skriver Is Engaged—See Her Diamond Ring
There sure is lots of Victoria Secret news to catch up on this Monday! We woke up fresh off the iconic annual Victoria Secret Fashion to learn that one of the supermodel angels is in fact engaged! Just this morning model Josephine Skriver shared that she is engaged to boyfriend Alexander DeLeon.
"I SAID HELL-FREAKIN'-YES!!!! I'M ENGAGED," she wrote on Instagram with several photos from the romantic moment. "For the first time in both of our lives we got to see the northern lights decide to show their dance across the starry night!! It was a full moon... it was on the 23rd (23 is my lucky number).. and the same day as his song 'Aurora Borealis,' which was the first song he EVER wrote about me, came out to the world! Sometimes the universe just chooses to leave you speechless!!!"
Josephine continued, "That was when @bohnes looked over at me. When he got down on one knee and asked me to be his forever…I have never been more sure about anything in my life."
Full story here.
---
Source: The New York Times
Found: Lovebirds Who Lost Engagement Ring Down a Times Square Grate
Imagine that you're on an international vacay with the love of your life and you've planned out the perfect proposal moment in Central Park. You get down on one knee, you pop the question, she says YES!, you put the ring on her finger, it's not yet sized correctly so it slips off her finger, only to land in the depths of an NYC street grate.
This was literally the nightmare proposal moment that English tourist John Drennan experienced on Friday night. Although the proposal moment might have been disastrous, The New York Times reports the aftermath that will put a smile on your face —
"The couple, who had gotten engaged in Central Park, flagged down a police officer to report the ring mishap, after trying in vain to recover it on their own. But after waiting for about an hour, the couple walked away — without leaving their names — as the police continued to search for the diamond-and-platinum dazzler.
The ensuing search for the ring by the New York Police Department involved the Emergency Service Unit, Special Operation officers — and a shift change.
By about 10:30 a.m. on Saturday, the police had reported mission accomplished, and then initiated a social media search for the hapless couple that would have made Cinderella blush."
Full story here.
---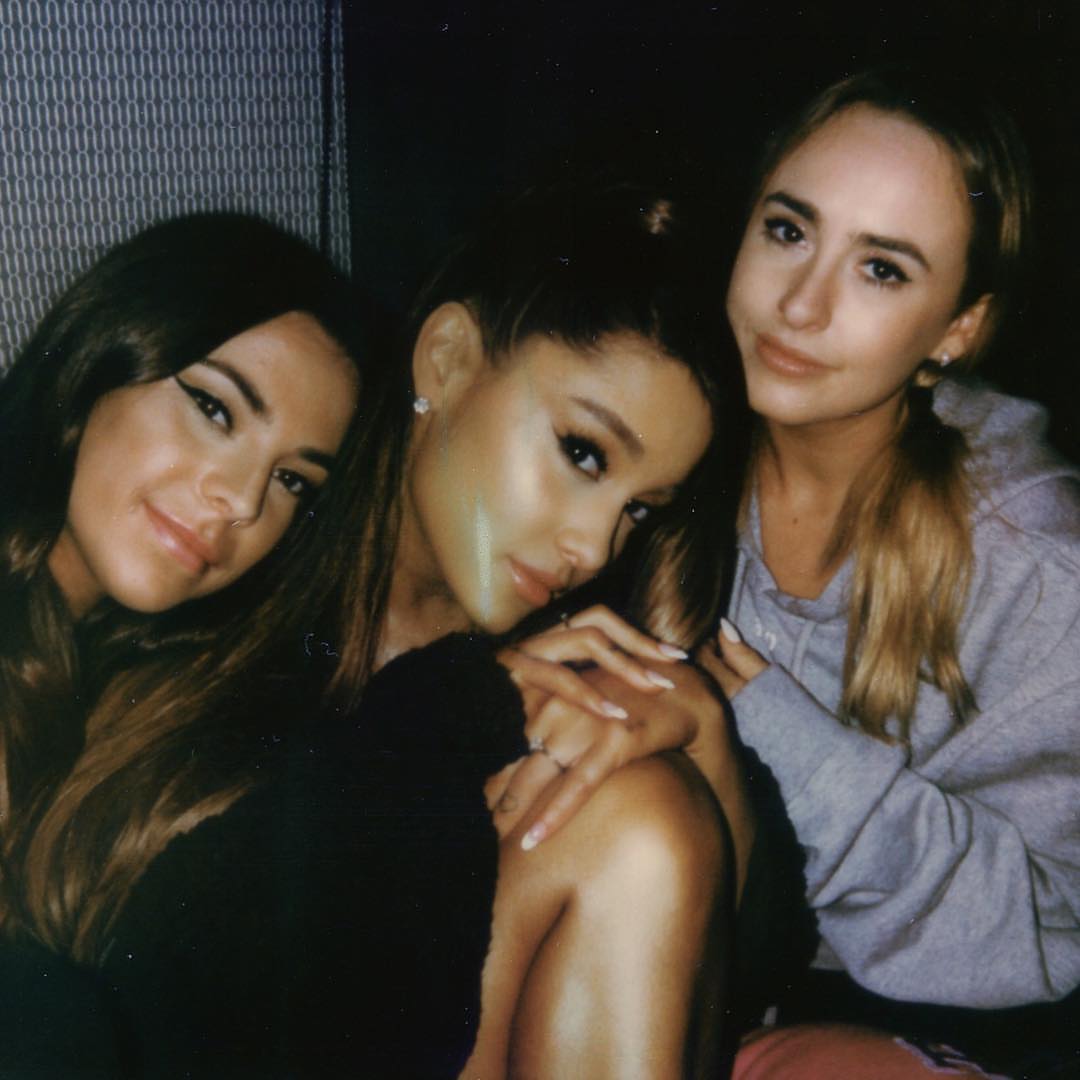 Source: Harper's Bazaar
Ariana Grande is Wearing a Brand New Diamond Ring & It's So Sparkly
Ariana Grande and Pete Davidson's whirlwind engagement and subsequent split was one of the summer's most publicized relationships. Sadly, their love story came to an end in mid-October, with a source revealing to People that, for Grande, the relationship was "way too much too soon."
Grande isn't wearing her engagement ring from Davidson anymore, and she reportedly returned the rock (which was worth a staggering $93,000) to her ex already. But she appears to have replaced it with another (possibly better) ring.
Full story here.
---
Source: Brides
5 Engagement Ring Stones to Consider if You're On a Budget
When dreaming about your engagement ring, it's hard not to imagine a flawless white diamond as the focal point. From glittering round shapes to elegant ovals and striking cushion cuts in yellow, white, rose gold, or platinum, every style of engagement ring is synonymous with white diamonds. But, alternative ring styles from colored gemstones to pearl, moonstone, and opal variations are becoming more and more popular for modern brides—especially for those on a budget. But we get it, not every bride wants to eschew tradition to such an unexpected extreme. If you like the idea of saving some cash but want a ring that's as close to a white diamond as possible, there are a number of spectacular white diamond alternatives for your engagement ring from champagne, grey, and salt and pepper diamonds to white sapphires, moissanite, and morganite.
Full story here.