(image: Instagram @rocky_barnes)
We're used to scrolling past the endless ring selfies on our feed, but it takes something super special to make us stop and look (and like!). Enter the trending engagement ring style catching everyone's eye: East- west.
East-west is when the diamond or gemstone is placed in an unconventional orientation, usually horizontal, on the ring band. This gives the engagement ring a very modern and unique look and is a nice contrast to the classic styles you see day to day. Many love the versatility of this setting as they can be designed as minimal as you want or as fancy as you can dream up.
When it comes to diamond shapes that work for this setting, think elongated. Emerald, oval, radiant and marquise are popular picks because once these shapes are turned horizontally it sits nice and symmetrical on the finger.
If you already have an engagement ring and are looking to upgrade your style, consider re-setting your diamond to East-west. Re-setting your existing diamond or gemstone is a perfect way to breathe new life into your diamond.
Take a look at some of these beautiful ring shots that have us dreaming of this style:
1.52ct | Emerald Micro Pave Band

---
2.00ct | Oval Gold Bezel

---
1.10ct | Emerald Solitaire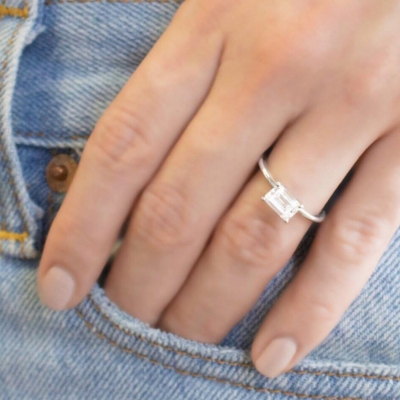 ---
1.50ct | Marquise Pave X Design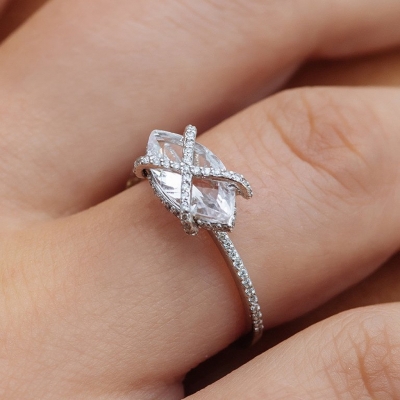 ---
1.00ct | Marquise Halo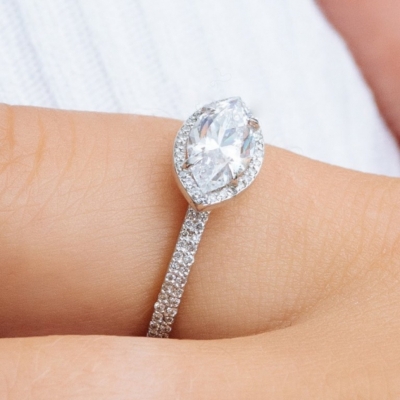 ---
0.75ct | Marquise Solitaire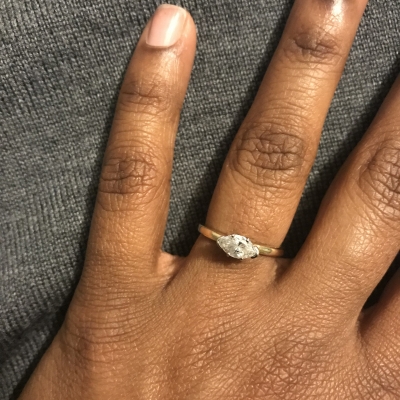 ---