Source: Elle
The Most Extra Celebrity Engagement Rings Of 2018 That Makes Us Sigh With Jealousy
We've called it - 2018 is the year of celebrity engagements and the most extra engagement rings. Every celeb under the sun seems to be betrothed to wed, so we decided to compile a pretty list for those wanting to take a peek at some gigantic rocks or looking for some bling inspiration. Here are some gorgeous stars with some gorgeous rings and their estimated worth, according to experts...
Full story here.
---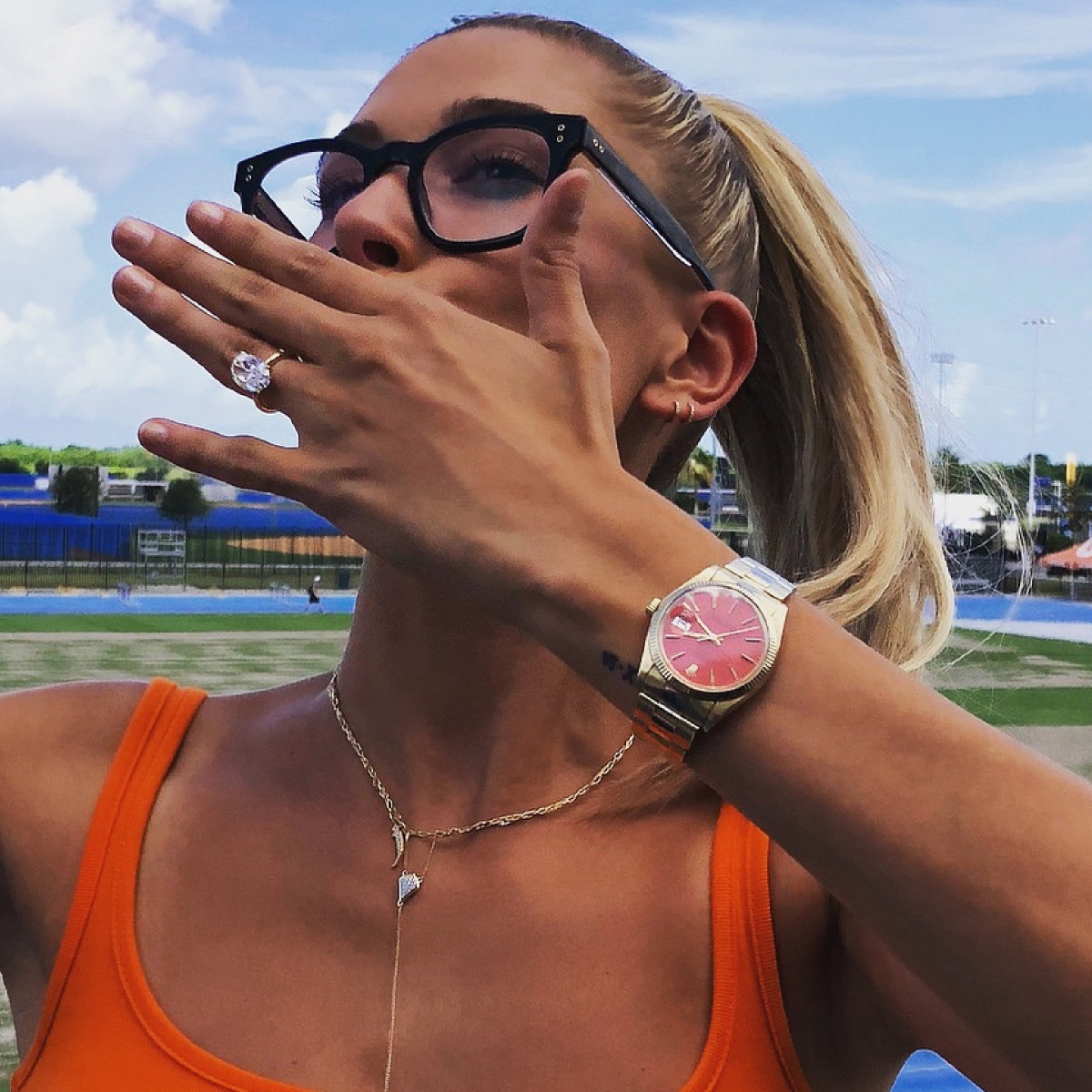 Source: Harper's Bazaar
Don't Worry, Hailey Baldwin Is Wearing Her $500,000 Engagement Ring Again
Last week Hailey Baldwin was spotted out in NYC sans engagement ring. Rumors began swirling that Justin Bieber's fiancé had swapped her huge $500,000 rock for a (somewhat) subtler diamond eternity band. Some even wondered if it was a wedding band, meaning Bieber and Baldwin had already secretly tied the knot, but sources close to the model quickly shut that down.
But don't worry, the engagement bling is back.
Full story here.
---

Source: LA Times
Rare Blue Diamonds Reveal Secrets From Hundreds of Miles Below the Earth's Surface
Blue diamonds are among the most rare and valuable gems on Earth, but up until now, scientists knew very little about them.
The most famous blue diamond is the Hope Diamond, which was discovered in the mid-1600s in India. It is now part of the gem and mineral collection at the National Museum of Natural History in Washington.
Full story here.
---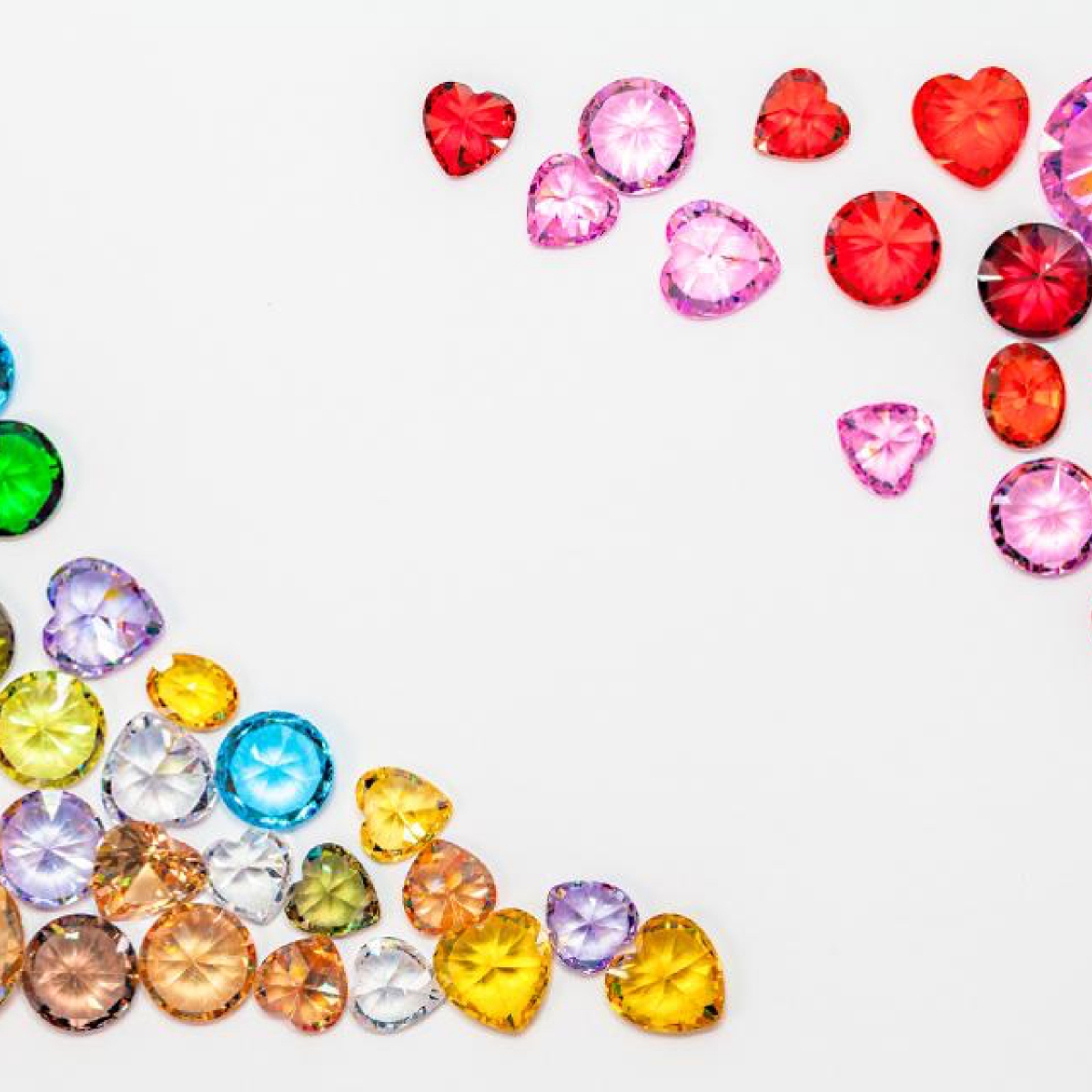 Source: Forbes
Beth Gerstein: Changing The World One Diamond At A Time
When Beth Gerstein and her (now) husband went shopping for an engagement ring, it was important to Beth to find a conflict-free diamond that she could really feel good about wearing.
She was made aware of "conflict diamond" issues by a classmate in her MBA class at Stanford. He had a business plan that intrigued Gerstein. (Blood diamonds have funded devastating civil wars in Africa in the past and still contribute to exploitation, violence and environmental devastation.)
Sure enough, when she asked jewelers about the origin of their diamonds, none knew. This firsthand experience gave Gerstein the confidence to blaze this new trail.
Full story here.
---
Source: Elite Daily
Is Becca Engaged After 'The Bachelorette'? She's Already Gushing About Her New Man
Even before Becca's Bachelorette season begain airing, the Season 14 leading lady announced that she had found love in the process. She told the world that her time on the show ended in a proposal, but is Becca engaged after The Bachelorette? Now that the finale is around the corner fans are wondering if she and her winning man are still planning on walking down the aisle.
Well, it sounds like she and her final pick might still be going strong. Glamourcaught up with Becca and asked how her relationship has evolved two months since her engagement, and she had this to say: It's just grown exponentially. We've just learned so much more about each other, and it's just grown so much. I'm even happier.
Full story here.
---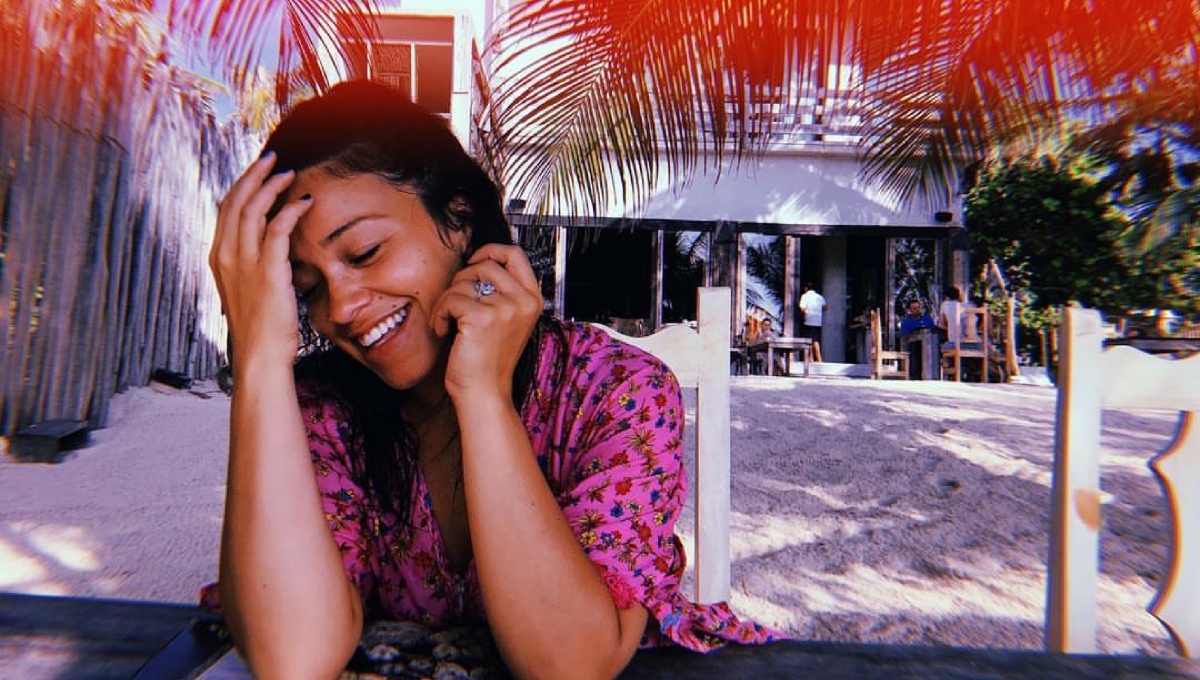 Source: Popsugar
Gina Rodriguez's Possible Engagement Ring Is Huge Enough to Distract From Her Epic Coverup
Gina Rodriguez rang in her 34th birthday with her hunky boyfriend, quite the sexy bikini, and gorgeous beach views — oh, and a possible engagement ring. The Jane the Virgin actress took a trip to Tulum with her beau of nearly two years, Joe LoCicero, and shared a handful of photos in which she's wearing a sizable rock on her left hand. Gina's diamond ring basically took up the entire width of her ring finger and briefly distracted us from her boyfriend'ssuspected fiancé's sculpted abs.
Now, before you get too excited and comment a "congrats!" on Gina's vacation 'grams, we must remind you that the star has been known to rock a ring on that finger from time to time. At the Oscars earlier this year, she walked the red carpet alongside Joe while wearing a diamond-encrusted band, leading many to believe she was engaged. But alas, she didn't confirm the suspicions back then, and she hasn't confirmed the new slew of engagement rumors. For now, we'll patiently sit back and admire her birthday pictures and fangirl over her enormous (possible engagement) ring.
Full story here.