Source: E News
Pregnant Hilary Duff Sparks Engagement Rumors With a Gold Ring
Is Hilary Duff engaged?
That's the question that seems to be on many fans' minds.
The actress sparked speculation on Wednesday after she shared a picture of her wearing a gold band on that finger. The 14-karat ring was from the brand Fox & Bond Jewelry and featured several diamond "starbursts." The bling is even featured underneath the "engagement ring" section on the brand's website.
"This vintagey looking sparkly number from @foxandbond has me smiling today," the Lizzie McGuire star wrote on Instagram alongside a photo of the ring.
Full story here.
---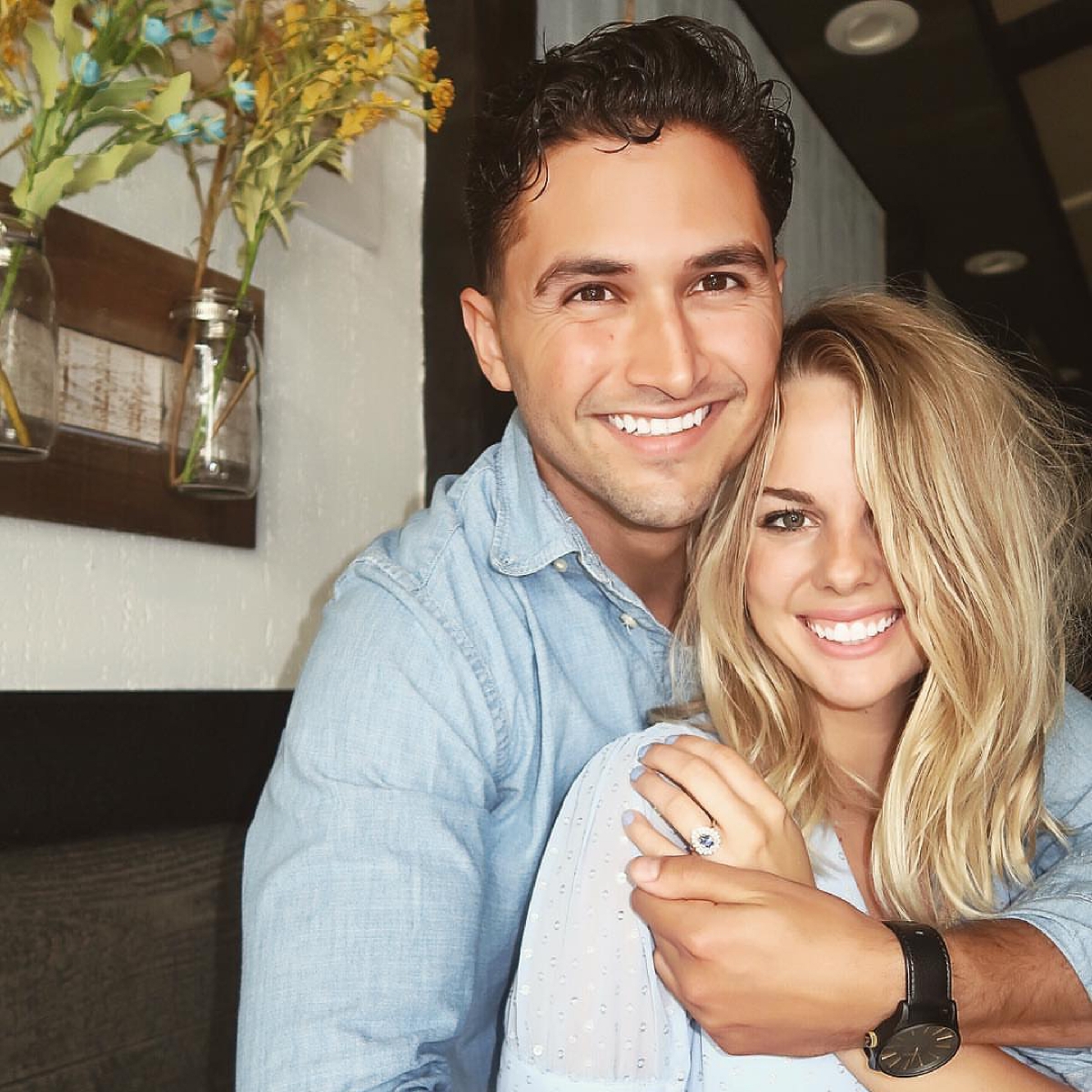 Source: People
Big Brother Stars Nicole Franzel and Victor Arroyo Are Engaged!
Forget showmances — Nicole Franzel and Victor Arroyo found true love on Big Brother.
The season 18 competitors got engaged during Sunday's episode of the CBS reality competition when Arroyo, 27, surprised Franzel, 26, with an on-air proposal. (She thought she was entering the game to host a luxury competition.)
"Nic, we met in the Big Brother house over two years ago," Arroyo said in a video message. "And right away, I thought you were the most beautiful girl I've ever seen, and I fell in love with your personality. We formed a friendship in the Big Brother house, but our friendship really blossomed outside in the real world," he said. "I knew the moment that we had that first kiss in New York that I was in love with you."
Full story here.
---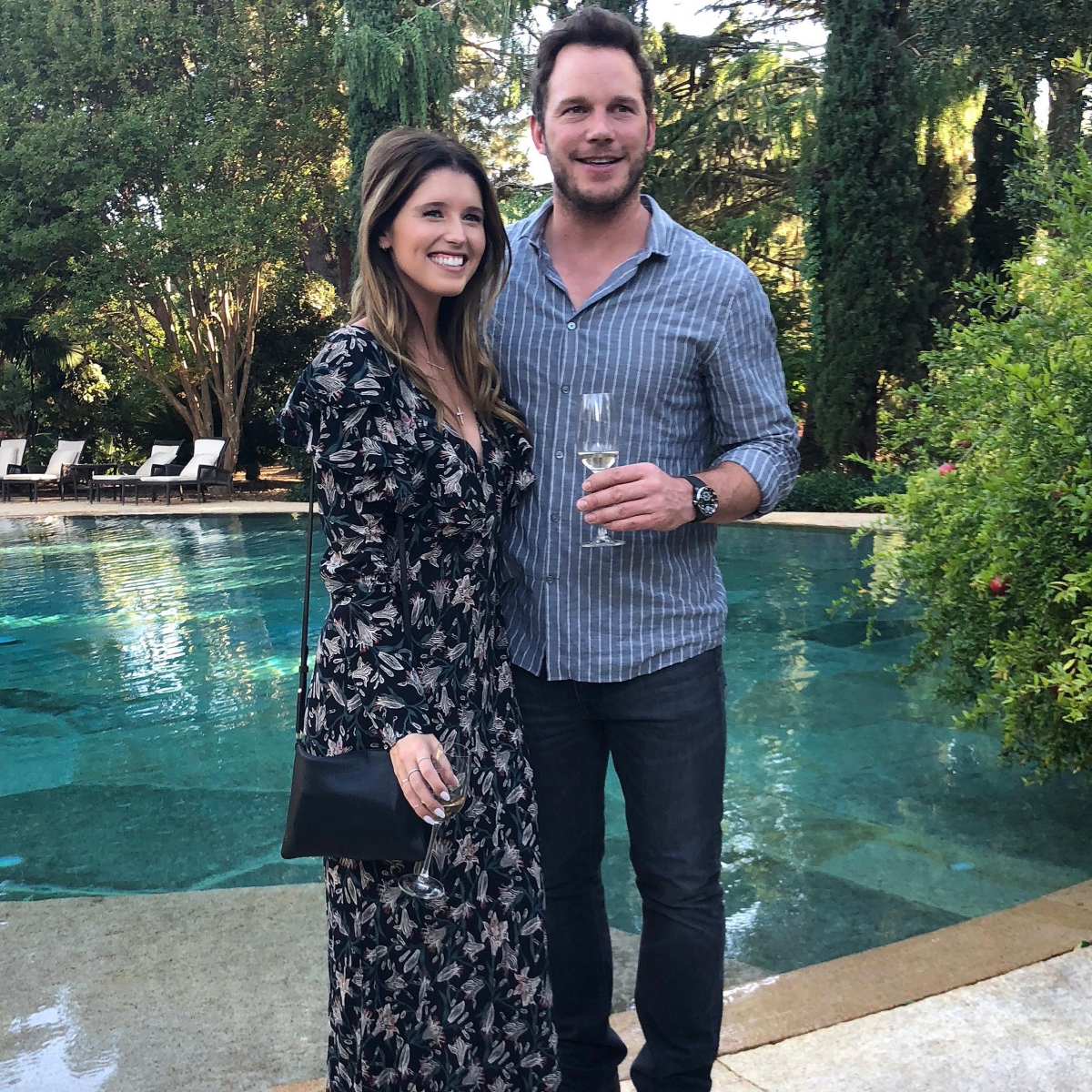 Source: Elle
Chris Pratt and Katherine Schwarzenegger's Friends Think They're Getting Engaged Soon
If you thought celebrity couples getting quickly engaged was only a summer thing, turn your attention to Chris Pratt and Katherine Schwarzenegger. Pratt, who announced his separation from ex-wife Anna Faris just last August, went public with Arnold Schwarzenegger and Maria Shriver's 28-year-old daughter in mid-June. It was a new relationship of about two months then. But already, about six months in, marriage seems to be a real possibility for them, or so their friends are convinced.
A source tells People that it seems pretty likely that Pratt will put a ring on it soon. "They're such a great fit together," the source explained. "It's only been a few months but Chris and Katherine are both very serious about the relationship and their friends wouldn't be surprised if they got engaged sooner rather than later. Katherine has spent time with Chris' family and they all love her too. She fits in really well with them and vice versa."
Full story here.
---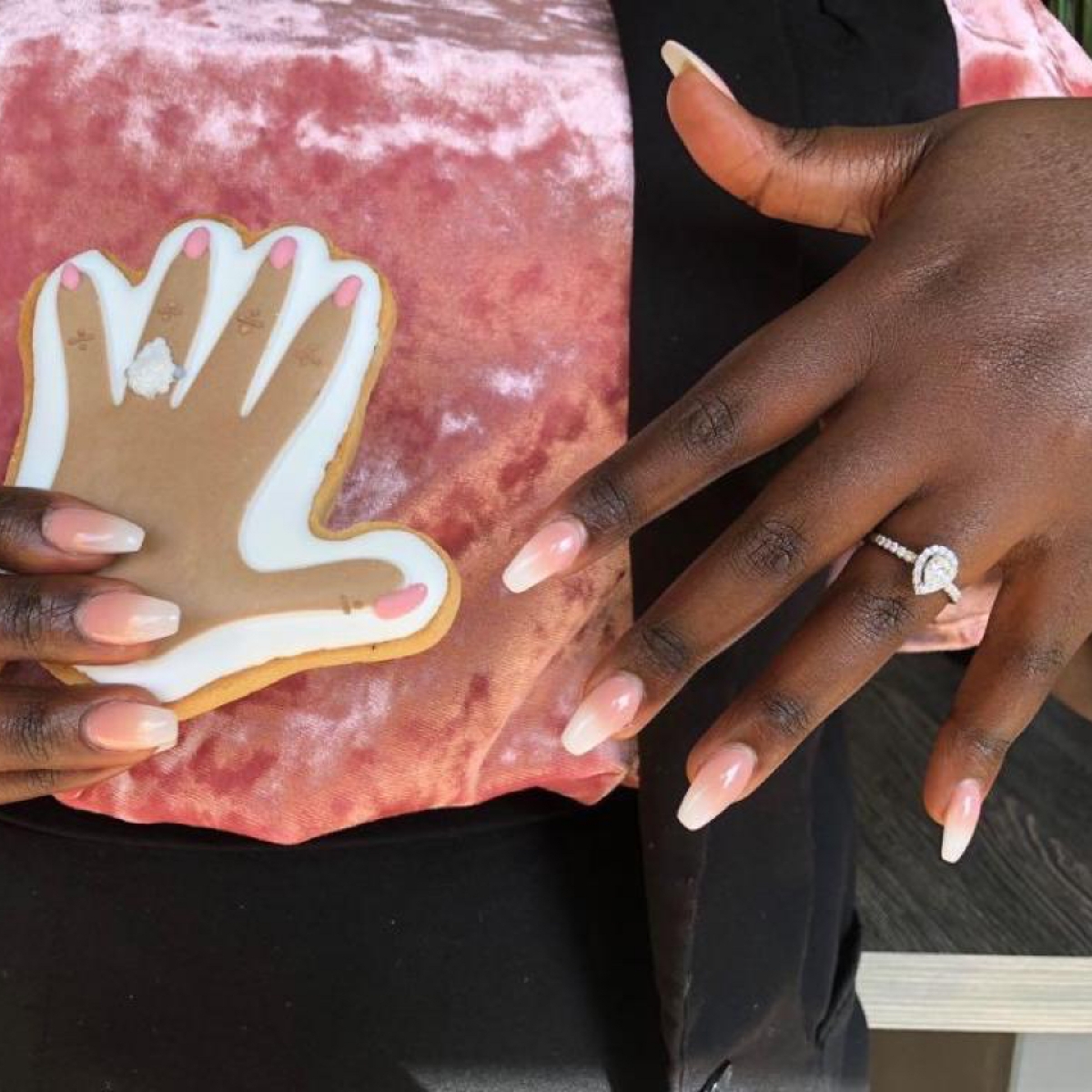 Source: The Sun
Trending: You Can Now Get An Edible COOKIE Copy Of Your Engagement Ring
AS wedding trends continue to get more elaborate it seems even engagements are getting a makeover.
With the all-important social media announcement – and photo of the ring – becoming more important one company has gone one step further to ensure their rings are memorable.
You can now get an exact copy of your ring, and hand, in cookie form.
Full story here.
---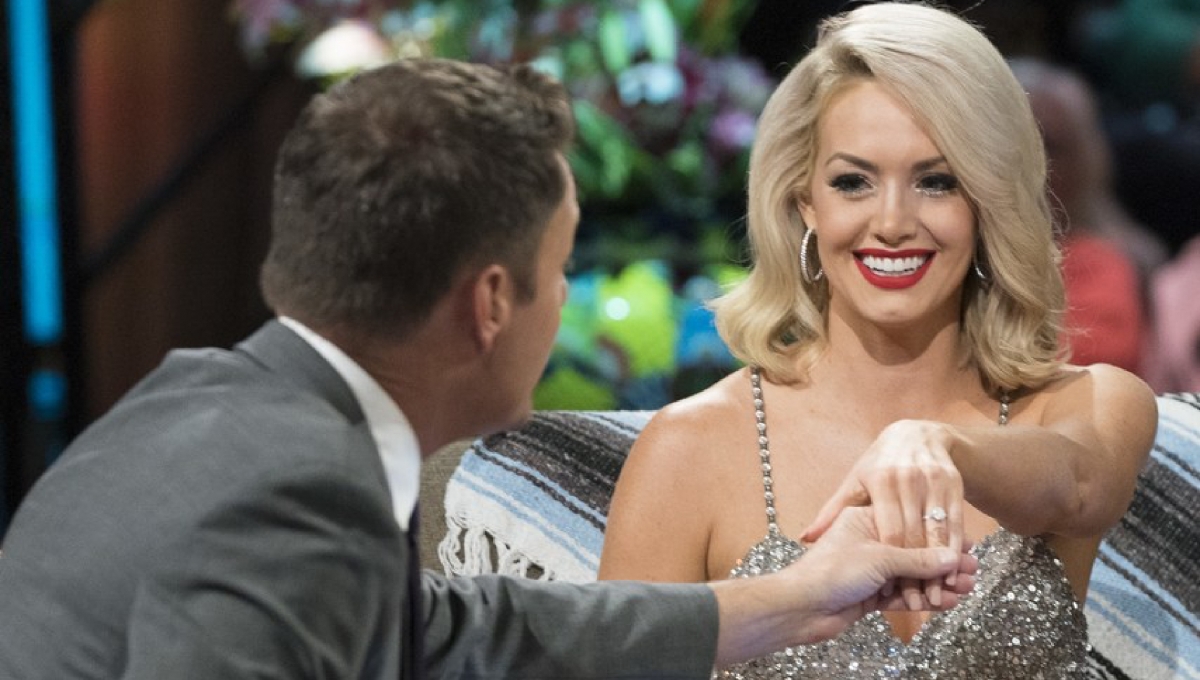 Source: Brides
So, What Happens to Bachelor in Paradise Star Jenna Cooper's Engagement Ring?
And then there was one. Tuesday's Bachelor in Paradise finale concluded with two proposals, but unfortunately only one couple remains engaged. Jenna Cooper and Jordan Kimball have called it quits, after reports surfaced that Cooper had been cheating on Kimball, according to Entertainment Tonight.
Although Cooper states that the allegations are false, Kimball released a statement on Instagram, saying that he is moving on from the relationship. "Being careless with someone that you give your heart to and reach milestones with isn't sensible no matter what the terms may be," Kimball wrote. "I deal with unreasonable circumstances reasonably and have come to terms with a decision to remove myself from the relationship, it breaks my heart to think, feel and fall for this. It's dropped me. Fumbling emotions and being understanding is not easy. I'll be taking time to pursue my inner peace and she will always have me to talk to, if you've reached out to me, allow me time. Thank you to those that have."
So, now the question remains: What's to come of the Neil Lane cushion-cut engagement ring that Kimball used to pop the question? Now that the engagement is off, does ABC come to collect the ring? Does Chris Harrison perform the repossession himself? Or does Cooper get to keep the sparkler as a sort-of consolation prize?
Full story here.