How Ashley Graham Found the Perfect Engagement Ring
Source: Town & Country
As Meghan Markle proved when she recently debuted her newly redesigned engagement band, it is hard to predict whether a ring style will last as long as the wedding vows intend. When model Ashley Graham and her husband Justin Ervin became engaged, he picked out her ring on his own and, nearly ten years later, she wouldn't change a thing.
Her strategy? "I told him everything I didn't want and then I told him a few things that were very important to me," she told T&C, waving her hands stacked with Forevermark's Alchemy collection by Jade Trau along with her wedding and engagement rings.
"I knew I wanted a flat diamond so I could put my hand in my pocket easily. I also didn't want traditional, super-shiny gold. I don't want it to be too much, I like it to be just enough, so I picked brushed gold."
Full story here.
---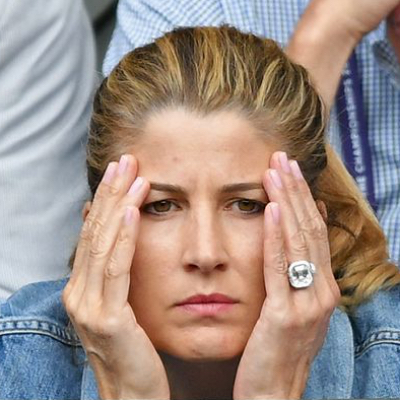 The Best Twitter Reactions to Roger Federer's Wife's Engagement Ring
Source: Cosmopolitan
The Wimbledon Mens final is, without doubt, one of the biggest sporting events of the year. It's so big that even the royals attend, with Kate Middleton presenting the winner with the esteemed trophy.
And yesterday's match was a particularly intense one, spanning five gruelling hours as Roger Federer and Novak Djokovic battled it out to see who would take home the title. While all this was going down on the court, however, Twitter couldn't help getting slightly distracted by something on the sidelines.
Full story here.
---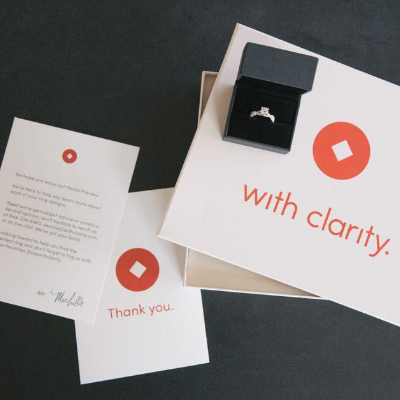 With Clarity: The Warby Parker Of Engagement Rings
Source: Forbes
It's not quite proposal season, but it is a great time to buy the perfect ring for your significant other. Most proposals happen from November through February with the holidays helping to spike up the number. According to Wedding Wire, the average cost spent on an engagement ring is $5000 with 20 percent of all couples picking the ring together and 50 percent purchasing from a brick-and-mortar.
The other half includes those who shop online for their ring, which is exactly what Anubh Shah did when he was ring shopping for his now wife and business partner, Slisha Kankariya. Going through the process of buying a ring online led Shah to create With Clarity (formerly Four Mine).
With Clarity is an at-home engagement ring shopping experiencethat ships straight to your door republicas- 3D printed rings made with proprietary material consisting of a metallic alloy and a well-cut diamond simulant.
Full story here.