Source: Hollywood Life
Lady Gaga Flaunts Rumored Engagement Ring While Wearing Victorian Gown At 'A Star Is Born' Premiere
Not only was Lady Gaga was the spitting image of Elizabeth I at the premiere for A Star is Born, but she also rocked some regal jewelry on THAT finger. That's right, the singer was spotted wearing a huge pink rock rumored to be an engagement ring from her beau Christian Carino. While the two are rumored to have been engaged since November, 2017, they haven't confirmed that they're set to get hitched. However, that ring she was wearing was definitely conspicuous. Check out a close-up photo of Lady Gaga's engagement ring below and judge for yourself!
Full story here.
---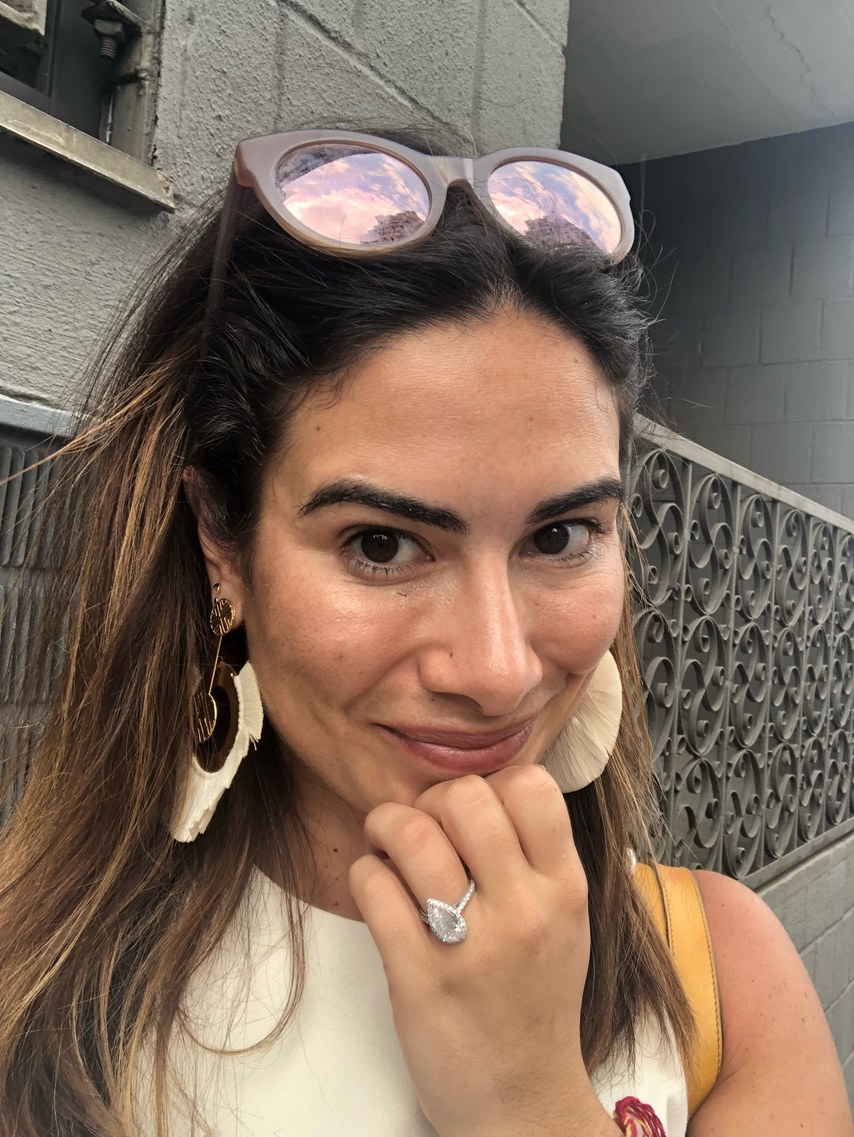 Source: Brides
I Wore Ariana Grande's $100,000 Engagement Ring for a Week
The first words out of my mouth when photos emerged of Ariana Grande's engagement ring were, "Holy hell, that thing is huge."
The 3-karat pear-shaped ring—which reportedly cost Pete Davidson nearly $100,000—is so large that when I saw Ariana Grande in concert a few months ago I had a clear view of it from the eighth row. And yes, in case you were wondering, it is just as beautiful in real life as it is in the paparazzi shots.
So when the team at Engage Studio offered me the chance to wear an exact cubic zirconia replica of the ring for a week (not a real diamond, sadly), I jumped at the chance. "You're going to get robbed walking down the street with that thing," my best friend warned me when I told her I was going to pick it up. I rolled my eyes at her and rode off into the sunset toward my pretend engagement.
Full story here.
---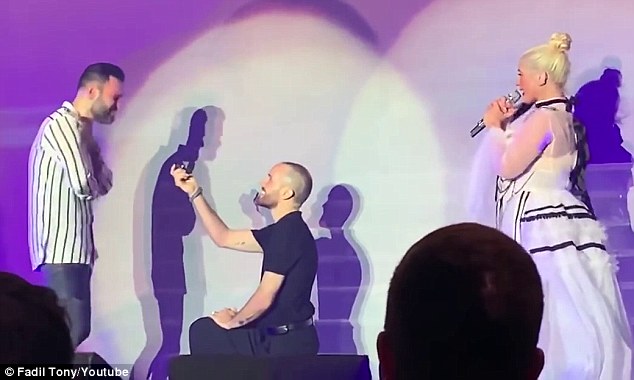 Source: Daily Mail
Christina Aguilera's Liberation Tour Kicks Off With an Emotional Marriage Proposal Onstage
Her Liberation album ends with the classic wedding song, Unless it's With You.
And Christina Aguilera's Liberation Tour began with an emotional and heartwarming marriage proposal on stage at the Hard Rock Live in Hollywood, Florida, on Tuesday.
'What's happening here tonight?' Christina asked as she invited Ben Lear and Mike Kontomanolis to join her.
'I want to share this with you guys,' the 37-year-old hitmaker said to the 3,500-strong audience. 'I have a really special surprise that's happening tonight.'
A tearful Ben turned to Mike and said: 'I could not have imagined you could have a better moment than [with] this woman, who has inspired you throughout your whole life and has brought you so many things.'
Full story here.
---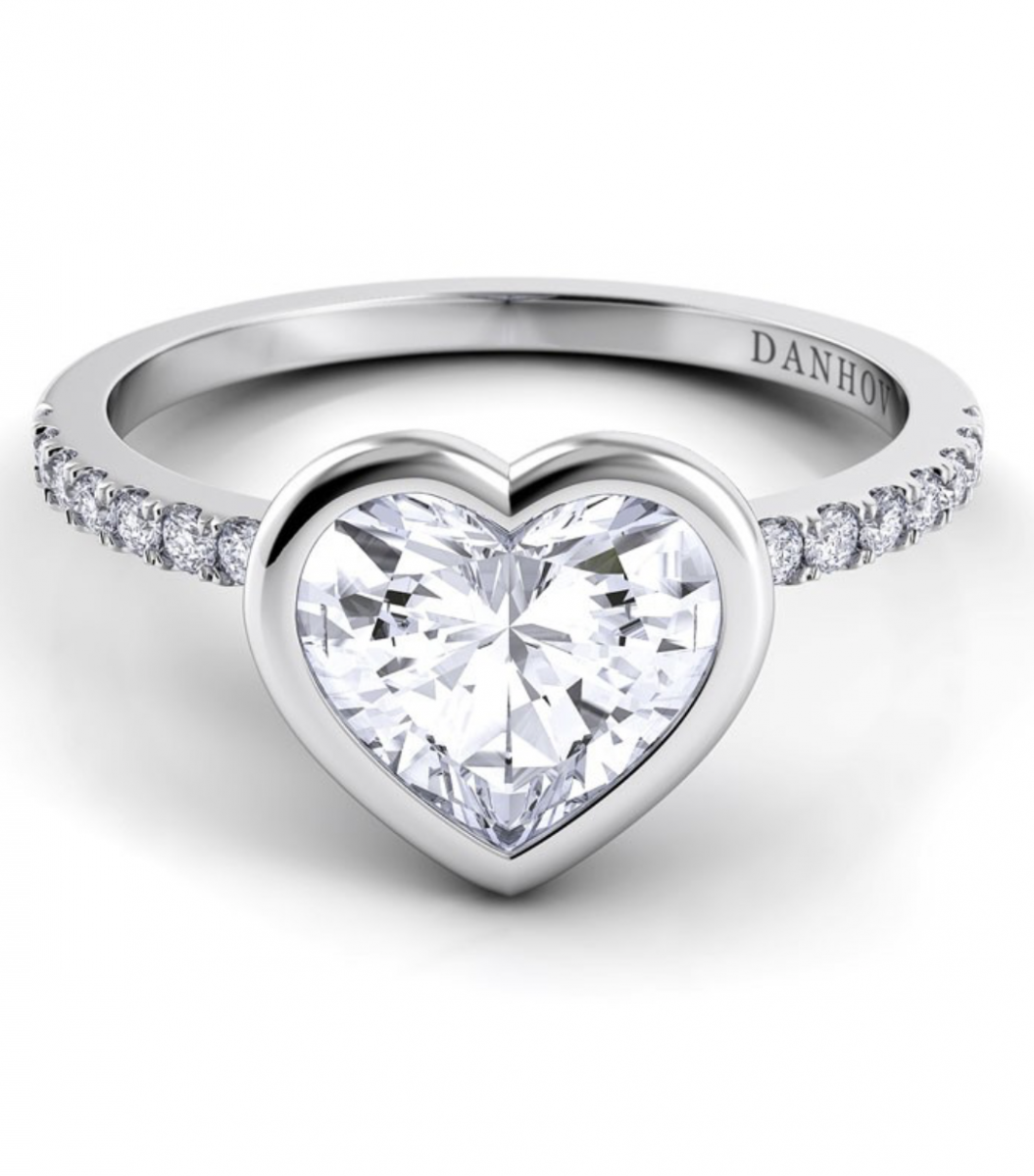 Source: Who What Wear
The Unconventional Engagement Ring Style We Love
When searching for that perfect engagement ring that you're going to wear for the rest of your life, you might want to consider wearing your heart on your hand—quite literally. Among more classic cuts, there's one unconventional diamond shape that's gaining popularity as of late, and it comes by way of a heart-cut shape.
When searching for that perfect piece of jewelry, no matter how small or large, a unique shape of diamond might be just the thing to balance a more classic setting with a head-turning look that you know most of your friends won't have. What's more, how better to represent your love for your partner than through a shape as classic in theme as a heart?
From double bands to pavé-encircled designs, platinum, gold, and more, here are the heart-shaped engagement rings we're currently loving—and think you will too.
Full story here.
---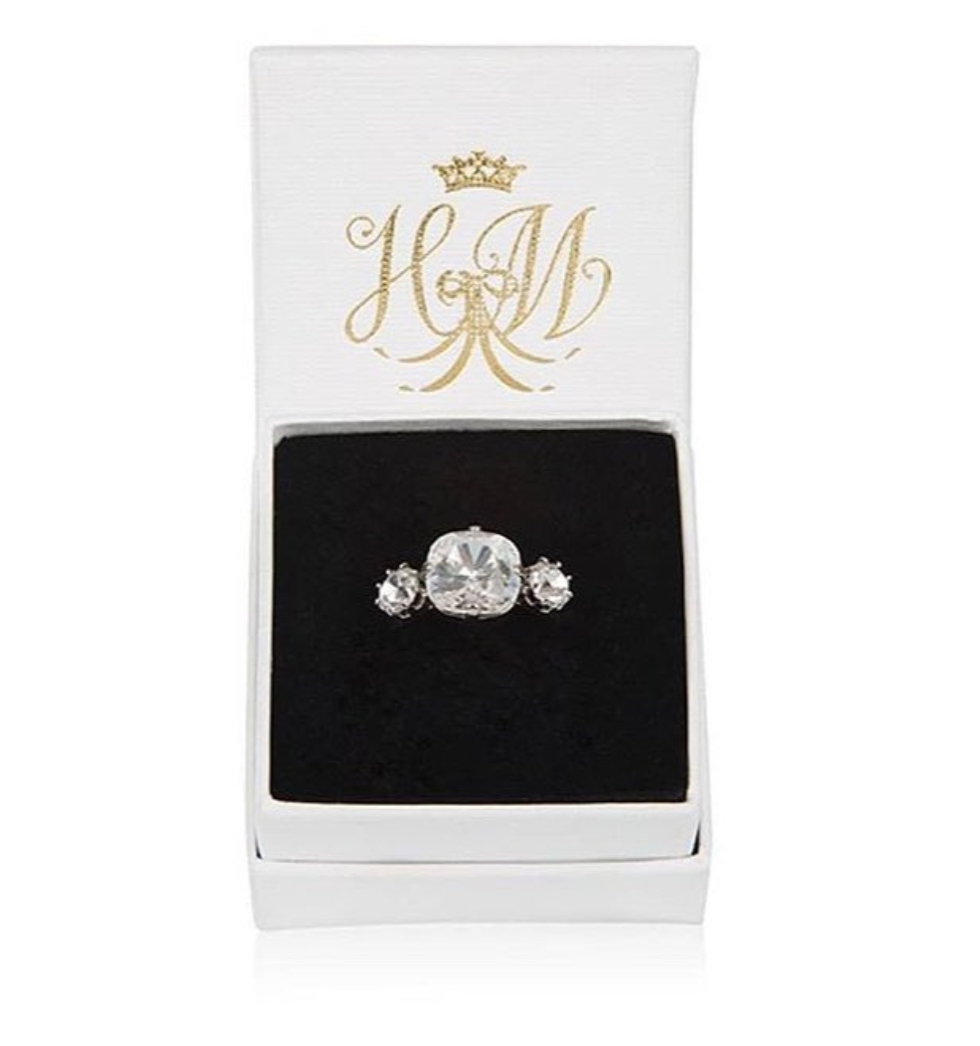 Source: Travel + Leisure
Buckingham Palace Is Selling an Engagement Ring Inspired by Meghan Markle's — for Only $40
The Buckingham Palace Gift Shop has long sold stellar replica items of the royal family's real belongings. Inside the store and online, visitors can buy a reproduction tea set just like the one Queen Elizabeth uses, or a stuffed corgi modeled after Her Majesty's favorite pups. While these are cool, the gift shop unveiled something so special that it's likely to become the store's best-selling item in no time.
This week, the Royal Collection debuted a "Buckingham Palace Statement Ring," which bears an uncanny resemblance to Meghan Markle's now famous engagement ring.
Full story here.