Source: Brides
Jennifer Lopez Sparks A-Rod Engagement Rumors With a Ring on That Finger
For months now, fan have been speculating that an engagement between Jennifer Lopez and Alex Rodriguez is on the horizon. Now, they're thinking that the day has finally arrived, due to the suspicious-looking ring J.Lo is wearing in her latest Instagram.
A-Rod and his triple-threat girlfriend spent the Fourth of July on the beach with their families. Both took to Instagram to share snaps of the sunny day, but one photo in particular is capturing the world's attention. J.Lo posted a pic of herself and her honey cuddled up in the sand, with Lopez wearing a ring on that all important finger. Hmm...Could that be an engagement ring, perhaps?
Full story here.
---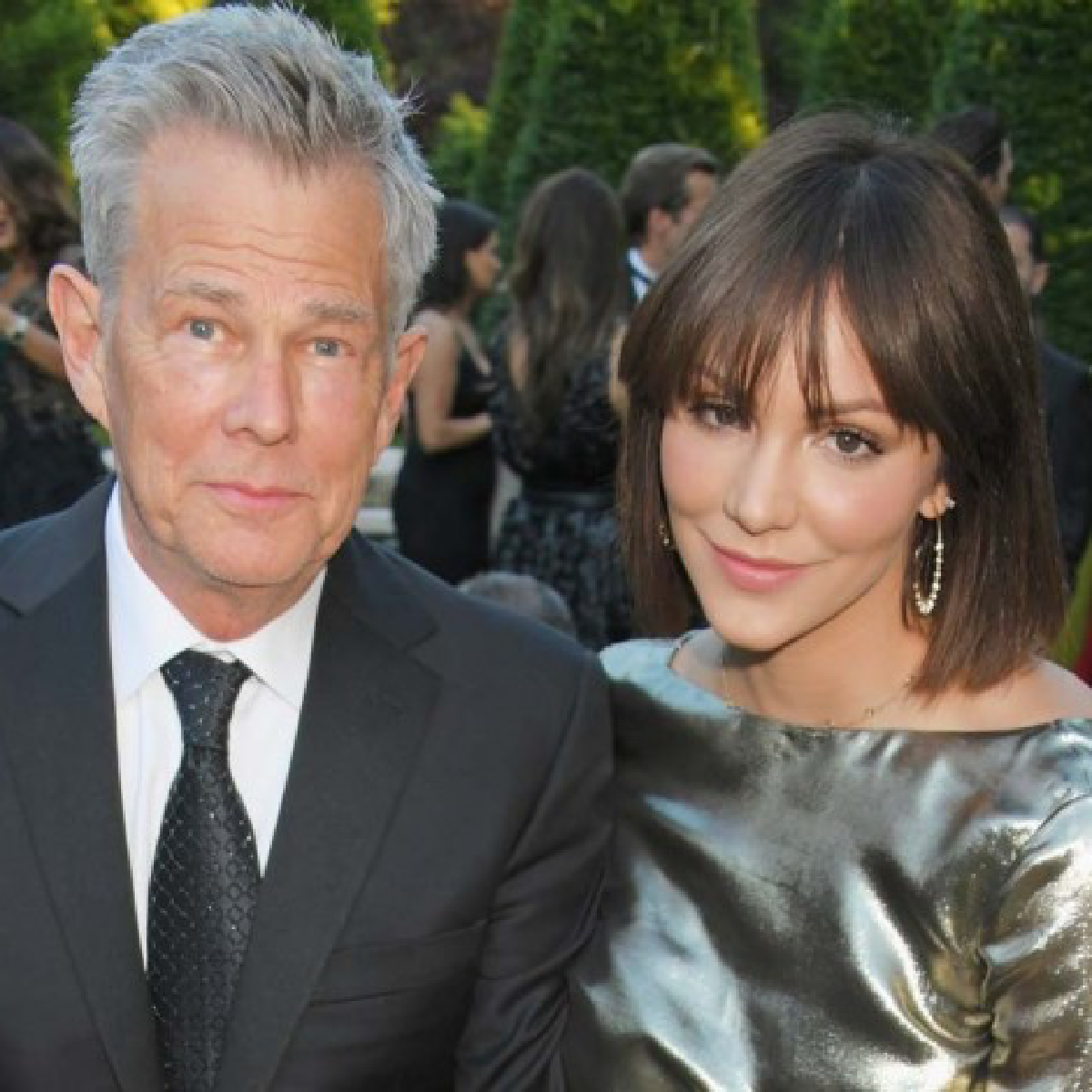 Source: Entertainment Tonight
Katharine McPhee and David Foster Step Out For the First Time Since Engagement -- Is This Her Ring?
Katharine McPhee and David Foster have a few things on their to-do list after getting engaged.
The couple was spotted for the first time since revealing their engagement in New York City on Thursday, as they headed to a jeweler in Tribeca. Foster looked casual in a white button-up and jeans, while his lady love sported workout attire.
McPhee was hard to miss in dark purple leggings and a bright pink longsleeved top. The 34-year-old singer accessorized with a pair of fun glasses and a ring on her left ring finger. While it's unclear if she was wearing her engagement ring, photographers got a snap of a simple silver band.
Full story here.
---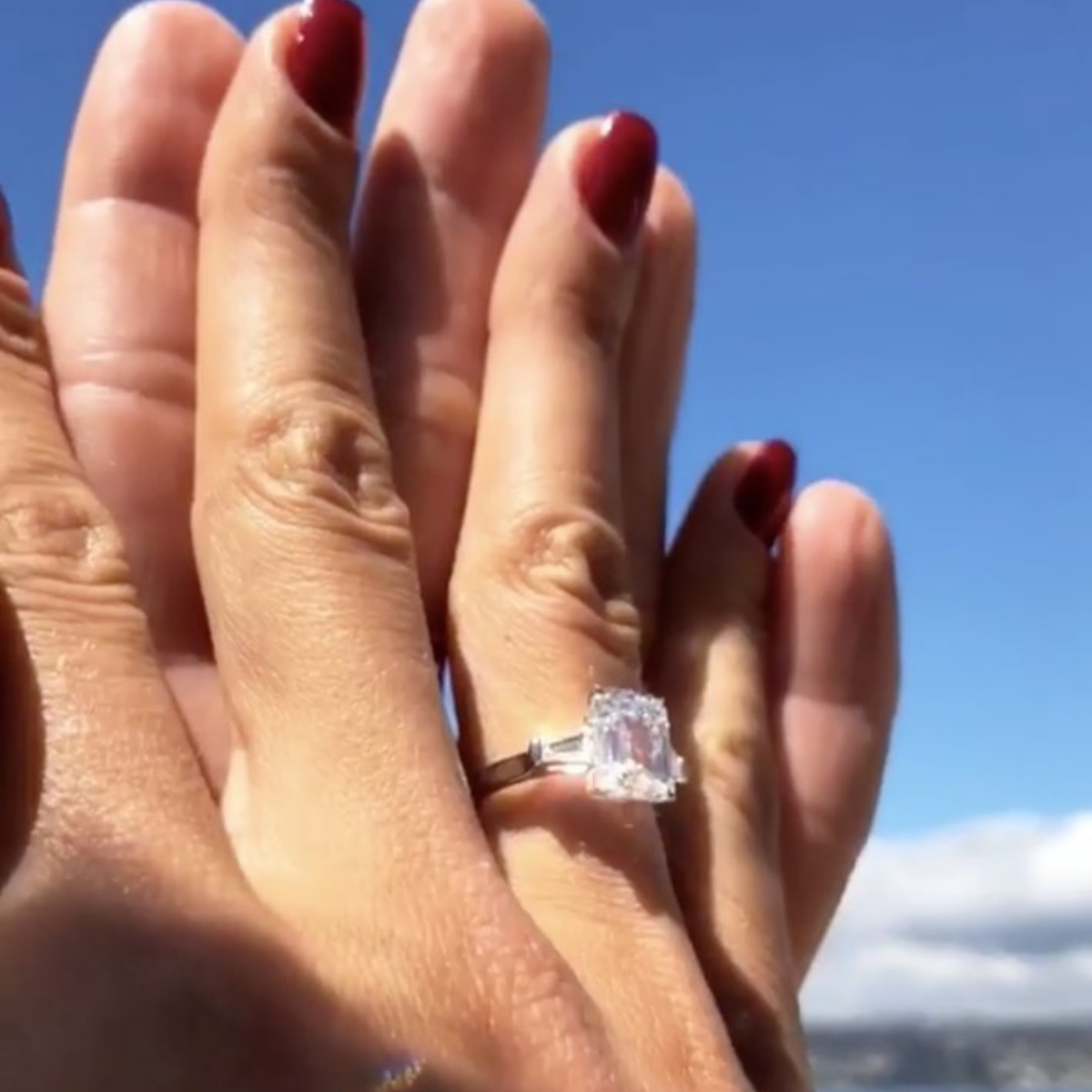 Source: Popsugar
This Victoria Secret Model's Engagement Ring Is So Damn Sparkly, We're at a Loss For Words
Izabel Goulart is officially off the market! The 33-year-old Brazilian model, who's been dating Kevin Trapp since 2015, announced the happy news on her Instagram account. The Victoria's Secret model posted a video of the good news with the caption, "Soon to be Mrs Trapp. When you meet the one who changes your life in every sense then you are sure that he is the right one!"
The adorable couple had been enjoying a romantic vacation in Capri, Italy, when Kevin popped the question. (Kevin, a German-born soccer player, is a goalkeeper for the team Paris Saint-Germain.) Izabel showed off her enormous diamond ring with a romantic video of the couple standing on a cliff overlooking the water. We can't stop playing the video on repeat to stare at her stunning engagement ring. Keep reading to get a closer look and shop similar versions ahead.
Full story here.
---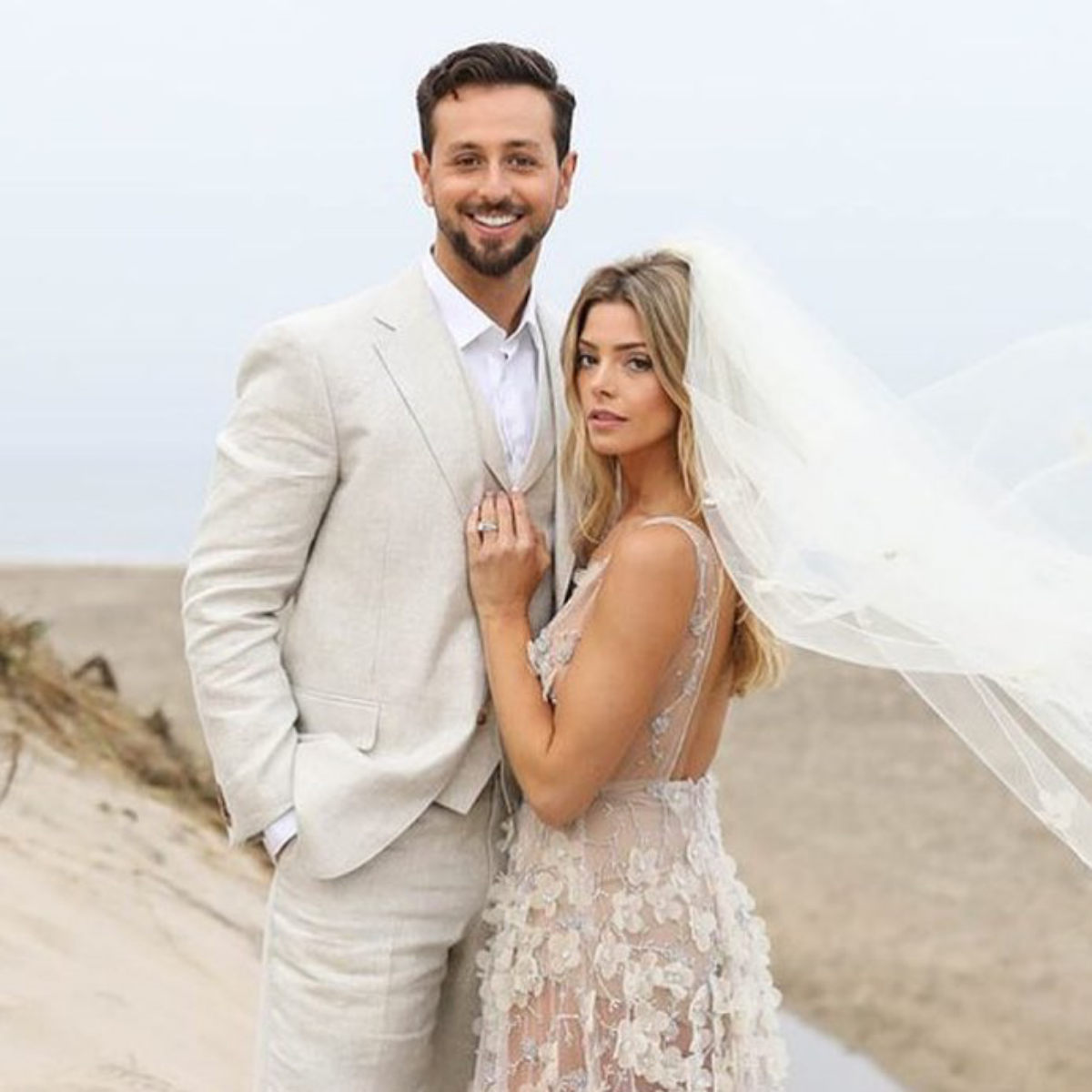 Source: Cosmopolitan
'Twilight' Star Ashley Greene Just Got Married and Her Wedding Was Gooooorgeous
The Twilight wedding of your Twihard dreams just went down in sunny California, a place that would surely cause Edward Cullen to erupt into sparkles and glitter!
hley Greene—who played Alice Cullen—tied the knot with Australian TV star Paul Khoury during a romantic ceremony in San Jose, California—and the guest list was packed with celebs like Robert Pattinson (Twilight reunion alert!!!!!), Zac Efron, Liam Hemsworth, Brittany Snow, Ashlee Simpson, and Evan Ross.
Full story here.