Source: CNBC
Millennials Spend an Average of $3,000 On an Engagement Ring—Here's How To Get The Most For Your Money
The average millennial couple (aged 18-34) spends just over $3,000 on an engagement ring, while the average couple spends about $2,800, according to a TD Bank survey of over 1,700 U.S. adults. That's up from the millennial average of $2,600 noted in last year's report.
The average millennial budget — which could seem lavish, considering most millennials don't even have $1,000 in savings — actually surprised experts, who say the couples they typically work with spend between $4,500 and $6,000 on an engagement ring.
A tighter budget doesn't mean you have to end up with a cheap-looking ring, though. "If you buy intelligently, you can come out with something really nice," Ira Weissman, founder of the site The Diamond Pro, tells CNBC Make It. The key is to shop smart.
Full story here.
---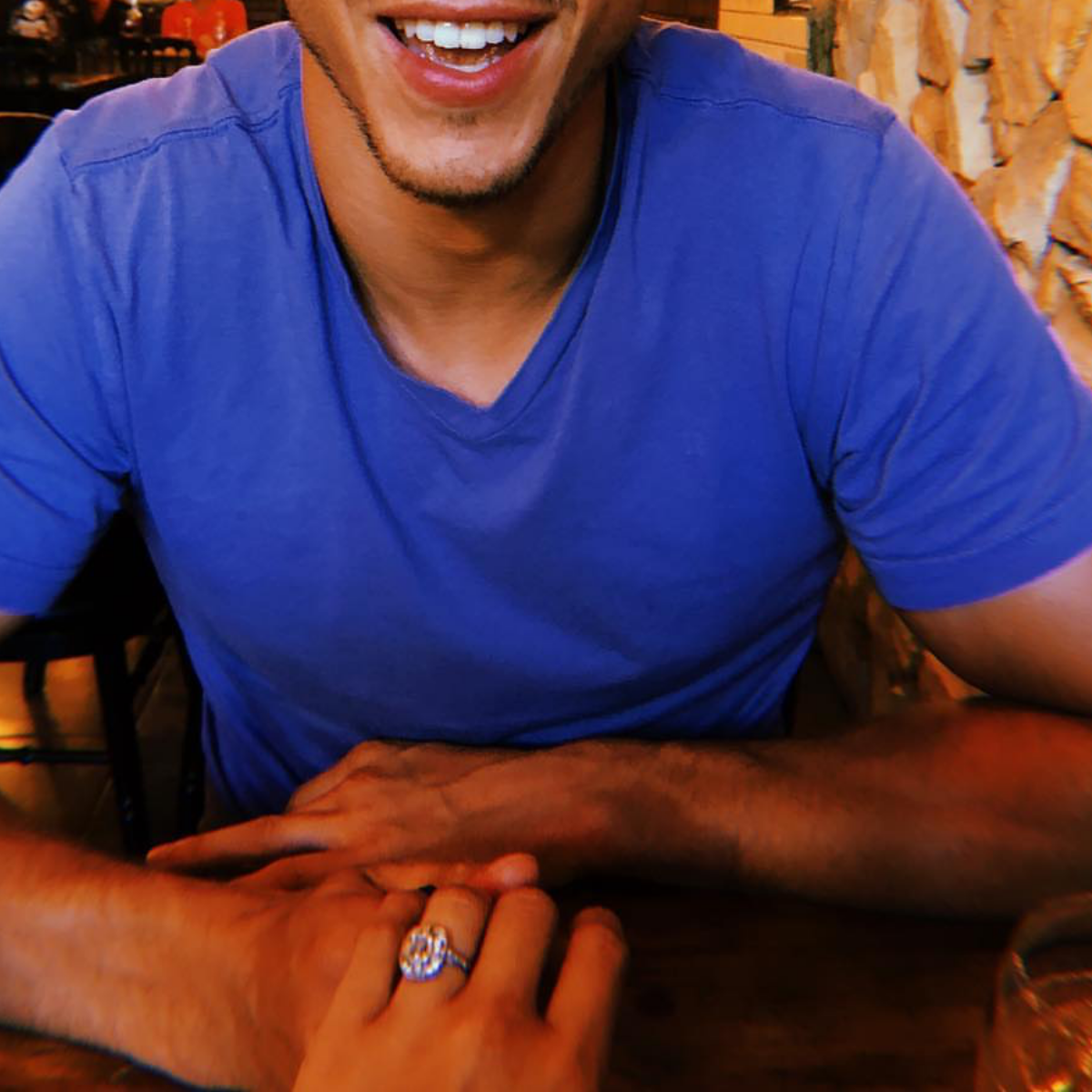 Source: People
Gina Rodriguez Gives Fans a Closer Look at Her Off Massive Engagement Ring From Joe LoCiero
Now that Gina Rodriguez's engagement to Joe LoCiero is no longer a secret, she's showing off her impressive rock!
The 34-year-old Jane the Virgin star flashed her engagement ring in a birthday shoutout to her fiancé.
"Happy Birthday to my King, ❤️" Rodriguez captioned the photo, which shows LoCiero wearing an adorable smile.
At the bottom of the shot, Rodriguez, whose face isn't in the photo, can be seen sweetly holding LoCiero's hand with her sparkler sitting front and center.
Full story here.
---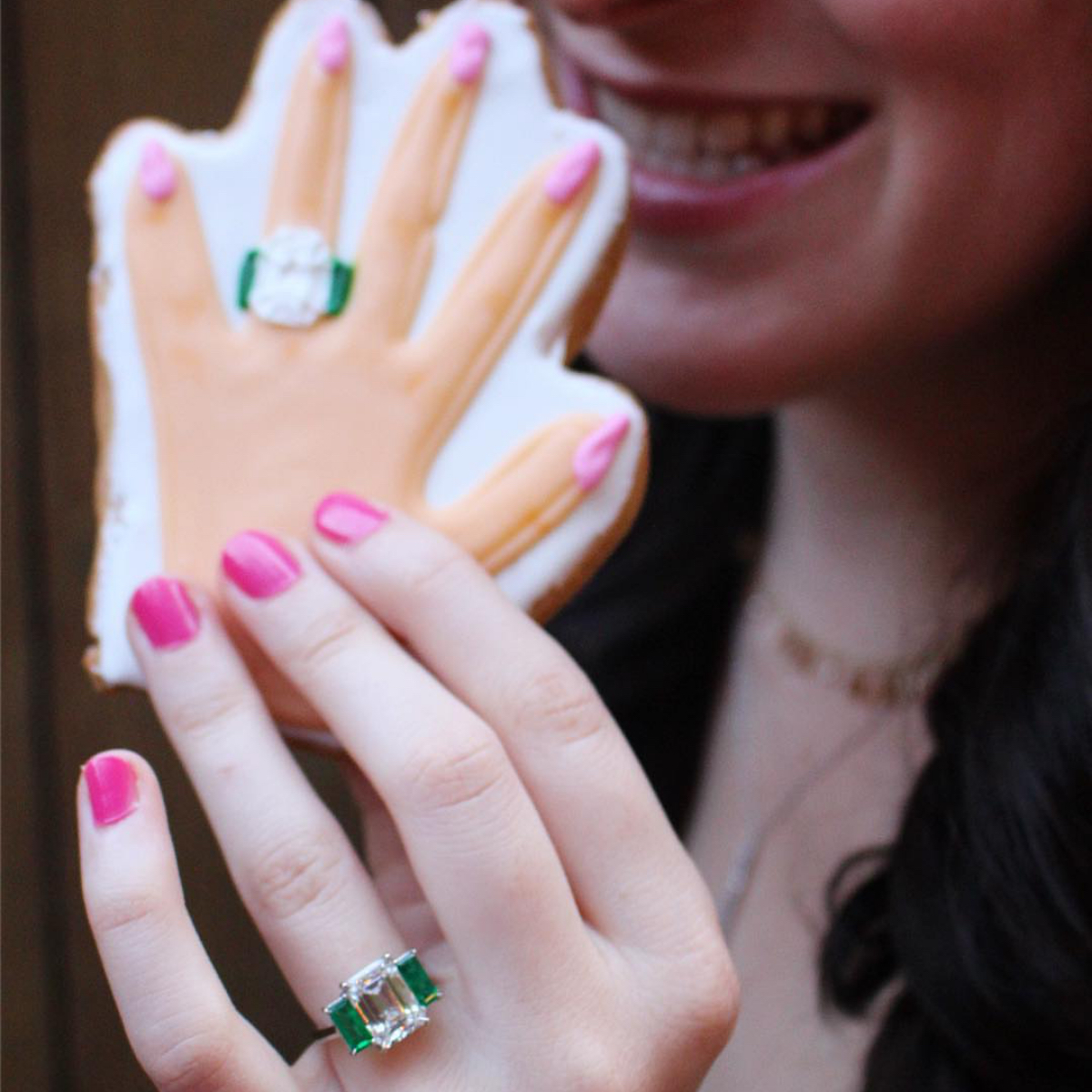 Source: FOX News
Engagement Cookies Are The New Bridal Trend
Nothing says engagement like sharing the back of your hand.
The engagement cookie that is designed to match your new bling is the newest craze for (showy) brides and brides-to-be. This Instagram-driven trend combines two things people love about engagement parties: sweets and seeing the ring.
Full story here.
---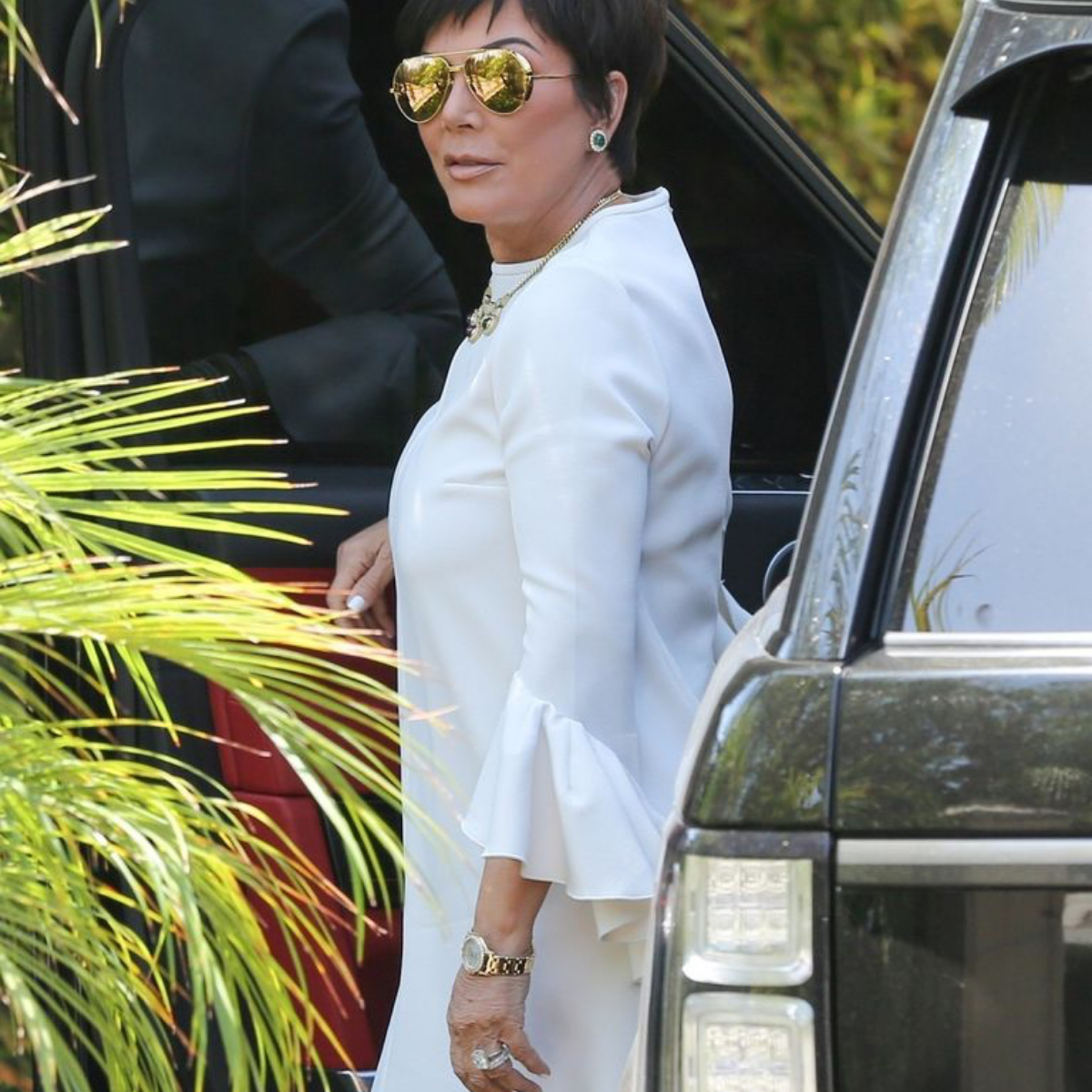 Source: Harper's Bazaar
Is Kris Jenner Engaged To Corey Gamble?
There's been plenty of commotion around the Kardshian-Jenner sisters' love lives in the past few months, but let's switch the focus to momager Kris Jenner for a second. The mother of six is at the center of engagement rumors, especially after appearing to drop hints during her appearance on The Late Late Show last night.
During a segment of Spill Your Guts or Fill Your Guts (a game where James Corden and a guest take turns choosing between answering a tough question and eating a gross food), Jenner was confronted about the massive diamond ring she was recently seen wearing.
Full story here.
---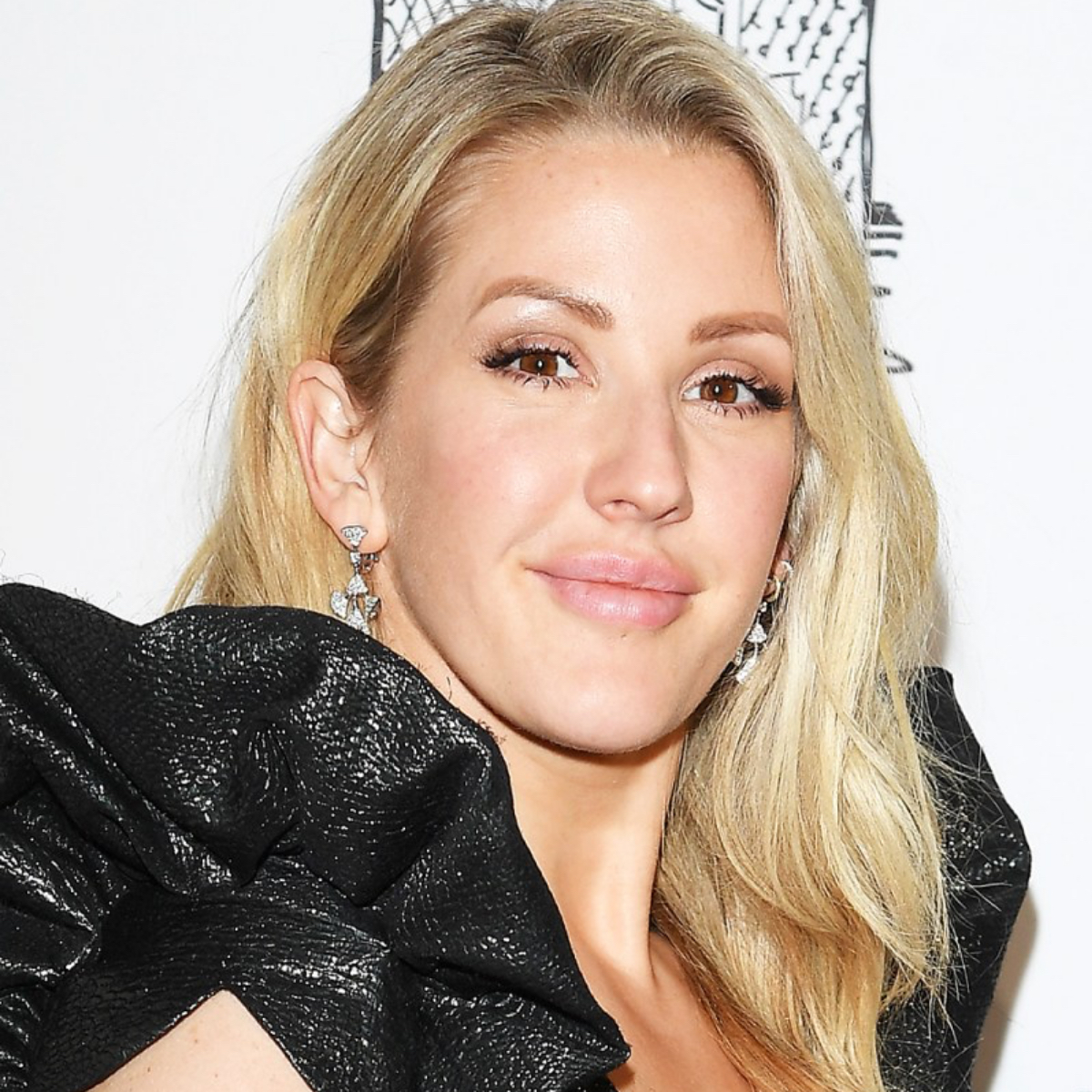 Source: US Weekly
Ellie Goulding Shows Off Engagement Ring, Gushes in Sweet Sweet Pic with Fiance Caspar Jopling
Sharing her excitement! Ellie Goulding is basking in the glow of her recent engagement to Caspar Jopling, so much so that the private star is opening up a bit about her life.
Two days after announcing their happy news, the 31-year-old singer shared an Instagram photo of herself kissing her fiancé and showing off her ring and with a message of gratitude for fans.
"I tend to keep my life very private these days and I have enjoyed the time I've had away from all the madness," she captioned the sweet pic. "But we've had so many beautiful messages of support and love the past few days, as have our families, that we wanted to say thank you so much! We appreciate it more than you could ever know."
Full story here.
---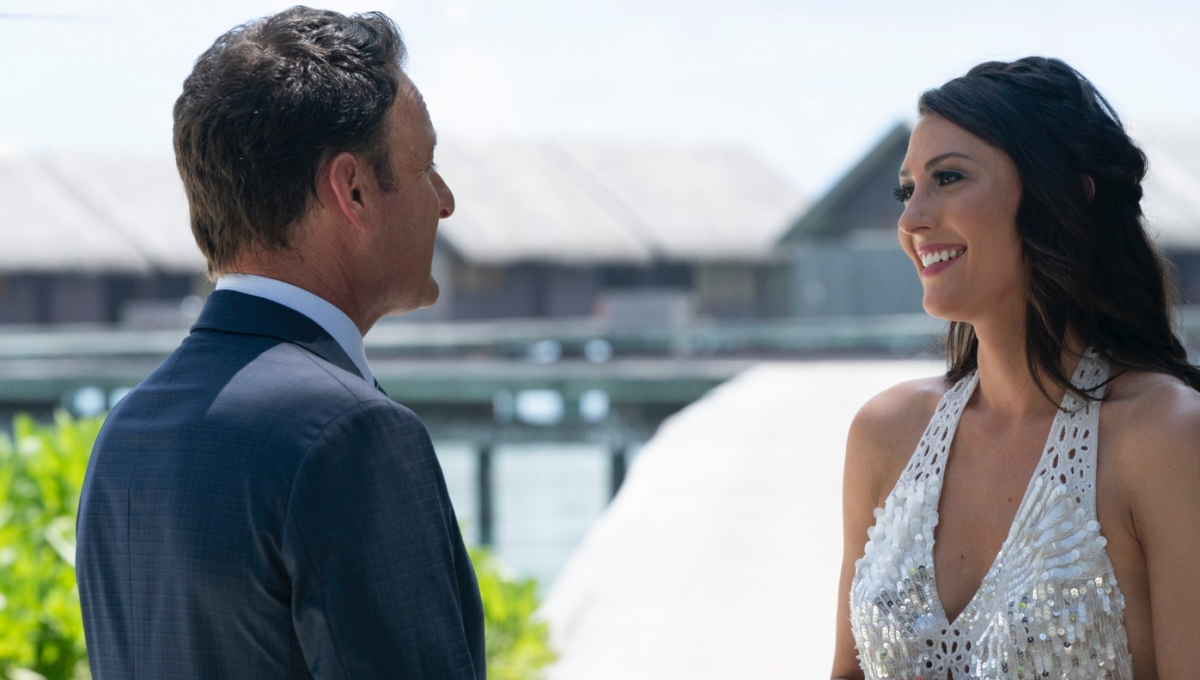 Source: Bustle
How Much Does Becca's 'Bachelorette' Engagement Ring Cost? Neil Lane's Diamonds Come With A Lot Of Rules
The Bachelorette leaves her show with a new, hopefully lifelong partner, but she also gets to take home one honking piece of jewelry. As soon as celebrity jeweler Neil Lane shows up to present a series of diamond rings to the remaining suitors, you know the final verdict is in. And you can bet that the engagement ring Garrett proposed to Becca with on The Bachelorette cost a pretty penny. But how much does Becca's Bachelorette engagement ring cost, really? Here's everything we know about just how much it's worth.
Update: According to a People report the morning after the finale, Becca's ring is 18-carat gold with 84 full-cut smaller diamonds in it, totaling 3.75 carats of diamonds in all. Lane told the outlet, "It's a whole different concept — it has three oval stones, which helps celebrate both of them as a couple and the third diamond represents their future together."
Full story here.