Source: Bustle
Photos Of Ashley's 'Bachelor' Engagement Ring Show That She & Jared Were Always Meant To Be
Shows like The Bachelor aren't usually known for spawning major relationships, but there have been a few that have worked out — Trista and Ryan, Jade and Tanner, Carly and Evan, Jason and Molly… and now, The Bachelor may be able to add another love story to its slim list. Ashley Iaconetti and Jared Haibon are engaged, and pictures of Ashley Iaconetti's Bachelor engagement ring show that their love story has been a long time coming.
Full story here.
---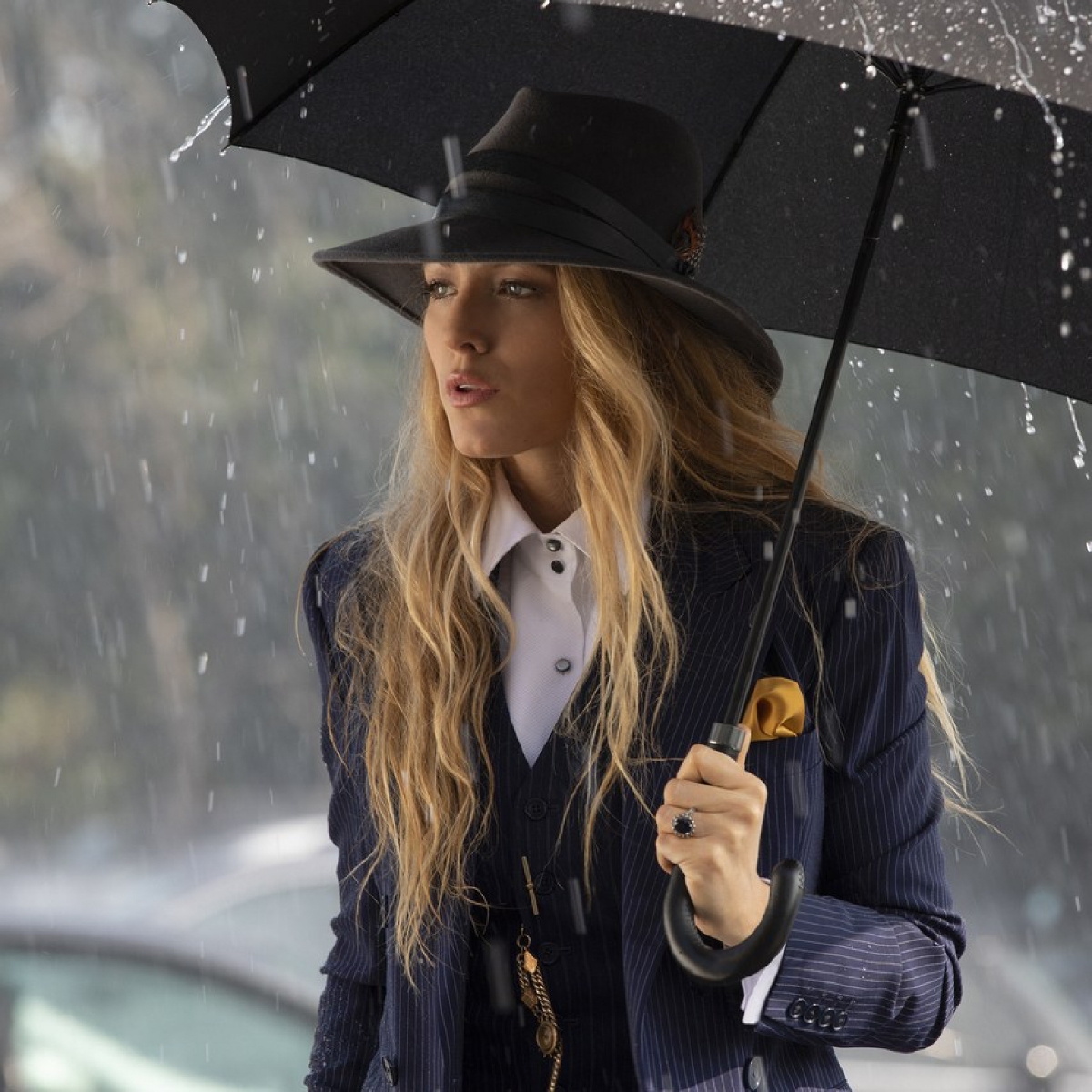 Source: Brides
Blake Lively's Engagement Ring in A Simple Favor Was Inspired by Princess Diana's
If you've seen the trailer for Blake Lively and Anna Kendrick's new film, A Simple Favor, you know that there's a lot to take in. But while you were busy checking out Lively's power suits and trying to figure out "what happened to Emily," you may have missed something: Lively's ring looks very, very similar to a certain iconic royal's.
In a new interview with People, the film's costume designer, Renée Ehrlich Kalfus, revealed it was a calculated decision to make it resemble royal jewels. "It's a take on Princess Diana's ring," she said, referring to the vintage sapphire-and-diamond ring that was once worn by Diana, and that Prince William later used to propose to Kate Middleton. "I wanted to do something vintage, but the director [Paul Feig] thought it should be more on the nose."
Full story here.
---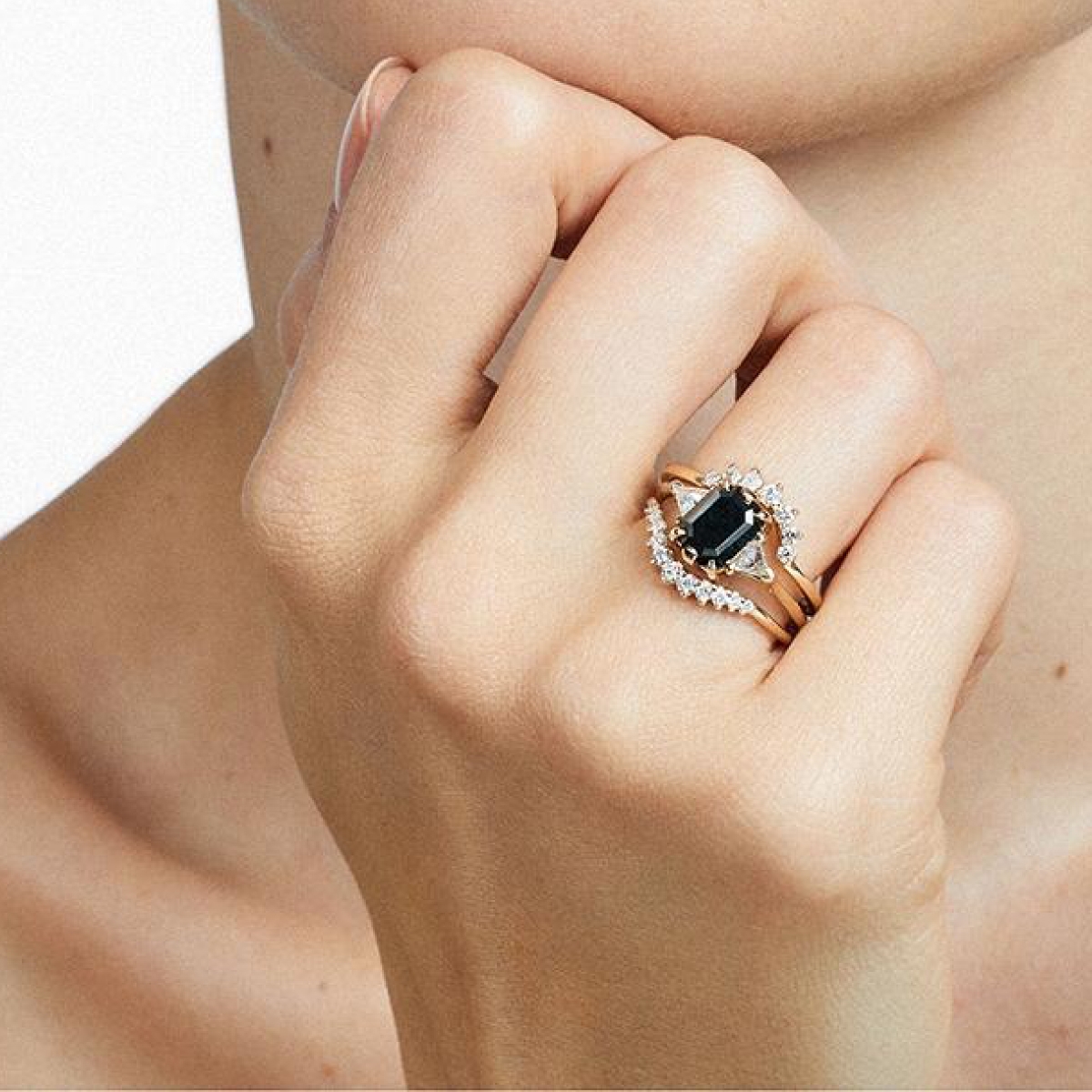 Source: Brides
20+ Black Diamond Engagement Rings For The Edgy Bride
Let's not pretend we all didn't see the scene when Mr. Big proposes to Carrie with a stunning black diamond engagement ring in Sex and the City 2–multiple times. Does a Carrie Bradshaw level of cool resonate with you? Or, maybe black is just your uniform. Maybe you're just missing your '90s grunge leather and fishnet phase. No matter your reasoning, you'll love these 20+ black diamond engagement rings that will leave your inner punk rocker wanting more.
Read more here.
---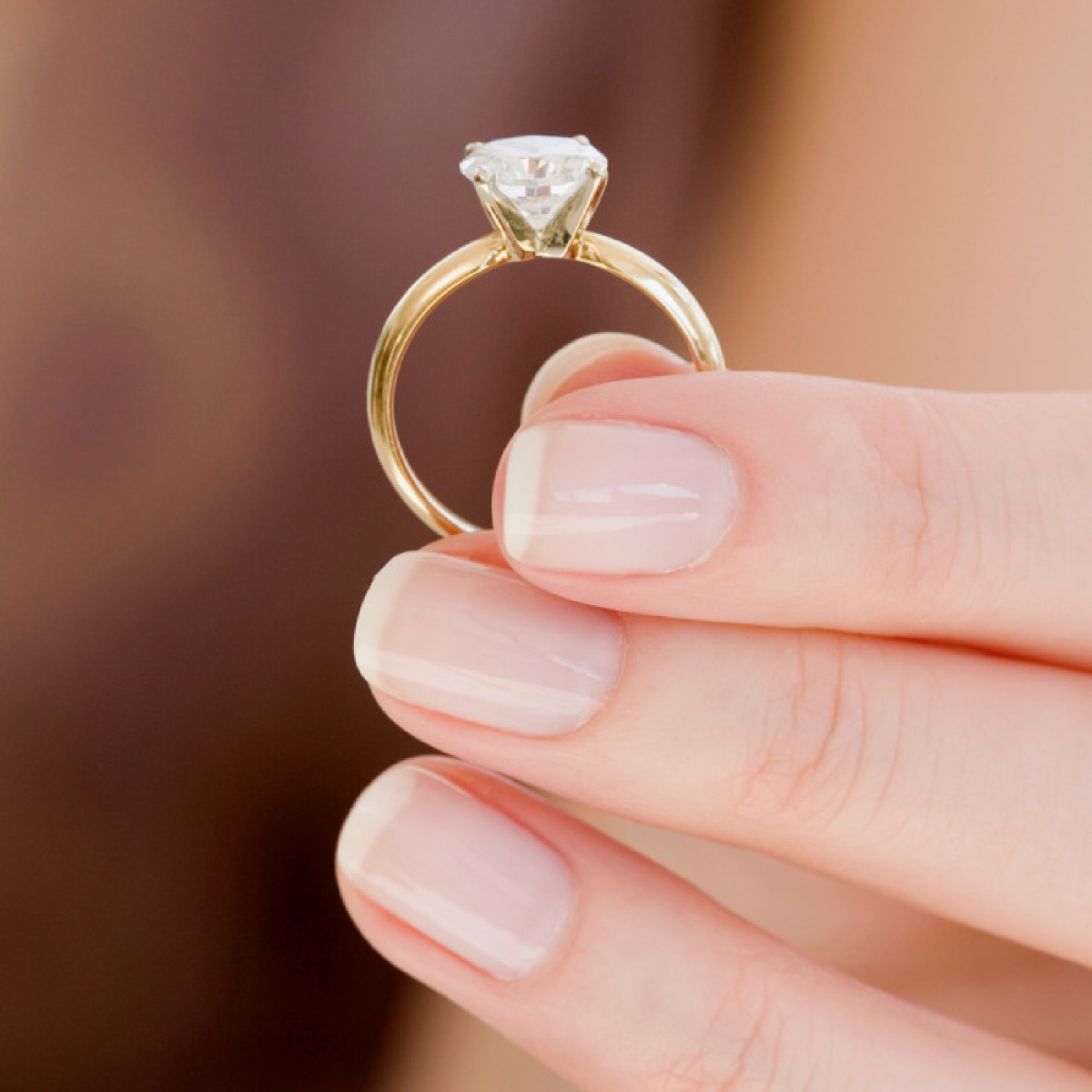 Source: The Cut
Judge Orders Woman to Return $40,000 Engagement Ring to Ex-Fiancé
When Rodney Ripley proposed to Jennifer Rutten on the Brooklyn Bridge in 2011, he probably wasn't planning on following that up with spending the next five years in courts trying to get the $40,000 ring back. But that's what happened, according to the New York Post.
Within a year of their engagement, the couple split up. But Rutten would not give the ring back. She gave Ripley several explanations, including that she was busy dealing with the aftermath of Hurricane Sandy. By 2013, Rutten still had not returned the ring, and Ripley turned to the courts to try and get it back.
Rutten and her lawyer put up a fight, initially arguing that the ring wasn't valuable enough to merit a legal case. Rutten's lawyer argued that the ring was valued at under $13,000, and the minimum property value required for a civil court case is $25,000.
Full story here.
---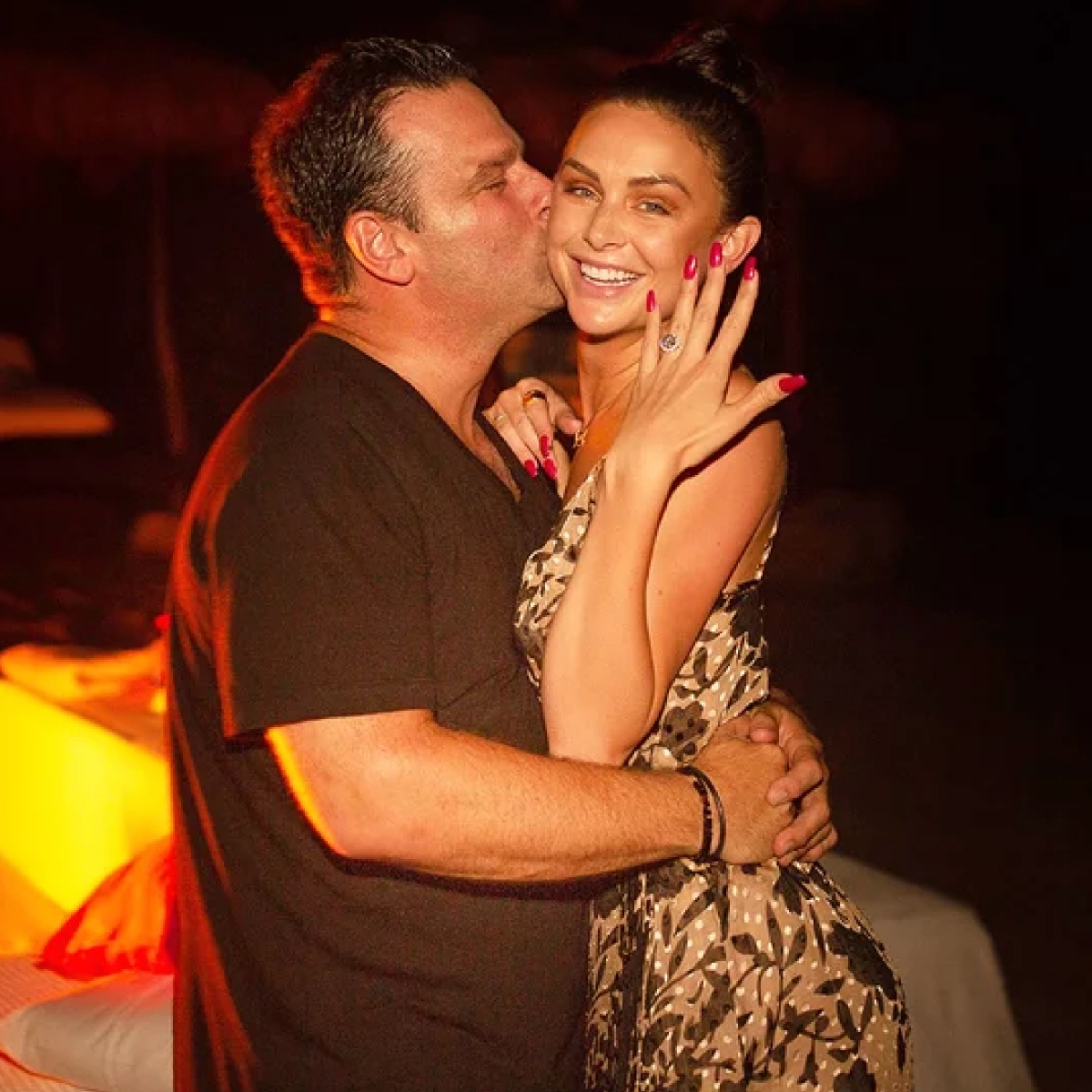 Source: People
See Vanderpump Rules' Lala Kent's 6-Carat Custom Engagement Ring from Every Angle
Lala Kent had the best birthday surprise over the weekend. During a romantic getaway to Cabo San Lucas, Mexico for her 28th birthday, her Hollywood producer boyfriend Randall Emmett popped the question with a ginormous engagement ring. And we have all the scoop about her stunning 6-carat diamond straight from the jeweler himself.
Her custom sparkler was designed by go-to celebrity jeweler Richie Rich (@richierichny) from Leon Diamond in N.Y.C. (he's worked with Adam Levine and Ansel Elgort, just to name a couple of his high-profile clients). After knowing the jeweler socially, Emmett went straight to Rich to help him design the perfect ring for Kent.
"When it was time to design a ring, he contacted me and flew out to New York a few times and once the ring was done, he had me deliver the ring to him in L.A." Rich tells PEOPLE.
Full story here.
---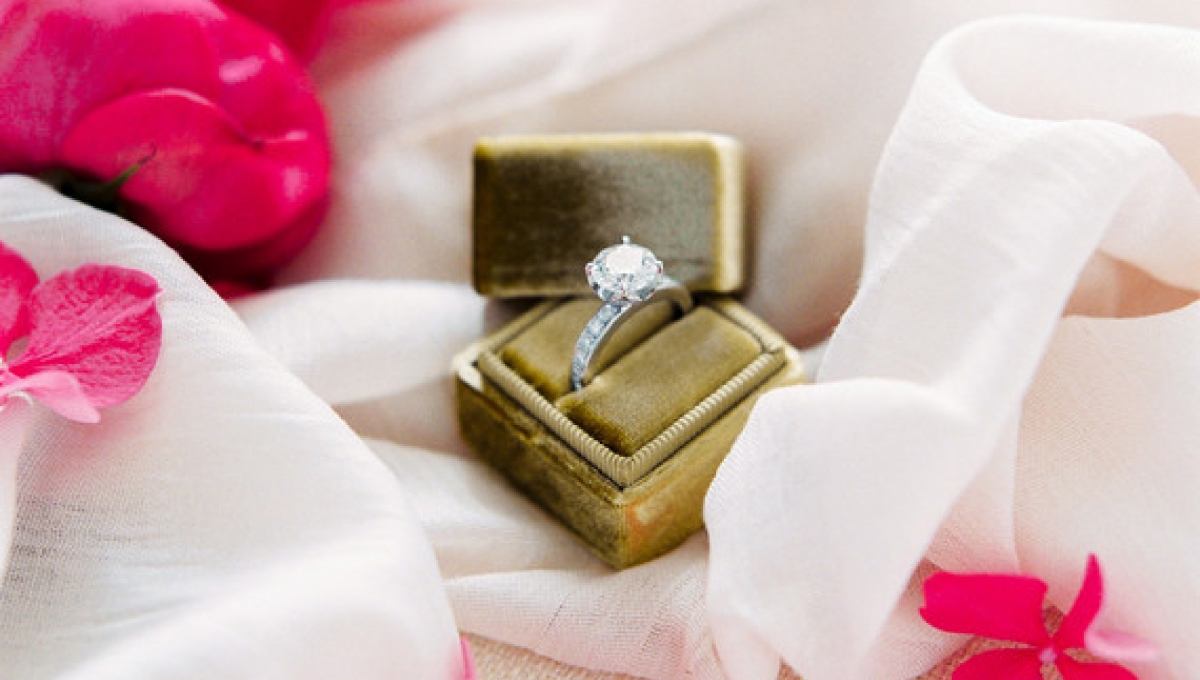 Source: Martha Stewart Weddings
From Start to Finish: This Is How a Custom Engagement Ring Is Made
There's no question about it: Engagement rings are absolutely stunning. Not only do they shine in all the right places, but they're also a symbol of your intention to make a lifelong commitment to another person. Creating a piece of jewelry that holds such significant meaning is serious business. Even from its very conception, crafting an engagement ring requires intricate, involved, and extensive care and consideration. "Cleanliness of work, quality of fit, and finish all combine with scale to make the perfect ring," explains Matthew Trent, a Dallas-based jeweler. "In today's market, there are so many channels that highlight all of the details and options for an engagement ring, but it's the jeweler's job to educate, listen, and work with the customer to build a ring that suits his or her personal taste and lifestyle." That's why we asked four jewelers to give us a closer look at the incredible process involved in creating a custom-made engagement ring.
The very first phase of the custom engagement ring process is meeting with the client (or clients) to discuss the overall style they're after. Whether you're planning to create completely custom ring or prefer to make slight alterations to an established design, this first step is hugely important. Slisha Kankariya, founder of Four Mine, an online jewelry retailer specializing in engagement rings, says you'll be asked a series of general style questions, like the size and shape you like for the center stone, whether or not you want accent diamonds, and if you have preferences for the setting itself. "This helps the designer get an idea of the overall look of the ring you're hoping to create together," she says.
Full story here.