Source: People
Vanderpump Rules' Jax Taylor and Brittany Cartwright Celebrate Engagement with Whimsical Bash
Marrying Jax Taylor is the happily ever after that Brittany Cartwright has dreamed of for years — and the celebration of their love reflected that.
The Vanderpump Rules stars threw a whimsical, fairytale-themed engagement party Tuesday night at the Inn of the Seventh Ray in Topanga, California.
Costars Lisa Vanderpump, Scheana Shay, Tom Sandoval, Tom Schwartz, Katie Maloney-Schwartz, Stassi Schroeder and Kristin Doute attended the fête.
Full story here.
---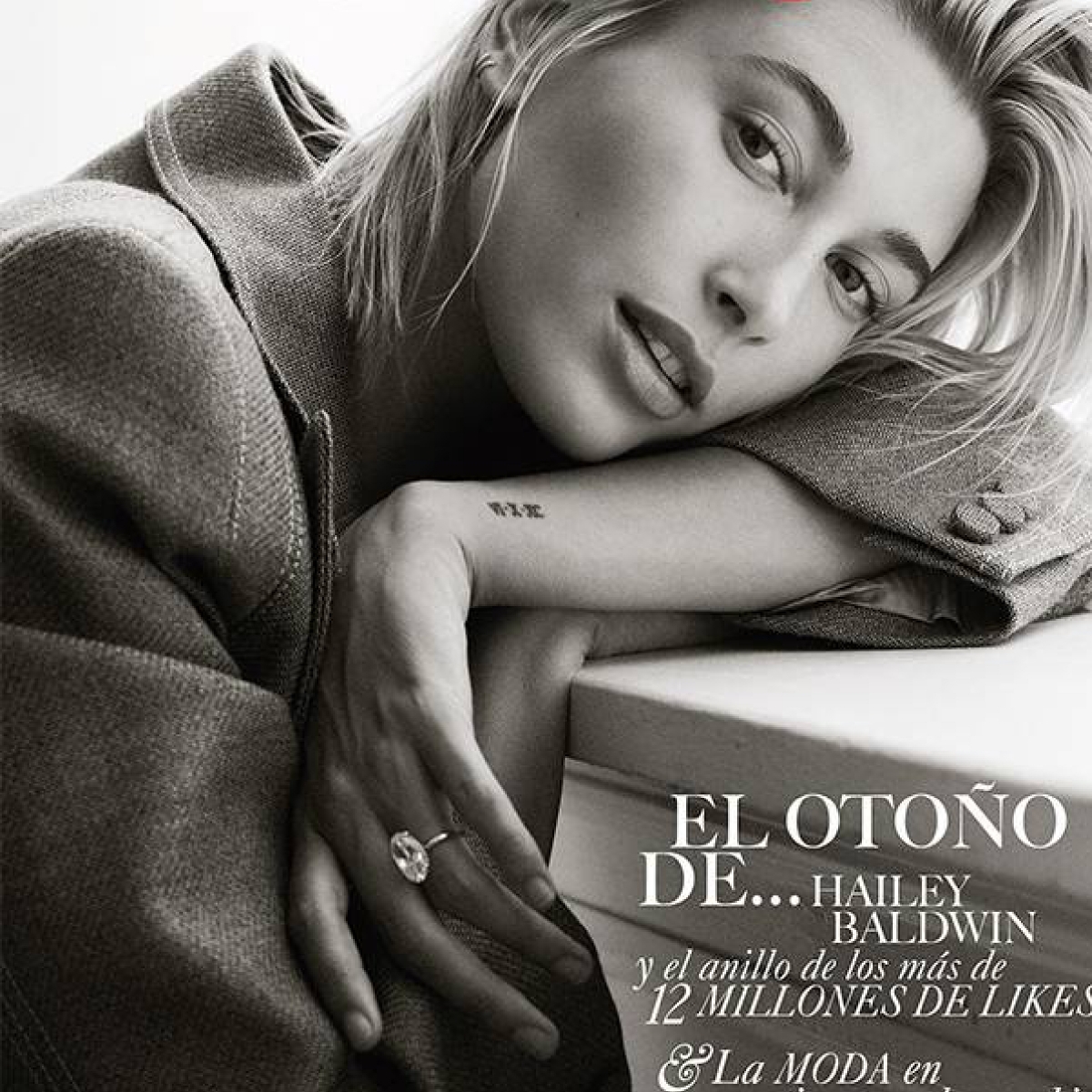 Source: E! News
Hailey Baldwin's Engagement Ring Gets the Close Up We've Been Waiting For
All eyes are on Hailey Baldwin's ring!
Less than two months after the supermodel accepted Justin Bieber's proposal, fans have been hoping for a crystal clear view of the bling.
We've heard from the jeweler and we've seen glimpses of the final look.
But when appearing on the cover of Vogue Mexico's September issue, Hailey can't help but showcase the engagement ring that will have Beliebers buzzing.
Perhaps it's the 18 karat yellow gold featured in the piece of jewelry. Maybe it's the proposal story behind it. Whatever the case may be, the ring certainly has fans talking.
Full story here.
---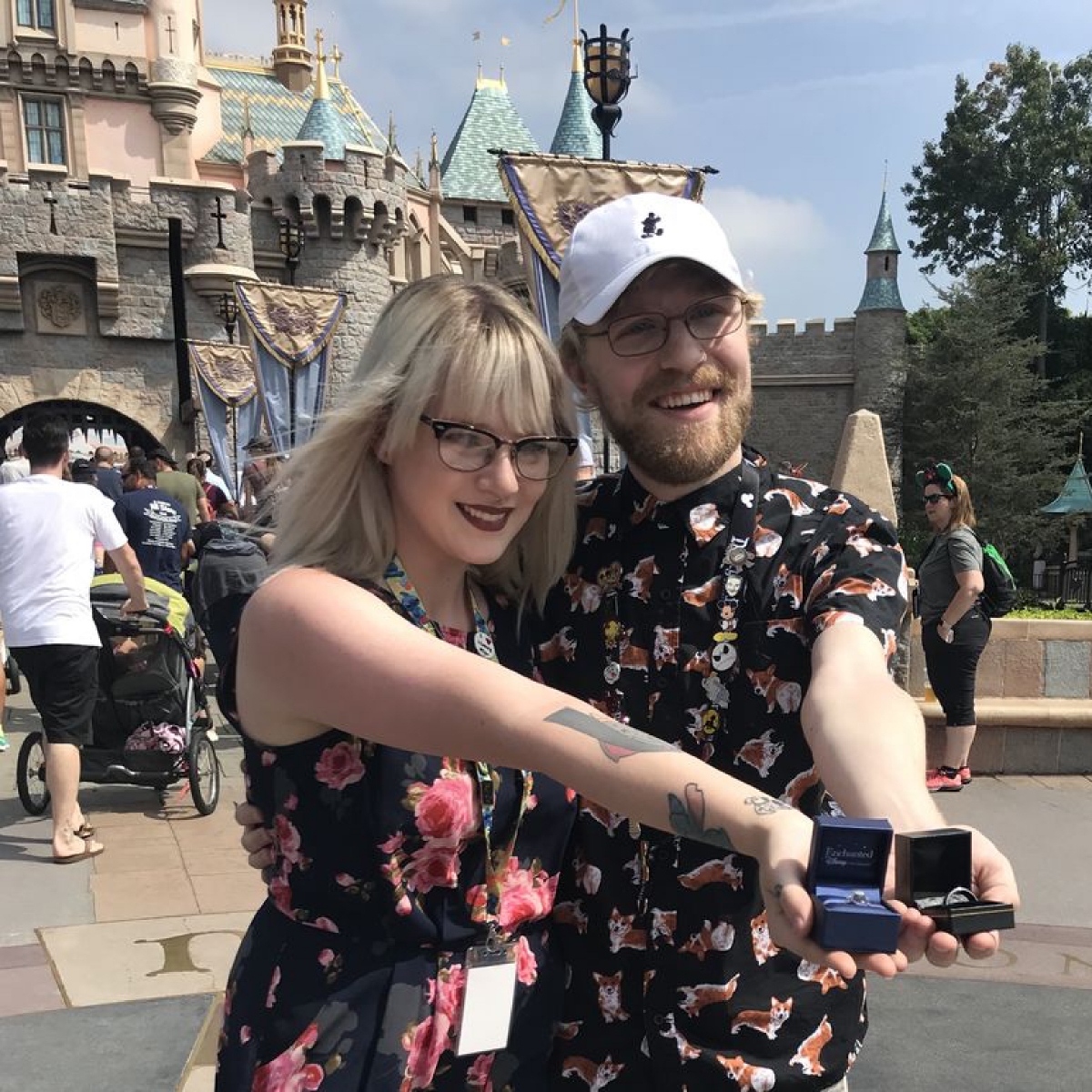 Source: Cosmopolitan
This Couple Proposed to Each Other at the Same Time at Disneyland
When Jesse Tober pulled out an engagement ring at Disneyland on Monday, she never expected her boyfriend, Kasey Donovan, to do the same.
They both had the sweet idea to propose at their favorite place in the world, on the exact same day. When Tober took out the ring box from her pocket, Donovan laughed and said, "Are you kidding me?!" Then he reached into his backpack and pulled out a ring of his own. The two hugged, cried, and said "yes."
The magical moment was captured on video and posted to Tober's Twitter, where it's racked up more than 23,000 likes.
"We had no idea either of us were going to do it," Tober, a 20-year-old Walgreens manager, tells Cosmopolitan.com just two hours after the proposal. "It was the happiest moment, at the happiest place on Earth."
Full story here.
---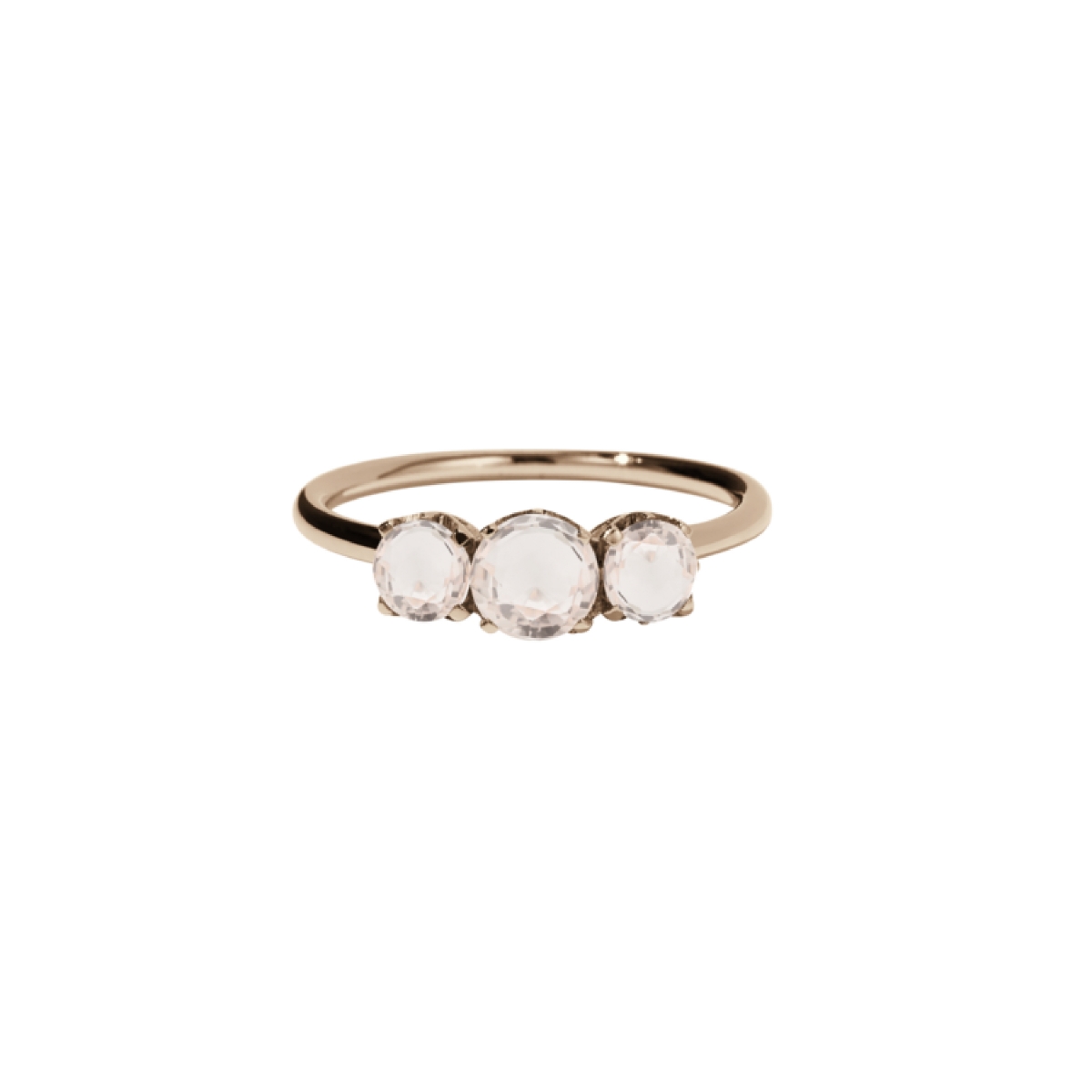 Source: Refinery29
The Under-$1,500 Rose Gold Engagement Rings Of Your Dreams
When rose gold first started appearing as the next big engagement ring fad a couple of years ago, we had our doubts about its longevity. Rose gold was first brought to life with Cartier's Trinity Ring in the 1920s; it saw nearly a decade of popularity before vanishing into oblivion. So it's safe to say we were skeptical about investing in the mixed metal. After all, an engagement ringisn't exactly supposed to be "on-trend." It's not a pair of skinny jeans you can toss to the curb when you've (finally) decided to opt for a wider leg. Your ring, more than maybe anything else, is meant to last.
Full story here.
---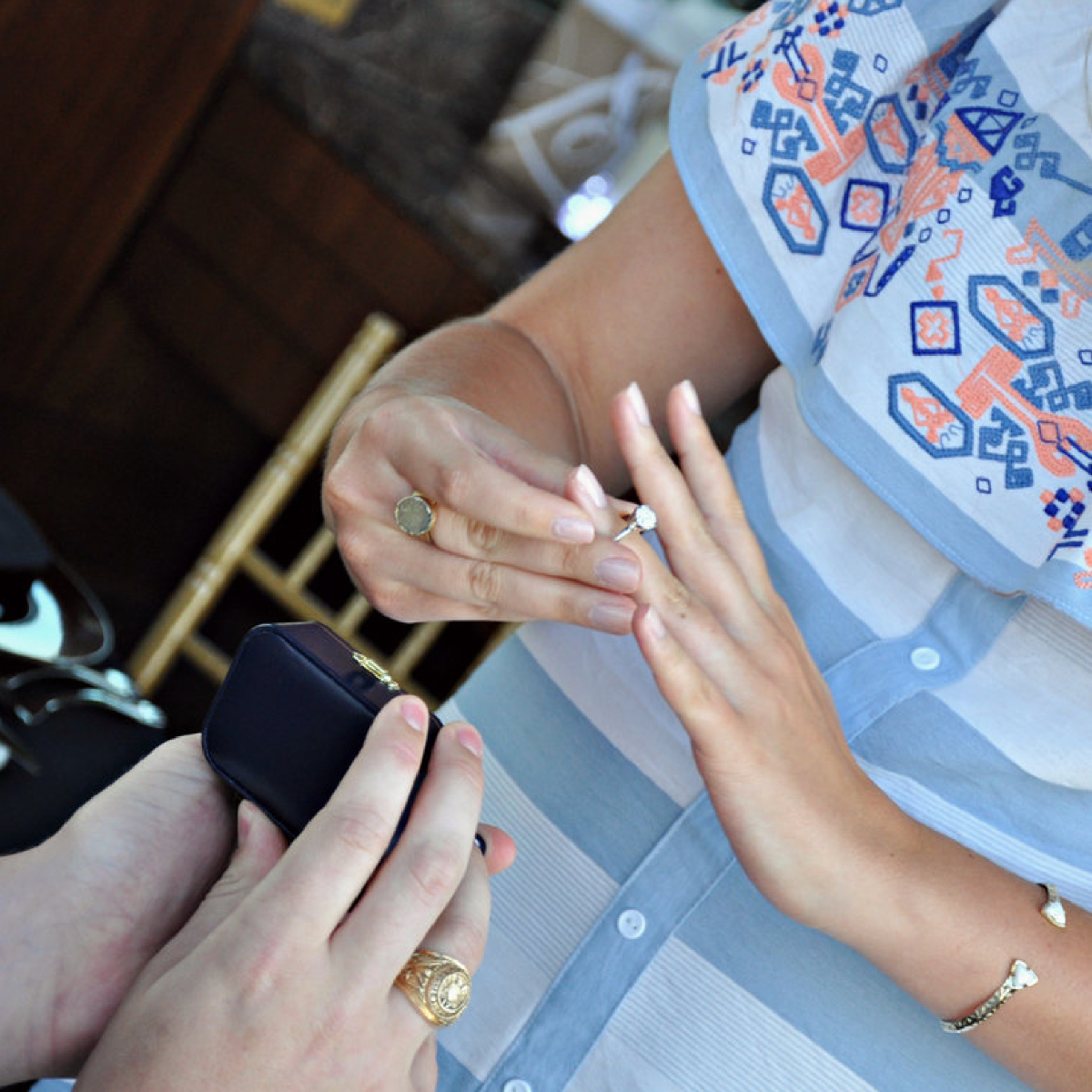 Source: Insider
How Engagement Rings Have Changed Over the Past 100 Years
Just as clothing fads come and go, the most popular styles of engagement rings have changed every decade over the past century. But some designs, on the other hand, have proven to be timeless.
Since 1920, emerald-cut stones have slipped in and out of fashion, Asscher diamonds— a step-cut stone shaped like a square— have surged in popularity, and round stones have remained a staple in the wedding world.
Full story here.
---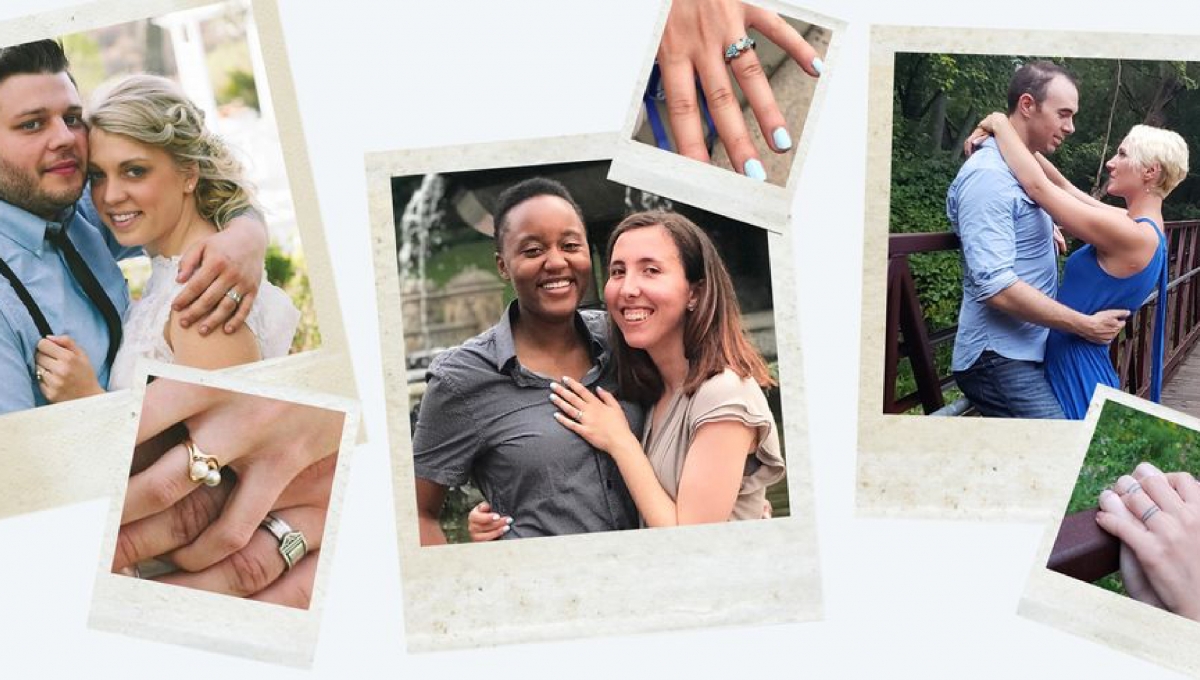 Source: Elle
5 Women Who Opted For Unique, Nontraditional Wedding Rings
"Let me see the ring!" It's the age-old insistence that family, friends, coworkers, and even strangers make after one announces their engagement. But not everyone's on the bandwagon: some millennials are spending less on engagement rings while others are erasing the word "engagement ring" from their vocabulary completely. So, what it's like for those people, the people who opt for a ring tattoo—or a one-of-a-kind sword—instead of something that can be counted in carats?
We spoke to six individuals who chose to go the unconventional-ring route, and they all shared a similar reason for eschewing the norm. "For one, I like being different for the sake of being different, and I don't see anything wrong with that," said Maryna from Toronto, Ontario who has been with her husband for 13 years, five years of them married. "As an interracial gay couple, our relationship hasn't been traditional and I wanted my ring to follow suit," said Geena Russo, one half of a couple that's from Newport Beach, California, and has been together for a little over two years.
Full story here.