Source: Refinery29
It's Officially "Proposal Season" — & These Are The Trendiest Ways To Ask
Not that we're all looking to be proposed to while we run a marathon or win an Emmy, but I'm pretty sure everyone wants their proposal to be one-of-a-kind and personal. At the same time, whether you're the asker or the asked, it's at least interesting to know what others are doing when they pop the question. If only so you now know how to buck them, here's a look at the trends The Knot predicts for the coming year.
Everything on camera
Not only are people gearing things for the 'gram, they're even making sure they take pics and videos of the key moments in their painstaking proposal-planning process, which apparently takes an average of 4.4 months. Then, according to a survey done by The Knot in 2017, about 47 percent of the askers hire a photographer or videographer to capture the actual proposal.
Read full story here.
---
Source: Brides
62 Extraordinary Baguette Wedding Bands For Every Style
As far as bridal jewelry goes, your engagement ring is undoubtedly the focal point. And while it's the one special bauble that signifies your relationship as a bride-to-be, once you've said 'I do', a wedding band is an equally special ring to add into the mix. If you're all about a bingy ring look, a baguette wedding band is a stunning choice if you're all about some show-stopping sparkle.
Whether your engagement ring style is timeless, modern, vintage, or fashion-forward, a wedding band should be an equally special and complimentary silhouette. Whether you have a shimmering solitaire diamond, cluster of gemstones, or three-stone engagement ring, baguette wedding bands come in a variety of styles and shapes from eternity bands with a single row of baguette stones to bands with alternating stone shapes that include baguettes and modern band styles with tapered or fanned baguettes.
Read full story here.
---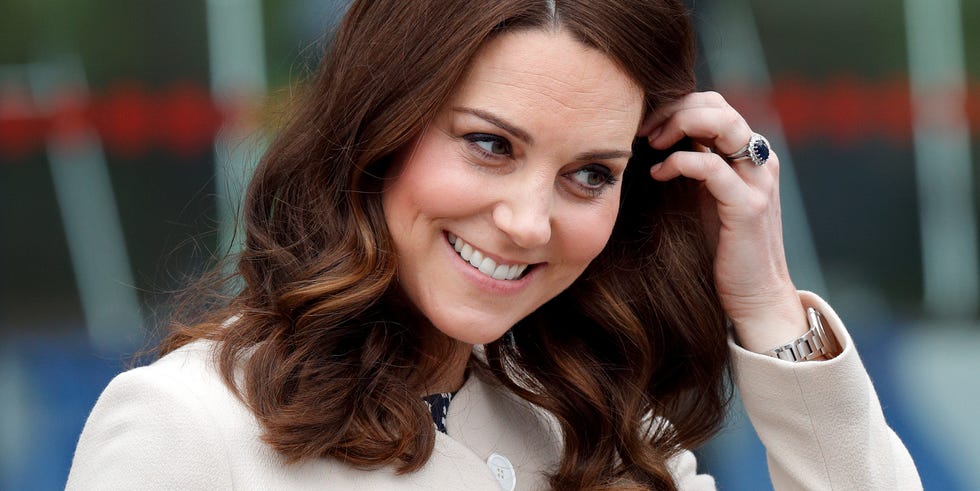 Source: Elle
Why Prince Harry Gave Princess Diana's Engagement Ring to William to Propose to Kate Middleton With
Eight years ago, Prince William proposed to Kate Middleton and gave her his late mother Princess Diana's sapphire engagement ring. But Kate would have never gotten that exact ring had Prince Harry not given it up. Diana's former butler Paul Burrell said in the 2017 Amazon Prime documentary The Diana Story that Diana's ring was actually given to Prince Harry after her death. And Harry, in a "selfless" moment, gave it to William to propose with years later.
Burrell said, per Express, that both William and Harry got to pick a memento from Diana's possessions in 1997. William was asked first what he'd like and chose Diana's Cartier watch that she received as a 21st birthday present from her father. Then Harry was asked and he singled out the ring. He told Burrell, "I remember when I held mummy's hand when I was a small boy and that ring always hurt me because it was so big." So Burrell gave Harry the ring from the safe.
Read full story here.
---
Source: Forbes
Colored Diamonds Top Christie's $69 Million Sale, Blue Diamond Bulgari Ring, Sells For $18 Million
Fancy colored diamonds and big names dominated Christie's December 5 auction of Magnificent Jewels in New York. The top lot in the sale was an 8.08-carat, cushion-cut, fancy vivid blue diamond, set in a ring made by Bulgari. The final price was of $18,312,500 over an estimate of $13-million to $18-million. The sale, which totaled $69,225,750, also included a rare, 15.56-carat heart-shaped pink diamond set in a pendant, selling for $9,537,500.
Read full story here.
---
Source: Insider
The 4 Mistakes You're Most Likely to Make When Choosing an Engagement Ring
When it comes to choosing an engagement ring for your partner, people often worry most about picking the right style.
Solitaire, halo, or trilogy design? Round, pear, or oval? Diamond or coloured stone?
The options are seemingly endless, and when it comes to design, it's entirely down to the person — no outsider can help you choose a ring for someone they don't know.
However, there are certain particularly common yet easily avoidable mistakes people make regardless of what style would be perfect for their beloved.
Read full story here.