Lady Gaga's Diamond Tiffany Necklace At The 2019 Golden Globes Awards Was Made Just For Her
Source: Bustle
In what will be a surprise to no one, Lady Gaga looked like an absolute dream as she walked the 2019 Golden Globes red carpet. In a stunning lavender ball gown, with matching pastel-colored hair, the A Star Is Born actor absolutely slayed her award show look. But it was Lady Gaga's diamond Tiffany necklace that almost stole the show from her gown! Thankfully, the jewels and gown worked in perfect tandem to create a serious old Hollywood moment a la the original A Star Is Born actress Judy Garland.
But while Lady Gaga's gown was a show-stopper as she walked the red carpet, andher purple locks were a change from her typically platinum hair, those jewels could probably have caused serious damage to your eyes if you were in the wrong lighting — that was major serious bling!
The boldest of all of her jewels had to be the stunning necklace she wore that probably costs more than your entire college education. And as it turns out, the necklace isn't just one she picked out from a line-up. It was actually crafted specifically for Gaga by the artisans at Tiffany & Co. Named the Aurora necklace, it made its debut into the world tonight wrapped around the actor's neck. And I can't even lie, it definitely made my jaw drop.
Full story here.
---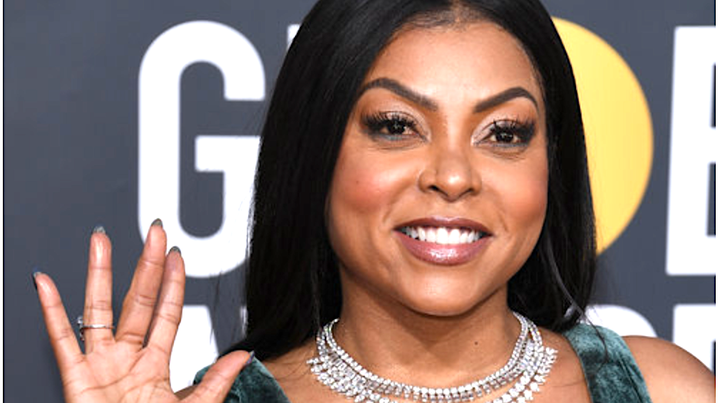 Taraji P. Henson Loses Diamond Ring While Waving At Golden Globes
Source: Huffington Post
Taraji P. Henson felt the sting of lost bling at the Golden Globes on Sunday.
The actress, who attended the awards with fellow "Ralph Breaks the Internet" cast members, realized at the end that she had lost a diamond ring.
"Oh my god, oh my god! No one move! No one move! My ring! My ring!" she yelled, according to People.
The "Proud Mary" star joined "jeweler to the stars" Lorraine Schwartz in the annals of Golden Globes missing-ring incidents. Schwartz lost a $250,000 ring at the ceremony in 2014, and a carpet cleaner was accused of finding it and bringing it home to his girlfriend. The man then had the ring appraised, raising suspicions and notification of the cops, TMZ previously reported.
Full story here.
---
Sandra Oh and Gemma Chan Shine in Forevermark Diamonds at the 76th Annual Golden Globe Awards
Source: Forevermark
Forevermark diamonds lit up the red carpet at the 76th Annual Golden Globe Awards in Los Angeles on actors Sandra Oh and Gemma Chan.
The host of the evening and Golden Globe winner, Sandra Oh dazzled in Forevermark diamonds in three show-stopping looks. In her first look, channeling old Hollywood glamour on the red carpet, Oh donned an elegant white gown, statement Forevermark diamond earrings and a stack of diamond line bracelets.
Full story here.
---
'Crazy Rich Asian' Star Michelle Yeoh Wore the Famous Emerald Engagement Ring From the Film on the Golden Globes Red Carpet
Source: Insider
It looks like Michelle Yeoh took a cue from her fashion-forward character at the 76th annual Golden Globes, which took place Sunday, January 6 at The Beverly Hilton in Los Angeles, California
Yeoh, who played Eleanor Young in "Crazy Rich Asians," appeared to be wearing the exact emerald engagement ring from the film.
In the film, which follows the love story of Eleanor's son Nick Young (Henry Golding) and Rachel Chu (Constance Wu), Eleanor is the commanding matriach who is reluctant to give Rachel her blessing.
Full story here.
---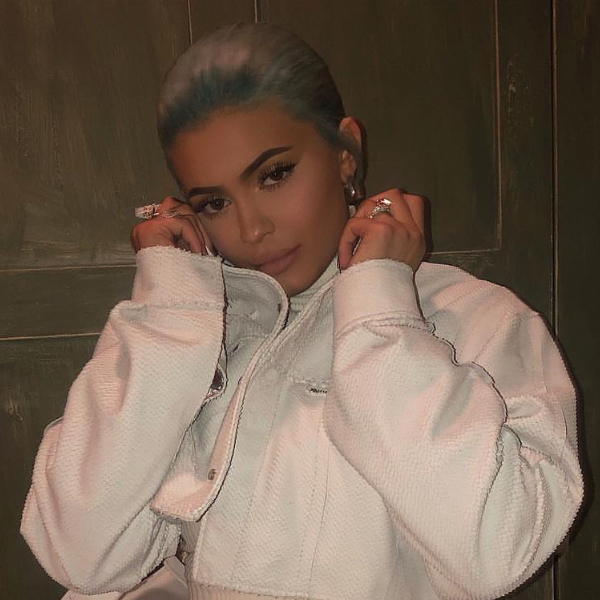 Kylie Jenner Just Debuted a Massive Diamond Ring on *That* Finger
Source: Cosmopolitan
One of the great celebrity mysteries of 2018 that has followed us into this new year is 'when the heck will Travis Scott and Kylie Jenner get engaged??'
After all, it seems inevitable: Kylie and Travis already call each other "hubby" and "wifey," and Travis mentioned in an interview last month that he is full planning on marrying Kylie soon, but just waiting for the right way to pop the question. Oh, and not to mention that they also have a daughter together.
And while nothing has been confirmed, yesterday Kylie posted a pic to Instagram that included her wearing a massive diamond ring on her ring finger, which looks suspiciously like an engagement ring.
Full story here.
---
The Secret to Buying the Perfect Diamond
Source: The New York Times
Tom Taira, a co-founder of the auto website TrueCar, was in the market for a new diamond for his wife, Stephanie. He wanted to replace the one he had given her for their engagement 10 years earlier with the diamond and setting that he wished he could have afforded then.
But finding a 2.8-carat emerald-cut diamond that would fit the new setting was not easy, and he certainly did not want to overpay. The price would be $35,000 for just the stone.
Mr. Taira is not alone in his search. This is a popular time of year to buy a diamond for a holiday gift or an engagement ring. But the gemstone has become increasingly expensive.
Demand for diamond jewelry throughout the world hit $82 billion in 2017, a record for the industry, according to the Diamond Producers Association, a trade group. Since 2005, when diamond production peaked, the number of diamonds being mined has been shrinking, which has allowed sellers to raise prices.
Full story here.