Source: People
All the Details on DWTS Star Jenna Johnson's Huge Diamond Engagement Ring from Val Chmerkovskiy
Jenna Johnson's sparkling Dancing With the Stars costumes aren't the only eye-catching pieces she'll be wearing on the dance floor. The 24-year-old dancer just got engaged to her boyfriend and fellow DWTS pro, Valentin Chmerkovskiy — and the ring sparkles a whole lot more than anything she's ever worn on the show.
After proposing to Johnson in Venice, Italy on Thursday, Chmerkovskiy shared a photo of his new fiancée and the ring, which sparkled just as much as her metallic dress. The DWTS star simply captioned captioned the shot, "Fiancée." And Johnson also shared the same photo, writing "He put a ring on it #engaged."
Read more here.
---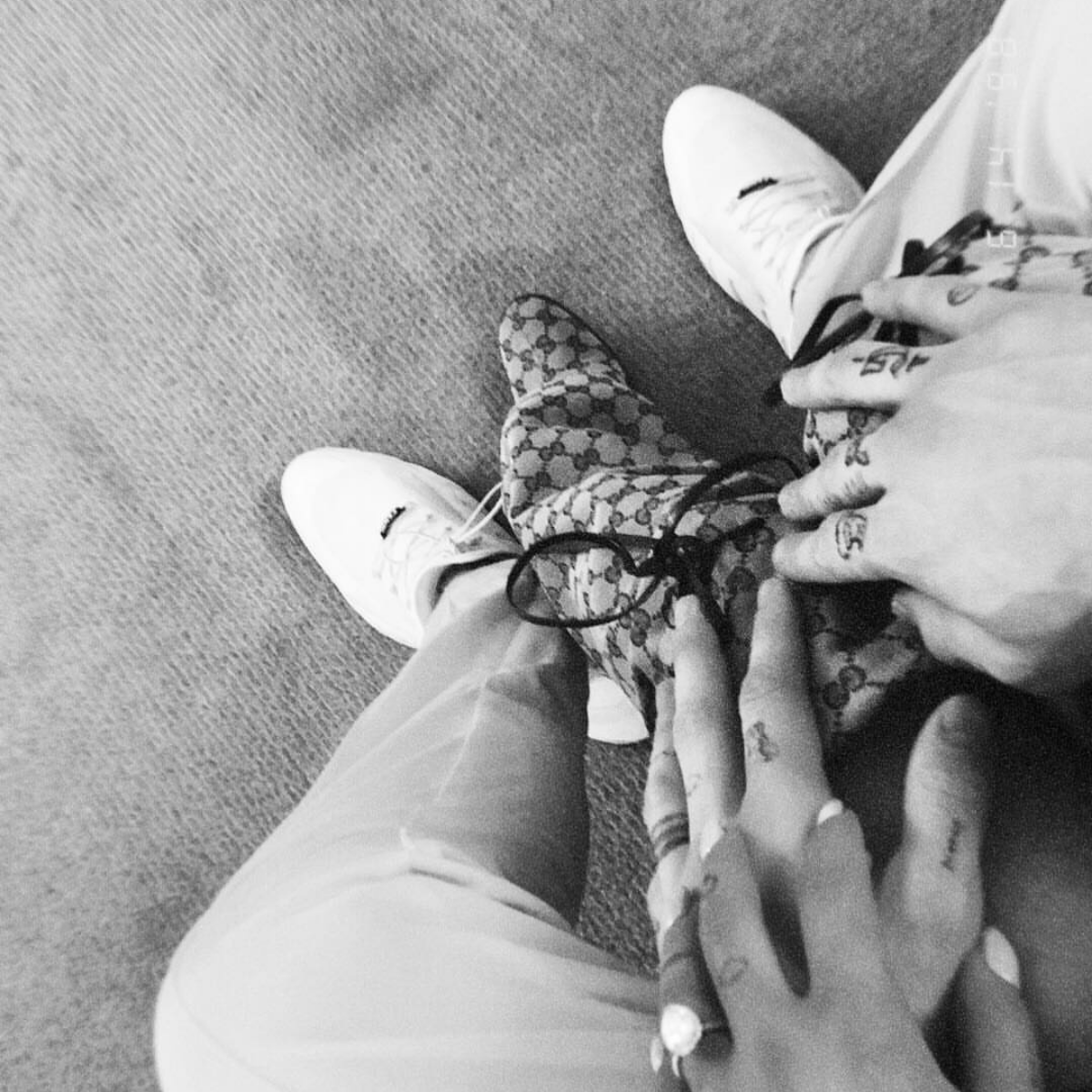 Source: Cosmopolitan
Yep, Ariana Grande and Pete Davidson Just Made Their Engagement Instagram Official
Ariana Grande and Pete Davidson just made the first public acknowledgement of their engagement (unless you count liking other people's tweets).
Pete posted this picture to Instagram earlier today, and although he didn't explicitly say the word engaged, that's definitely Ariana, her ring, and one amazing pair of Gucci boots.
Read more here.
---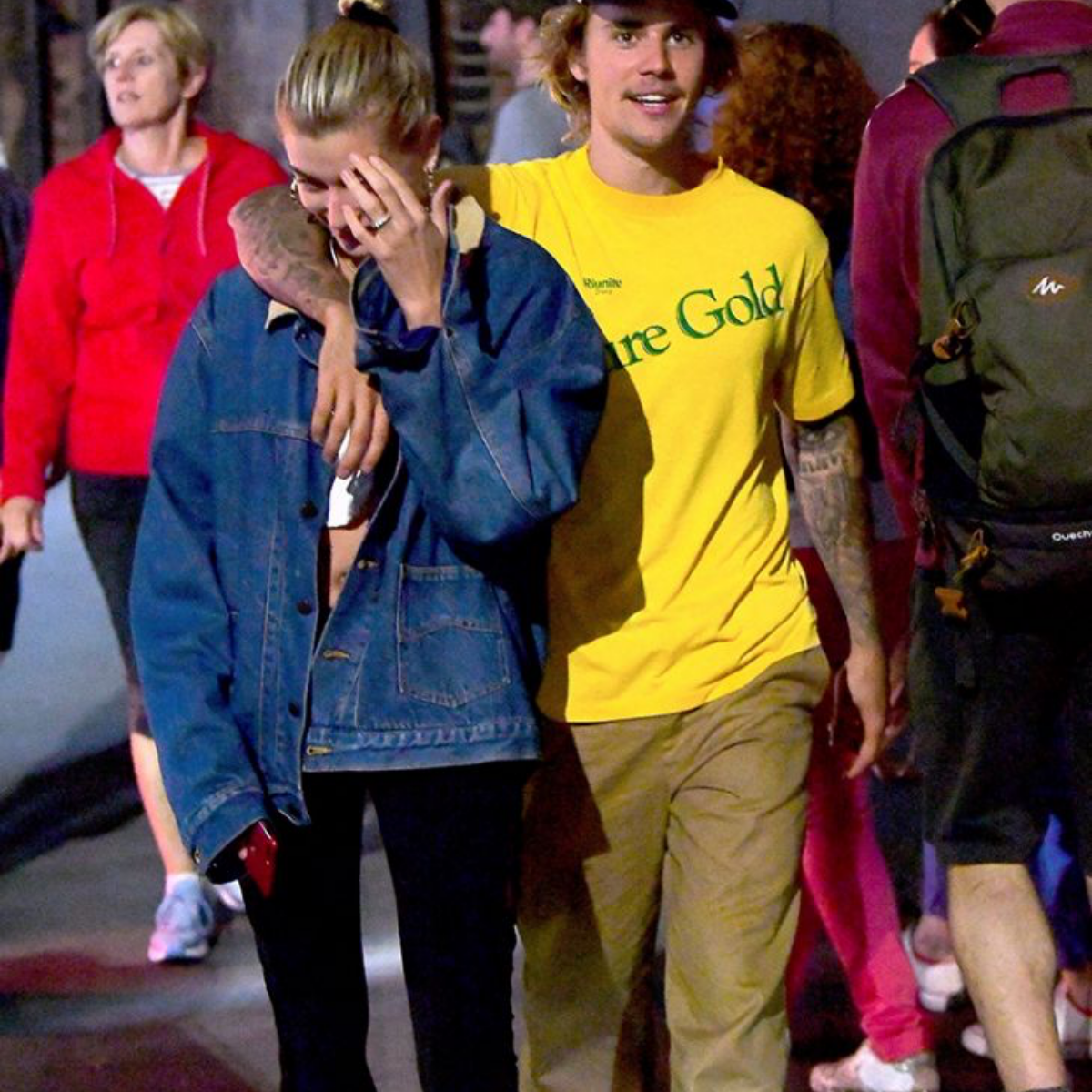 Source: Yahoo
Is That a Diamond Ring? Hailey Baldwin Flashes Bling Out With Justin Bieber
The 21-year-old model stepped out in New York City with the "Sorry" singer — and a diamond ring on that finger — after it was reported they were hooking up again. (Given Ari's news this week, we won't put anything past young Hollywood.) But don't get too ahead of yourself. Baldwin's bling is simply a nice accessory.
"They're hanging out again, but it's early," a source close to Bieber tells Yahoo Entertainment. "Who knows what will happen, but things aren't serious right now."
The insider notes they "have a lot in common," particularly their faith. "They are both very involved in their [Hillsong] church group," says the source.
Read more here.
---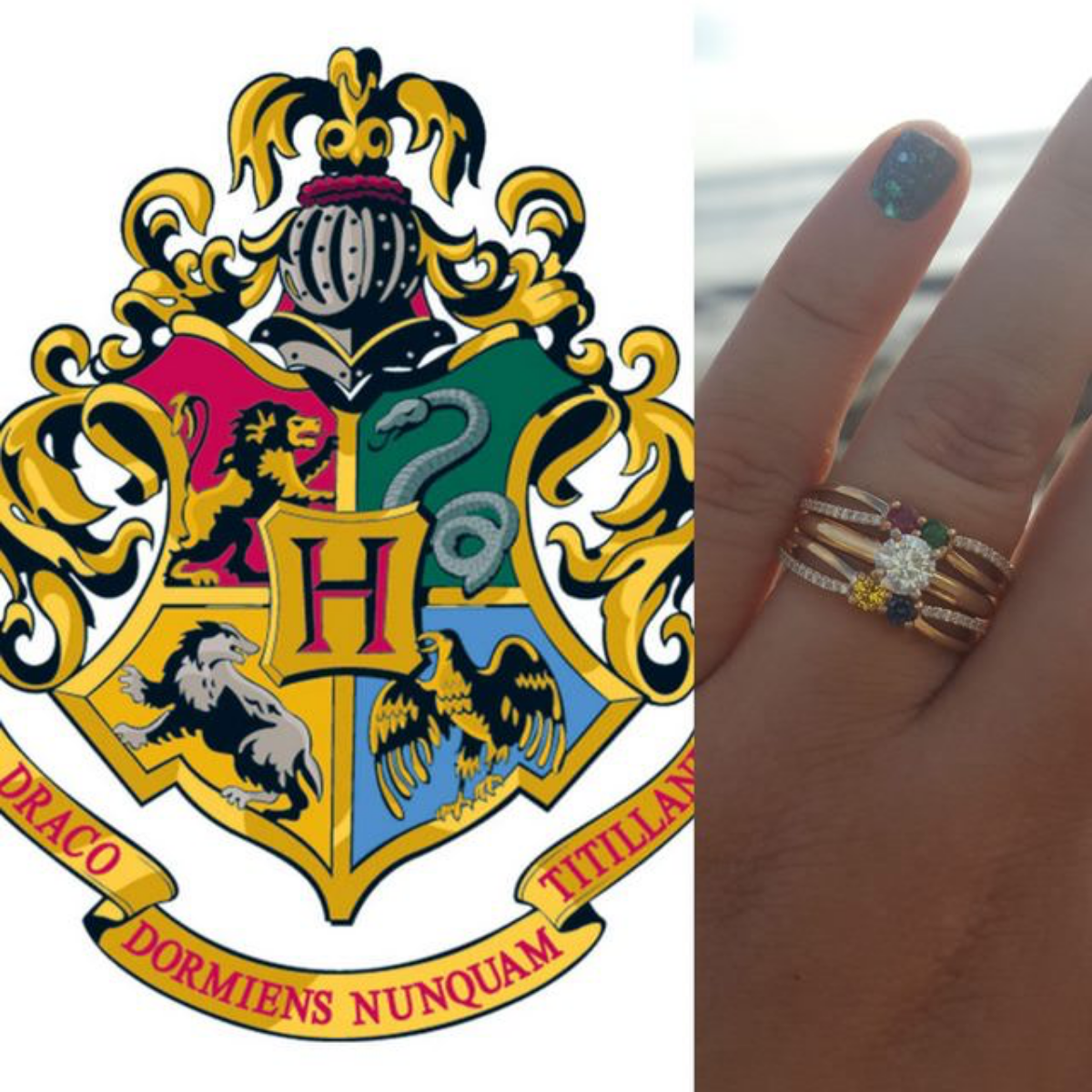 Source: Mashable
This 'Harry Potter' Themed Engagement Ring Is Wand-Wavingly Magical
Ordinary engagement rings are magical enough on their own — but when you throw in a nod to Harry Potter it takes things to a whole other level.
On Monday, Reddit user Katiemack777 shared a picture of the ring her future husband gave her when he proposed.
"My (now) fiancé knows that I love Harry Potter almost as much as I love him," she wrote, "so he designed a pretty special ring for me."
Read more here.
---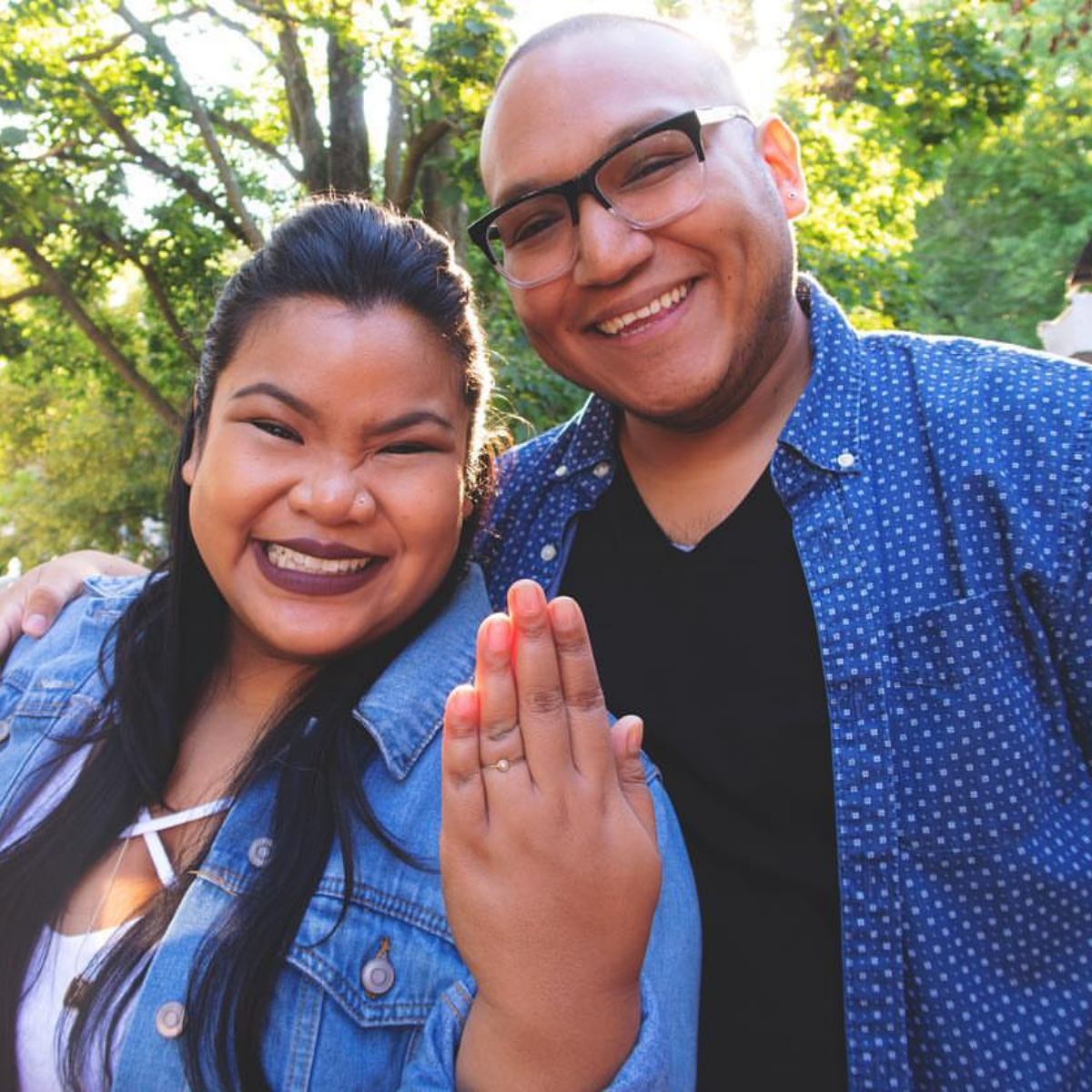 Source: Brides
Food Blogger Jen Phanomrat Responds to Criticism Over Her Engagement Ring Selfie
Sharing an engagement ring selfie is a pre-wedding rite of passage for every couple, but food blogger Jen Phanomrat's Instagram ring shot received an outpour of unexpected negative responses.
Phanomrat, who runs the popular YouTube channel and blog "Just Eat Life" with her now-fiancé, Leo Samanamud, took to Insta on June 9 to celebrate their engagement status. The snapshot, which the duo both posted to their personal accounts, features the all-smiles pair posing together outside, with Phanomrat holding up her left hand to flash her new bridal bling—a simple gold bauble with a small pearl. "9 years later, I said YES to my best friend!" she captioned the post.
It seems Phanomrat's fiancé hit the nail on the head, because she admitted the ring suited her style perfectly. "He knew exactly what type of ring I'd love," Phanomrat told Yahoo Lifestyle. "A delicate, hammered gold ring with a tiny pearl. I don't usually wear any jewelry, but when I do, it's simple and minimal."
Read more here.