Want to add a little more sparkle to your setting? A pave or micro pave diamond setting will do the trick, and then some. Pronounced pah-veh, pave comes from the French word for "paved" and it's pretty obvious why. When you look at a pave, you'll see smaller diamonds fitted into the band, just as cobblestones are used to pave a road.
Pave refers to any size stones that are set in the band; micro pave requires all stones be the same size and are generally smaller in weight than the stones used in a pave. The term "micro" refers to the microscope that craftsmen use to cut and place these stones.
Here are some of our favorite examples from the Sparkly feed and if you want to explore for yourself, head over to the feed and filter for pave bands!
---
Pave

---
Micro Pave

---
Pave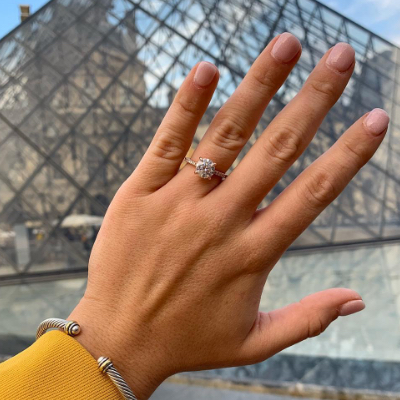 ---
Micro Pave

---
Pave

---
Micro Pave