Source: Vogue
These Unusual, Rare-Cut Diamond Engagement Rings Just Landed at Dover Street Market
Baylee Zwart's engagement ring is Instagram-famous. In fact, if you're a jewelry fan, there's a good chance you've already seen it, whether you knew who it belonged to or not. The ring is relatively simple—gold band, solitaire diamond, bezel setting—but the diamond is shaped like, well, a diamond. It's a pentagon, though the technical term is a "shield cut," and it's something you hardly ever see in the jewelry market. Zwart (who launched her fine jewelry line, Azlee, back in 2015) spent over a year looking for the diamond to create her engagement ring—and it makes such a graphic, uncluttered statement that she's become synonymous with it, and gets DMs and emails about it daily.
Full story here.
---
Source: Brides
People Think Heidi Klum Is Engaged Thanks to Her HUGE New Diamond Ring
The surprise onstage proposal between director Glenn Weiss and his now-fiancée Jan Svendsen wasn't the only nuptial news to come out of this week's 2018 Emmy Awards show. After Heidi Klum's red carpet appearance on the arm of boyfriend Tom Kaulitz, rumors began circulating that the supermodel was actually engaged—all due to the new diamond ring on her left ring finger.
Full story here.
---
Source: Brides
Tiffany & Co. Has a New Engagement Ring Cut
Tiffany & Co. is here for engagement ring shopping season as much as we are. Just in time for cuffing engagement season—yes, your social media feed is about to get flooded with a lot of "I said yes," posts—Tiffany & Co. has debuted a fabulous new diamond cut, and it's sure to be come another icon, just like the Tiffany® Setting. Introducing the Tiffany True setting—a modern take on a classic that's destined for greatness.
The classic Tiffany® Setting engagement ring has a new friend. The storied brand's latest engagement collection offering introduces the Tiffany True ring—a modern take on the classic cut that emphasizes a minimal aesthetic and architectural design.
Full story here.
---
Source: Brit + Co.
The Most Flattering Engagement Ring Style for Your Finger
An engagement ring is one of the most important and special purchases one can make. So naturally, it needs to be perfect. Of course, the final choice ultimately comes down to personal preference and what makes you feel beautiful, but one of the key factors in selecting (or hinting at!) your dream style is how a specific cut actually looks on your finger.
To help decipher which engagement ring style might be the most flattering for you, we tapped Elizabeth Doyle, co-founder of estate and vintage jewelry boutique Doyle & Doyleto lend her expertise. While the below guide is a great jumping off point, the best overall rule to keep in mind is to try as many different styles as possible to find your perfect silhouette. "You may be surprised that something you are not initially drawn to looks great on your finger," Doyle said. Keep scrolling to learn more and to find your perfect match.
Full story here.
---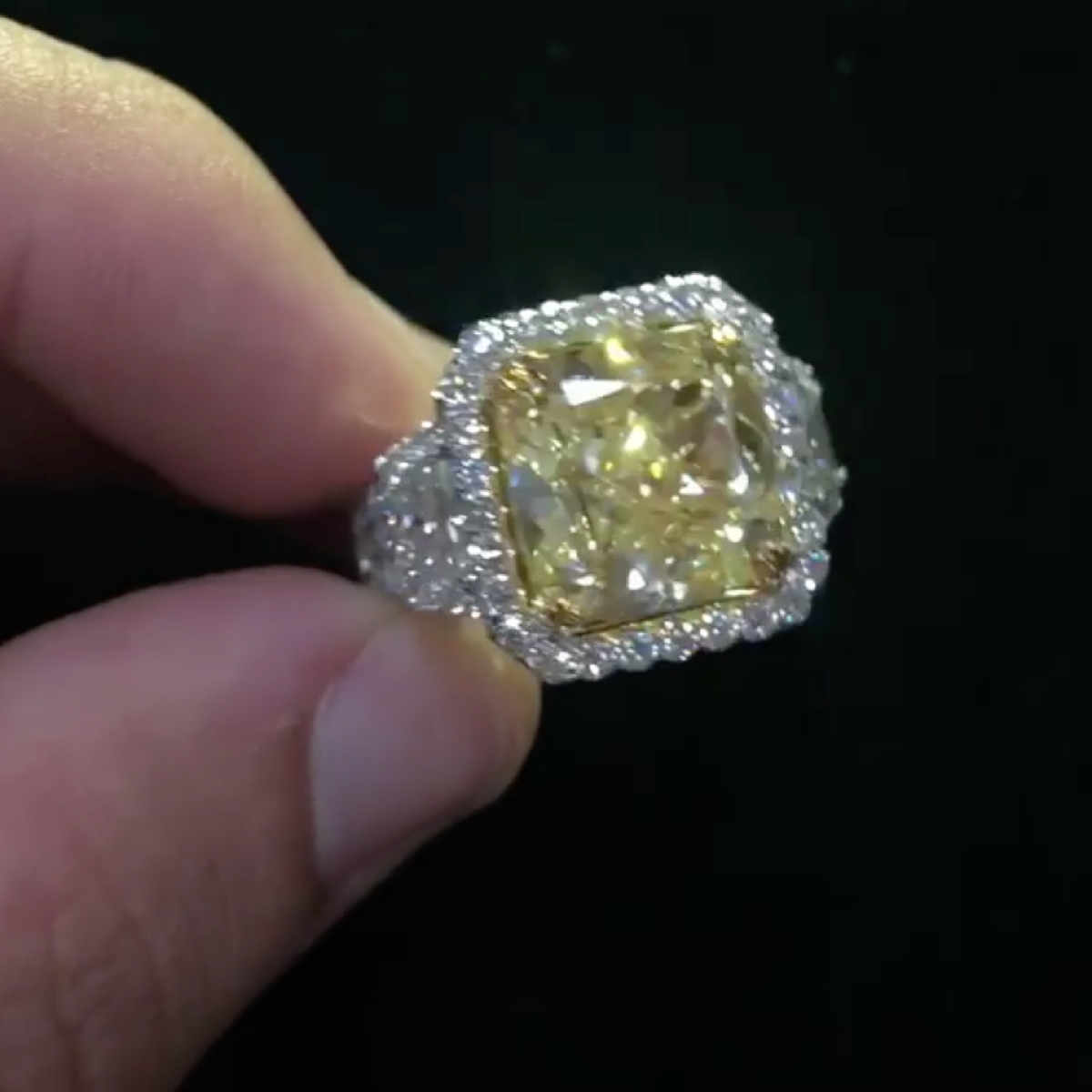 Source: BET
Travis Scott Drops 100K On A Custom Yellow Diamond Ring
Travis Scott is no stranger to the finer things in life. He bought Kylie a Rolls-Royce for her 21st birthday and just dropped 100k on a custom 15-karat yellow diamond ring.
According to Travis' jeweler, Richie Rich, the ring was designed and delivered within five days. The over-the-top ring has a huge yellow diamond as the center stone with a diamond band that spells out "cactus jack."
Full story here.
---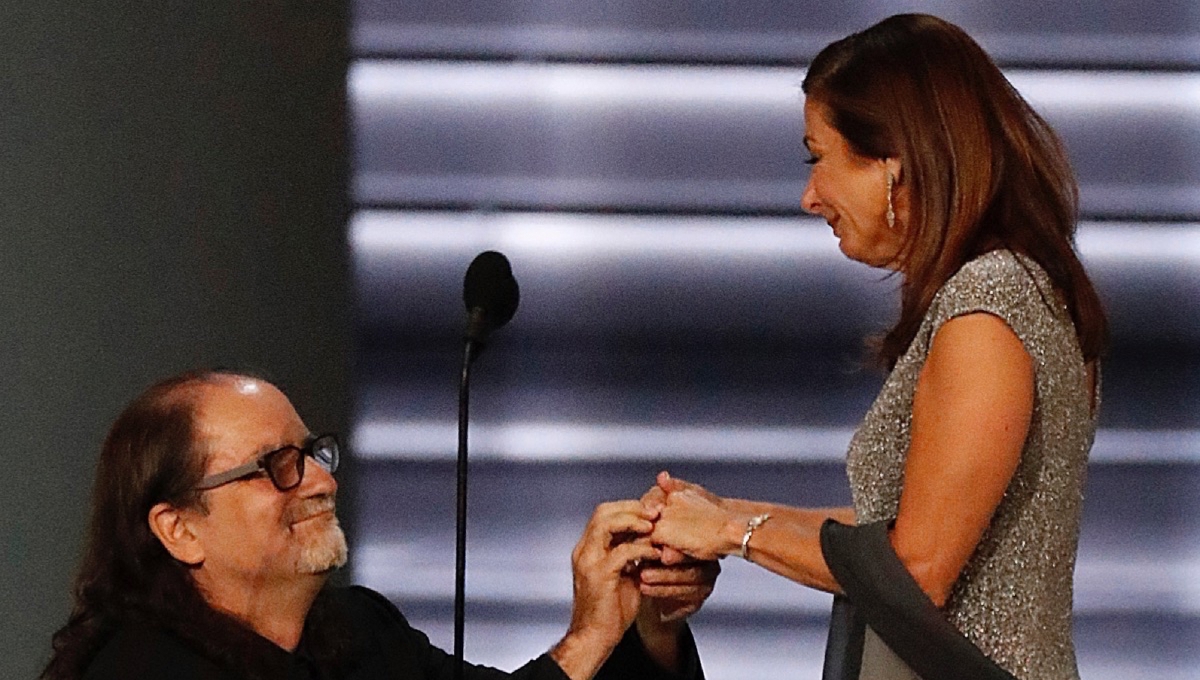 Source: People
From Co-Workers to a Surprise Emmys Proposal: Inside Glenn Weiss and Jan Svendsen's Love Story
Glenn Weiss' decision to propose to his now-fiancée at the Emmy Awards on Monday came after a heartbreaking moment, which gave profound clarity to the director.
"It wasn't a long time planning at all," Weiss admitted to Access on Wednesday. "I did speak to my dad three days before, actually. It was a rough couple of weeks. My mom passed two weeks ago and it was a lot of emotion and things, but a lot of clarity about what's important in life too."
"You come to the Emmys as a nominee; you don't know if you're going to win. If my name wasn't called, it would have happened some other day. It didn't have to happen on that day, but it was a moment and we went there," he explained.
In his onstage acceptance speech after winning the award for outstanding directing for a variety special, Weiss said he decided to propose to his girlfriend, Jan Friedlander Svendsen, after losing his mother.
Full story here.