Taylor Swift Helps Fan Surprise His Fiance With a Special Engagement Performance
Source: ABC News
It's a love story, and when a fan asked Taylor Swift to come to his engagement party -- baby, she said yes.
Alex Goldschmidt shocked his fiance Ross Girard, their families and all the guests at their engagement party when he introduced "his friend Taylor" to come out and play song for them.
The couple has been together for three years, after Girard sent Goldschmidt a Tinder message on Valentine's Day. The two had talked about marriage and even bought a house together. However it wasn't until one special moment when Goldschmidt realized he was ready to propose.
"I was driving in the car to work listening to the 'Reputation' album when the song 'King of My Heart' came on," Goldschmidt recalled. "When I listened to the lyrics I realized that the king of my heart was Ross, and that I wanted to spend every single anniversary I can have with this person."
Goldschmidt quickly began planning the perfect proposal, but he wanted to make sure he thanked the one person who led him to finally lock down the love of his life.
Full story here.
---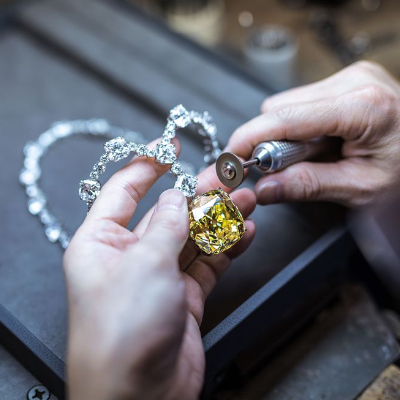 Why the Tiffany Diamond Lady Gaga Wore to the Oscars Made the Jewelry World Gasp
Source: Town & Country
Was it the most expensive jewel ever worn to the Academy Awards? At a reported $30 million, it's likely that Lady Gaga's Tiffany diamond necklace earns that title. (The previous record had been held by Gloria Stuart's $20 million Harry Winston blue diamond inspired by Titanic's Heart of the Ocean.)
But that is actually not why this particular diamond necklace sent jewelry experts into a frenzy on Sunday night. I have been writing about jewelry for over 20 years and have been given insider access to some of the most priceless of pieces, but I have never seen the 128 carat fancy yellow Tiffany diamond outside its vitrine on the main floor of the Tiffany store on Fifth Avenue.
Full story here.
---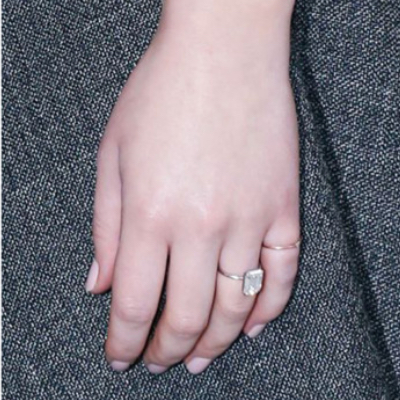 Jennifer Lawrence's Engagement Ring Makes Its Debut
Source: The Cut
When Jennifer Lawrence's engagement to art dealer Cooke Maroney was announced earlier this month, "Page Six" reported that he had given the Oscar-winner a "massive ring." But then, she was photographed wearing a thin gold band with modest rock on her ring finger, which of course confused us all. Did Cooke Maroney actually give her a massive ring or not?, we wondered.
Thankfully, Lawrence finally set the record straight on Tuesday when she showed off the ring at a public event for the first time: it is, indeed, "massive."
Lawrence flashed her rock for the cameras while at Christian Dior during Paris Fashion Week. According to People, the ring features an emerald-cut stone on a gold band.
Full story here.
---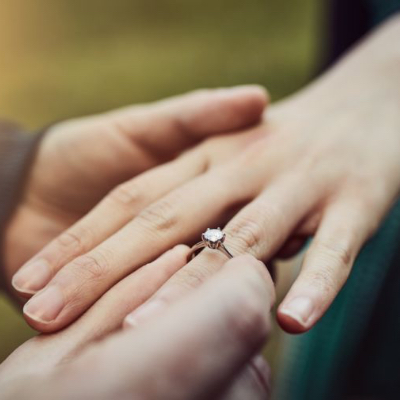 Bride-to-be labelled 'materialistic' after rejecting second-hand engagement ring
Source: Yahoo News
A bride-to-be has been criticised online after complaining her boyfriend proposedto her with an "average" looking family heirloom instead of a Tiffany & Co. ring.
In a Reddit post, the 29-year-old explained that she had high hopes of receiving an expensive sparkler after her partner asked her sister which kind of ring would suit her before sending across images from jewellery house Tiffany & Co.
"I was super excited and hyped and I kind of guessed that he wanted to propose on our anniversary," the American bride explained.
But when he popped the big question with sentimental second-hand jewellery – passed down to him from his mother – she was less than impressed.
"It's all sweet and cheesy but it doesn't look great," the woman admitted. "Also, I don't want the beginning of my new life to start with a second-hand ring."
Full story here.
---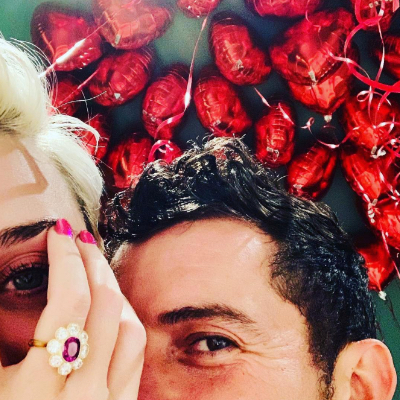 The Engagement Ring That Orlando Bloom Gave Katy Perry Is Super Similar to the One He Gave Ex Miranda Kerr
Source: Cosmopolitan
The stunning ring has been reported to cost $5 million dollars, but there's something kinda awkward about it. As in, Orlando also proposed to his ex-wife Miranda Kerr with a similar, flower shaped ring in 2010. Both rings have the same flower-like shape, though obviously they're different in other ways. It's not clear if this was on purpose (maybe Orlando is playing off of a flower/Bloom idea?) or a total fluke, but either way, congrats again to the happy couple and their new, super expensive ring!
Full story here.