Source: US Weekly
Inside Mike Sorrentino and Lauren Pesce's Engagement, Plans for 'Jersey Shore' Wedding
This is the situation: Mike "The Situation" Sorrentino and Lauren Pesce cannot wait to become Mr. and Mrs.! The couple spoke exclusively with Us Weekly about the day they got engaged – which will be shown during the current season of Jersey Shore: Family Vacation – as well as their plans for the future.
Sorrentino proposed while his college sweetheart was visiting Miami, the reality star told Us, explaining he always wanted to do it on the show. "Once we got the chance to do Family Vacation, I approached the executive producers and I let them know, 'Listen I really want to do this. This show is really special to me. This is the show that introduced me to the world,'" he said. "It was really special for me to do this, to get down on one knee on Jersey Shore."
Read more here.
---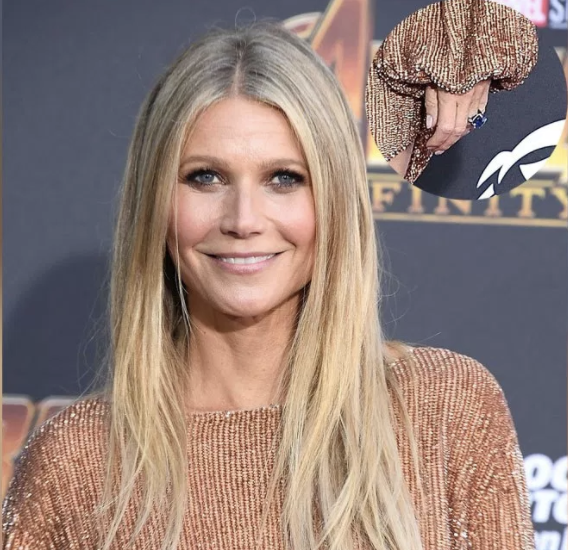 Source: OK Magazine
Gwyneth Paltrow Flashes Her Engagement Ring At 'Avengers' Premiere
Gwyneth Paltrow really has been on cloud nine since announcing her engagement to fiancé Brad Falchuk, and she couldn't keep the smile off her face as she rocked her engagement bling on her ring finger at Monday night's Los Angeles premiere of her new film, Avengers: Infinity War.
Read more here.
---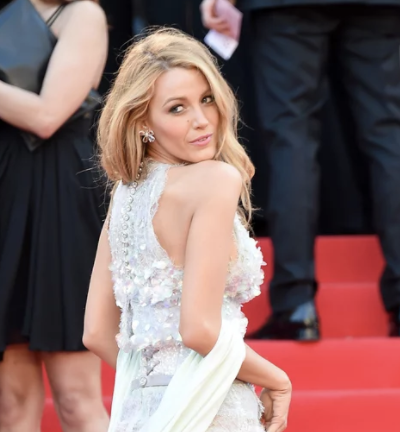 Source: Popsugar
You'll Be Asking For Blake Lively's Engagement Ring Because It's Truly Crazy Beautiful
Celebrity engagement rings are often good jumping off points for brides to be. You can decide whether or not you want a massive diamond ring (see Beyoncé's) or go with a simpler option like Emily Ratajkowski's gold band. And if you want your favorite star's exact ring, that wish could come true thanks to Engage Studio. The engagement ring company is known for helping customers craft and design their own rings via an entirely online process. In short, you can make your ring look similar to your favorite actress's or come up with something totally different.
When I asked the brand's cofounder Ji Song what the number one most requested celebrity ring is from customers, he quickly named Blake Lively. "I think hers, because it has a lot of intricate details. Frankly, for a lot of celebrity rings I think of [them] as feats of architecture because they're just massive." This is the second time I've heard an engagement ring expert say Blake's name, and to be honest, I couldn't recall what her ring looked like. Blake and Ryan Reynolds are notoriously private about their family life (understandably so), and the star isn't one to openly flaunt her engagement ring.
Read more here.
---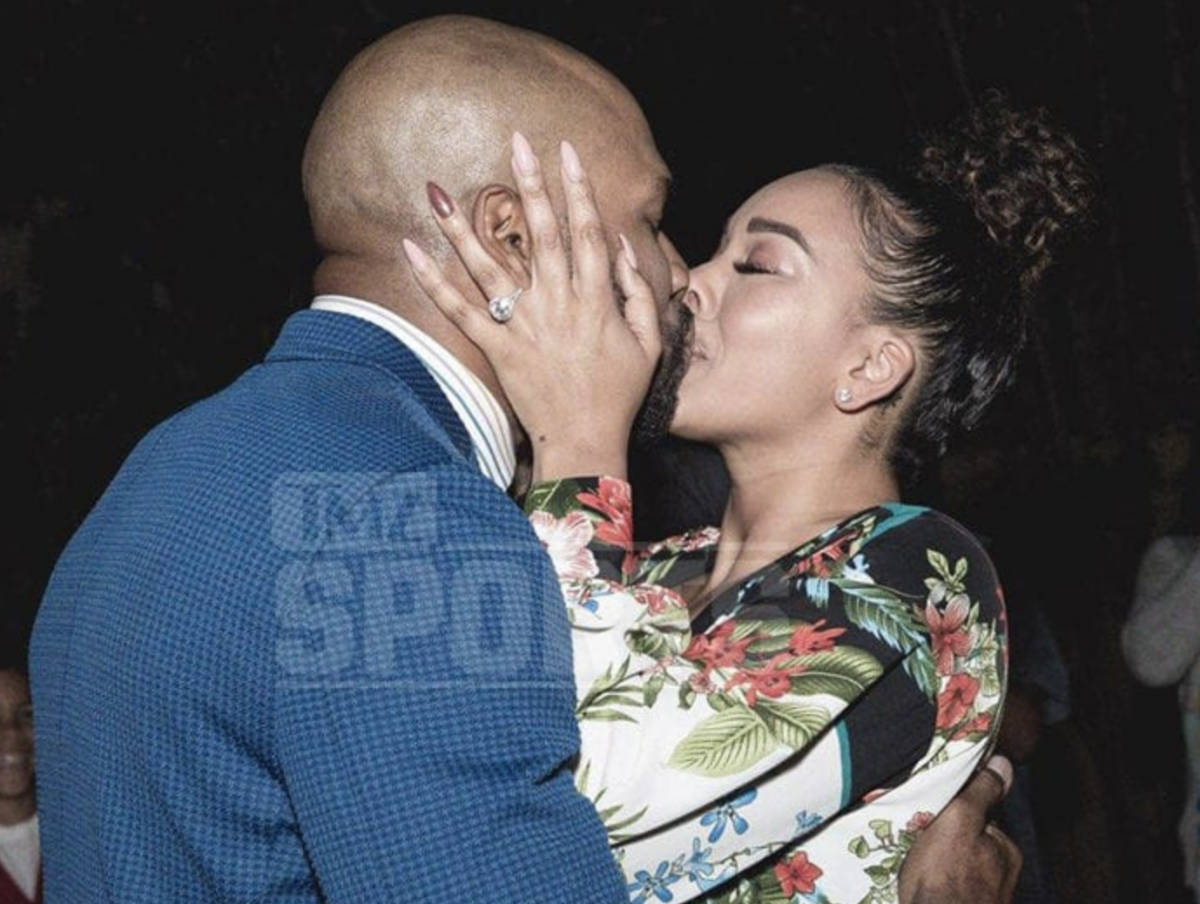 Source: TMZ
NBA Vet Derek Fisher's $1 Million Engagement Ring to Gloria Govan
Derek Fisher's making sure Gloria Govan always looks like a million bucks even in sweatpants because that's about how much her knuckle-sized engagement ring's worth ... TMZ has learned.
We're told the ex-NBA star designed the 7.5 carat diamond ring, which he scooped up from L.A.-based jeweler Bony Levy. A rock that size normally goes for just north of $1 mil ... according to our fancy jewelry sources.
Read more here.
---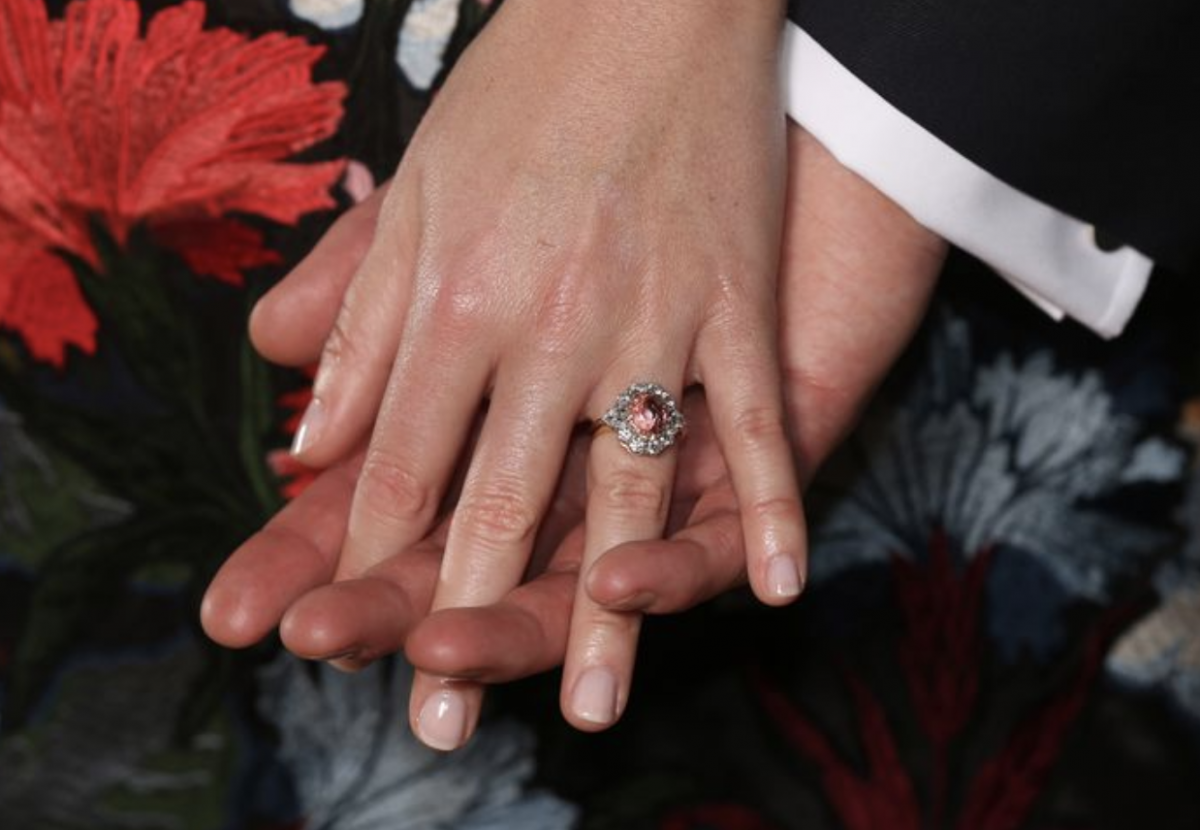 Source: Good Housekeeping
Keeping Up With The Royals: Princess Eugenie Flashed Her Massive Engagement Ring
With Prince Harry and Meghan Markle's royal wedding only a few weeks away, it's easy to forget that there's another regal celebration in the mix. That is until you see Princess Eugenie of York out on the streets of London wearing her massive engagement ring. Seriously, that sparkler could (and did) stop traffic.
The gold ring features a halo of diamonds surrounding a coral-colored gem. Named after a lotus flower with a similar hue, padparadscha sapphires mostly come from Sri Lanka, and they're especially rare and coveted for their unique pink-orange glow.
Read more here.