Sand. Snow. Views. Dogs. When it comes to ring selfie backgrounds, anything goes. (Especially dogs.) But we've been noticing a trend lately. There's been an influx of backgrounds featuring some kind of wintery mix—and now we know why.
According to BBC, "nearly 40% of engagements happen in the two-and-a-half-months between Thanksgiving and Valentine's Day." Makes sense, considering that's when people tend to spend the most time around family.
Oddly enough, Valentine's Day is the least popular day within that time frame (12%), with Christmas Eve being the #1 choice (31%) for dudes to pop the question.
According to us, there is no "right" time to get engaged. As long as you're both confident in the relationship and deeply in love, it doesn't matter if it's sun or the Eiffel Tower in your ring selfie. Love is all you need. Oh and, dogs.
---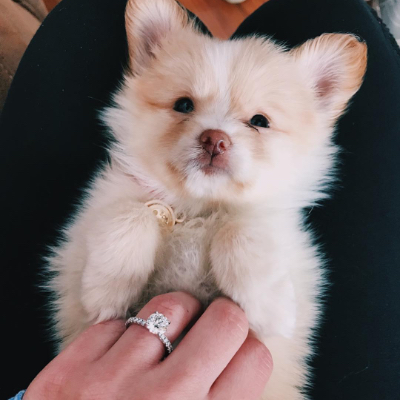 ---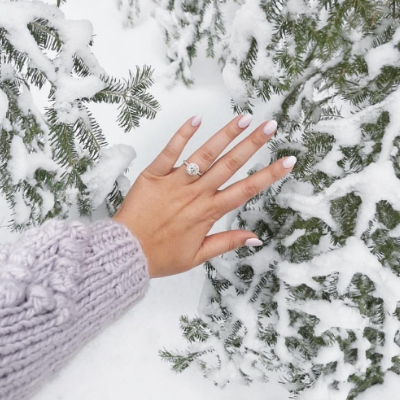 ---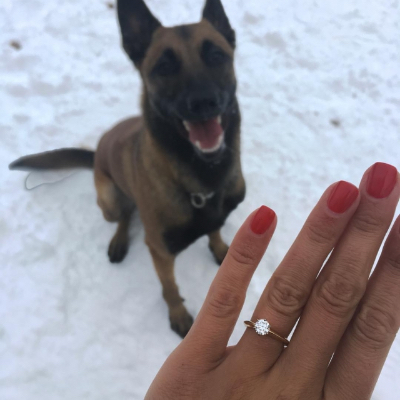 ---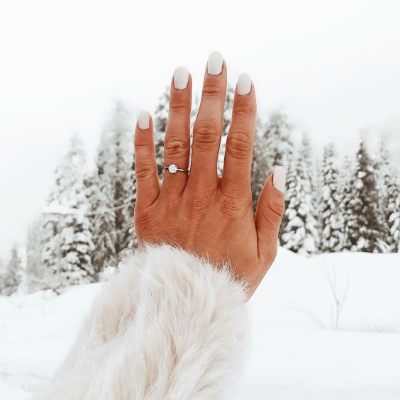 ---